Sponsored by Early Bird Books.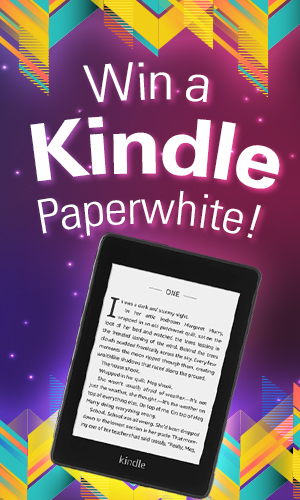 Love to read? Love great deals? Early Bird Books brings you free and bargain eBooks that match your interests. You can sign up for free, read the books on any device, and the books are yours to keep. Sign up to our eBook deals newsletter and start getting great deals on bestselling titles today! Learn more at earlybirdbooks.com
Hi mystery fans! Instead of starting the month telling you about January releases to put on your radar, I thought I'd end the month with them, that way they'd already be published and you could get whichever you want without having to wait. I've already read three books that will 100% be on my top 2021 list this year and two are on this list, so it looks like a great year for fictional crime.
If you're a fan of smart and fun teen detectives with spunk, this is a great series–that comes with the bonus of even more reading with the graphic novels it's based on!– to fall into. The first book introduces the characters and involves a set piece stolen from the monster movie being filmed at the resort where Goldie works (Goldie Vance: The Hotel Whodunit), and this second book is about a magician convention and the mystery of who is stealing all the trick elements. (Review)
This is already in my top 2021 titles for sure! I love Sharpe's ability to write tense crime novels with fantastic characters. Her previous novel, Barbed Wire Heart, is perfect for fans of Ozark, and this time she wrote a bank heist gone wrong with three teens determined to get out alive by tricking the robbers. Sharpe manages to run up to every trope, dismantle it, drop it, and give you something fresh, and I am forever looking forward to what she'll write next.
If you like thrilling past and present storytelling that slowly unravels a character, run to this book. And if you enjoyed Sadie and No Exit, make this a must-read. Also, the less you know going in the better if you want the full ride experience. Oh, and one more thing: all of Sharpe's crime novels are awesome, so go read those too. (Review)
Sleep Well, My Lady (Emma Djan Investigation #2) by Kwei Quartey
This is the second in a new part PI series set in Ghana. The first book, The Missing American (Review) is half in the US and half in Ghana and this second one is fully in Ghana. I also said part PI because the books follow Emma Djan and the story of how she's assaulted while a police officer and becomes a PI instead, and is still a rookie PI at a firm, but also follows many other characters. This time a woman has been murdered and we learn about the people who knew her, and all their secrets, and hers, until we find out the who and why. (TW mentions past child abuse/ child sexual assault/ alcoholism/ ableism/ stalking, peeping Tom)
An anthropologist, small-time thieves hired to steal maps, a sheriff, lobbyist, and a fixer hired to clean up the "they didn't do the job right" mess. All those things are why I'm sold and looking forward to reading this one. Also, Liberty really enjoyed it and talked about it on All the Books!
Originally published in the 1930s, it's listed as the first detective novel written by an African-American. Following one of New York's few Black police detectives, Perry Dart, we watch as he tries to solve the murder of N'Gana Frimbo, with the help of a physician and two local boys who want to clear their names.
Shanghai Secrets (Rowland Sinclair #9) by Sulari Gentill
I read the second book in this historical mystery series, A Decline in Prophets (Review), and very much enjoyed it. It follows a cast of fun characters, led by Australian Rowland Sinclair. This time he finds himself in Shanghai and, once again, there is a dead body and fingers pointing at him, so chop-chop he's got to solve the murder.
Absolutely one of my top 2021 books–and an excellently narrated audiobook if you audio–about a teen boy trying to find his missing sister. If you're a fan of Lamar Giles and Tiffany D. Jackson you should run to this one. (Review)
Every Waking Hour (Ellery Hathaway #4) by Joanna Schaffhausen
If you like shows that pair two people in different fields together to solve crime, and one that adds sexual tension (Castle; Bones), this series is perfect for you. (Review for first book The Vanishing Season)
For fans of character driven and atmospheric slow burn novels with a mystery told in past and present–with a group of friends at the center.
Reckless by Ed Brubaker, Sean Phillips, Jacob Phillips
If you're looking for a graphic novel, murder, and something set in the '80s, this is one of three planned volumes, all standalone complete stories, following "Ethan Reckless: Your trouble is his business, for the right price. But when a fugitive from his radical student days reaches out for help, Ethan must face the only thing he fears…his own past."
---
Browse all the books recommended in Unusual Suspects previous newsletters on this shelf. See upcoming 2021 releases. Check out this Unusual Suspects Pinterest board and get Tailored Book Recommendations!
Until next time, keep investigating! In the meantime, come talk books with me on Twitter, Instagram, Goodreads, and Litsy–you can find me under Jamie Canavés.
If a mystery fan forwarded this newsletter to you and you'd like your very own, you can sign up here.