Sponsored by You Have A Match by Emma Lord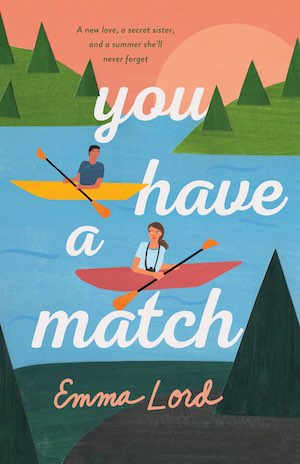 When Abby signs up for a DNA service, it's mainly to give her friend and secret love interest, Leo, a nudge. But she shockingly discovers she's a sister to shimmery-haired Instagram star Savannah Tully. It's hard to believe they're from the same planet, never mind the same parents.
They make a plan to meet up at summer camp and figure out why Abby's parents gave Savvy up for adoption. But things never go as planned, do they?