Sponsored by HMH.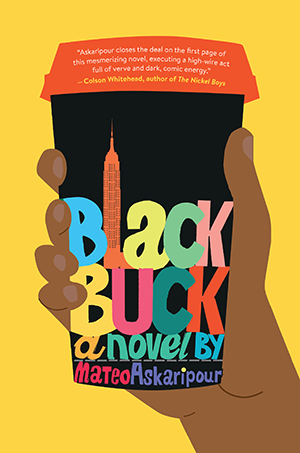 For fans of Sorry to Bother You and The Wolf of Wall Street—a crackling, satirical debut novel about a young man given a shot at stardom as the lone Black salesman at a mysterious, cult-like, and wildly successful startup where nothing is as it seems. "Askaripour closes the deal on the first page of this mesmerizing novel, executing a high wire act full of verve and dark, comic energy."—Colson Whitehead, author of The Nickel Boys.
Hello, friends! I hope this is going to be a wonderful week and that you are able to find some calm and read amazing books, despite everything going on. I have a little book news for you today, including a look at a great upcoming thriller and tons of book news, plus a terrible pun, a cat picture, and trivia! Let's get started, shall we?
Here's Monday's trivia question: What was Eric Arthur Blair's pen name? (Scroll to the bottom for the answer.)
Deals, Reals, and Squeals!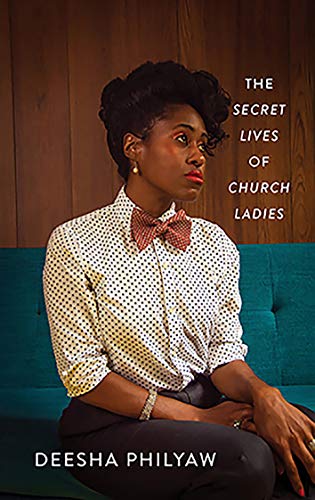 Tessa Thompson's new production company will produce adaptations of Who Fears Death and The Secret Lives Of Church Ladies.
Here are Book Rioter's most anticipated books of 2021!
The Tradition by Jericho Brown has been selected for One Book One Philadelphia.
Here's the cover reveal for Not Your Average Hot Guy by Gwenda Bond.
The Queen's Gambit creator Scott Frank's next project is a limited series adaptation of Mary Doria Russell's novel The Sparrow.
Barbie announced that the latest historical icon to be honored in its inspiring women series will be Dr. Maya Angelou.
Emma Thompson and Alisha Weir have joined the Matilda musical.
Solaris announced a second New Suns anthology from editor Nisi Shawl.
Here's the first look at We Are Inevitable by Gayle Forman.
Here is Tom Holland in the trailer for Cherry.
Bad Robot is getting into animation. John Agbaje will lead the department and the company will will adapt Oh, The Places You'll Go! and The Boy, The Mole, The Fox and The Horse.
And here is the trailer for the adaptation of Kristen Hannah's Firefly Lane.
Book Riot Recommends
At Book Riot, I work on the New Books! email, the All the Books! podcast about new releases, and the Book Riot Insiders New Release Index. I am very fortunate to get to read a lot of upcoming titles, and learn about a lot of upcoming titles, and I'm delighted to share a couple with you each week so you can add them to your TBR! (It will now be books I loved on Mondays and books I'm excited to read on Thursdays. YAY, BOOKS!)
Loved, loved, loved:
Girl, 11 by Amy Suiter Clarke (Houghton Mifflin Harcourt, April 20)
It has been a while since I recommended a thriller, but this gritty debut knocked my socks off! It's about the host of a popular true crime podcast who uses her air time to help with cold cases.
Elle Castillo used to work for Child Social Services, but after an incident at work, she quit her job. Now she spends her time trying to help find missing children, using her keen detections skills and the popularity of her podcast to amplify her voice.
But there's one huge cold case that has haunted her—The Countdown Killer, who kidnapped and murdered young women two decades earlier. So she decides to make him the subject of her next show, in the hopes that something will jog someone's memory after all this time. But then a girl is kidnapped and it has all the hallmarks of the Countdown Killer. Is he back in the game or is there a copycat out there? And can Elle and her listeners figure it out before it's too late?
This book is INTENSE. I thought the story was fantastically plotted, and pretty believable, while being quite terrifying. It also did a great job portraying trauma and PTSD. Elle wants to solve all the cases so badly, she doesn't quite know how to let herself rest, which is a very real problem, and the guilt she feels over taking any time for herself, even to sleep, is heartbreaking.
(Just a note that this is about child abduction and murder cases. Content warning for child endangerment, abuse, abduction, and murder; mentions of sexual assault, violence, chemical use, poisoning, fire deaths, and physical abuse.)
What I'm reading this week.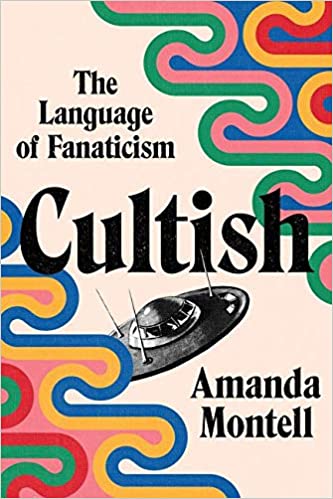 Cultish: The Language of Fanaticism by Amanda Montell
Patience & Esther: An Edwardian Romance by SW Searle
The Kids in the Hall: One Dumb Guy by Paul Myers
Blue-Skinned Gods by SJ Sindu
Nowhere Girl: A Memoir of a Fugitive Childhood by Cheryl Diamond
Pun of the week:
I've got a great joke about construction, but I'm still working on it.
And this is funny:
You want a piece of me?!
Happy things:
Here are a few things I enjoy that I thought you might like as well:
Psych: I am now on season five and I must say, I am less invested in the characters and more chuffed by all the references and actors from classic 1980s movies. Ally Sheedy, Jonathan Silverman, Thomas F. Wilson, Cybill Shepherd, Corbin Bernsen—the list goes on and on. I also love the weird pineapple appearance in every episode. 🍍
Jigsaw puzzles! I got a puzzle caddy! It means I can now do puzzles and stop without finishing them and not have to worry about the cats eating pieces, because I can fold the caddy up and tuck it safely away.
Numberzilla. Still not tired of this game.
Purrli: This website makes the relaxing sounds of a cat purring.
And here's a cat picture!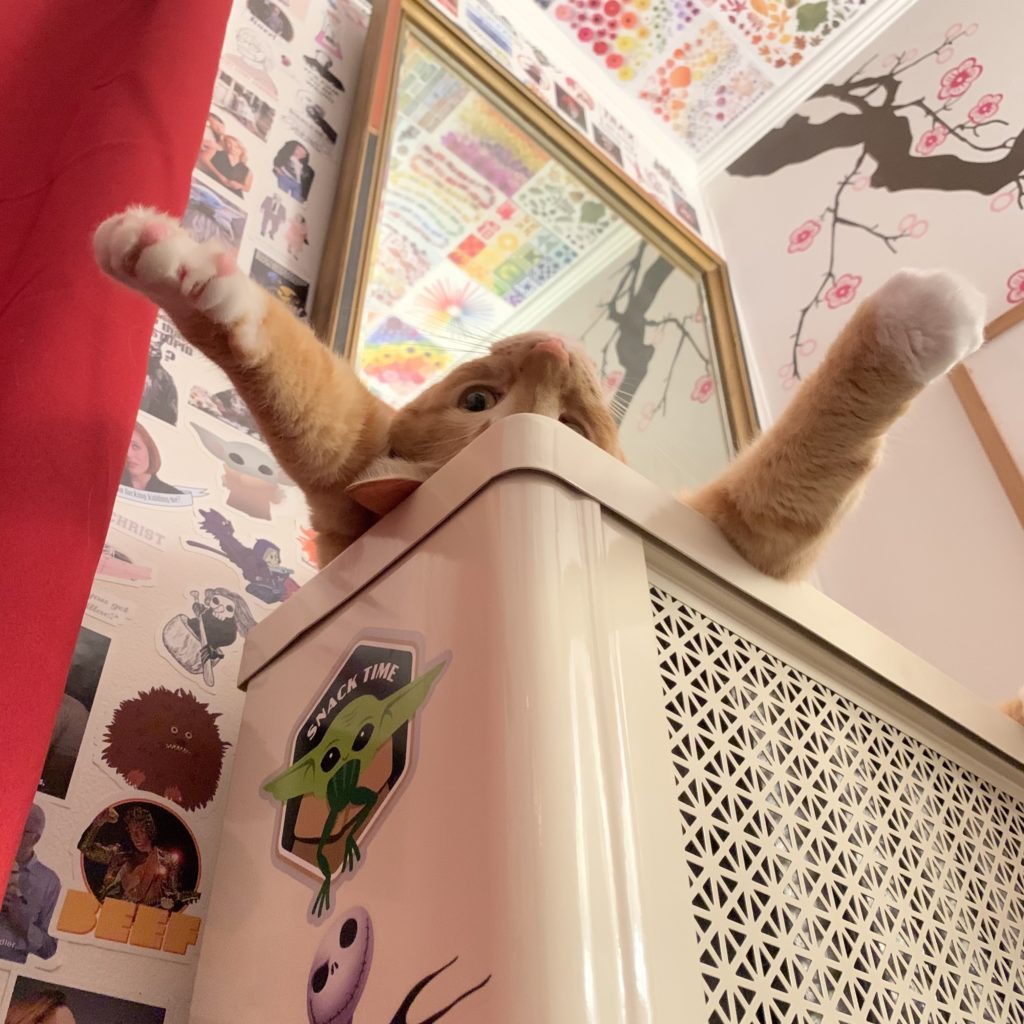 Zevon is doing the back float on land.
Trivia answer: George Orwell.
Remember that whatever you are doing or watching or reading this week, I am sending you love and hugs. Please be safe, and be mindful of others. It takes no effort to be kind. I'll see you again on Thursday. – xoxo, Liberty