Sponsored by Coastal Medical Group.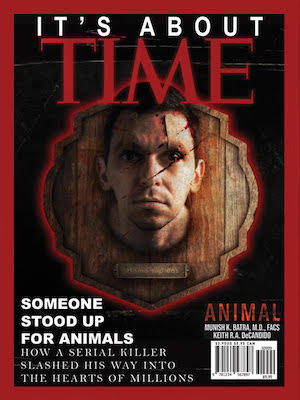 Two murders are committed at a meatpacking plant by someone wearing a cow mask and another at a waterpark by someone in an orca mask. Interpol Agent An Chang believes these are the acts of a serial killer he has been chasing for over twenty years who targets those who torture innocent animals. Elephant poachers in Chad, Big-game hunters of endangered species, gorilla hunters in Congo, ivory merchants in China. Chang races to unmask the killer, but the killer's motives are deeper than anyone realizes. The truth of his rampage leads Chang on a wild chase from Shanghai around the globe.
Hey there Horror Fans, I'm Jessica Avery and I'll be delivering your weekly brief of all that's ghastly and grim in the world of Horror. Whether you're looking for a backlist book that will give you the willies, a terrifying new release, or the latest in horror community news, you'll find it here in The Fright Stuff.
Late last month the highly anticipated Latinx Screams anthology from Burial Day Press hit bookshelves across the horror community to rave reviews. Since it dropped so near to Christmas I missed out on the chance to give it the release day love it deserved, so I thought that in the new year we'd take a chance to celebrate this fantastic anthology and the many talented Latinx voices in the horror genre.
In this delightfully chilling anthology from Burial Day Press, editor Cina Pelayo and editor and contributor V.Castro have collected 12 tales of terror from some of the most talented Latinx voices in the horror genre, including Hector Acosta, E. Reyes, and Book Riot's own Laura Diaz de Arce. You all know I love an anthology, but diversity in anthologies has not always (or often) been the horror genre's strong suit, so celebrate a truly diverse anthology and add Latinx Screams to your 2021 TBR.
Pelayo didn't contribute a story to the Latinx Anthology, but believe me her work should be on your radar if it's not already. She recently released a gorgeous but harrowing volume of horror poetry, Into the Forest and all the Way Through, which is a collection of true crime poetry exploring over 100 cases of missing and murdered women in the United States. I also really adore her collection Loteria, inspired by the 54 cards of the titular Mexican game of chance.
A recent release published back in September (which in 2020 time is only a half a decade ago, so really it was practically yesterday), Aiden Thomas' Cemetery Boys is a stunning paranormal YA debut. Yadriel is determined to prove to his traditional family that he is a real brujo so that they will finally accept his true gender. But when he sets out to find and free the spirit of his murdered cousin, he accidentally summons the ghost of resident school bad boy, Julian Diaz, who now refuses to leave him alone. Until Yadriel helps Julian find out what happened to him, Julian is determined that he isn't going anywhere.
You might remember Goddess of Filth from my list of most anticipated reads of 2021. Well, thankfully, March is that much closer now, because I can't wait to get my hands on this one! Friends Lourdes, Fernanda, Ana, Perla, and Pauline get together one hot summer night to drink and hold a séance. And it starts out all fun and games, until it's not. "Not" being Fernanda Exorcist crawling towards her friends, chanting in the language of their Aztec ancestors. A possessed friend, a helpful professor, a "bruja Craft crew", and one seriously creepy priest guarantee that this is definitely one book I don't intend to miss.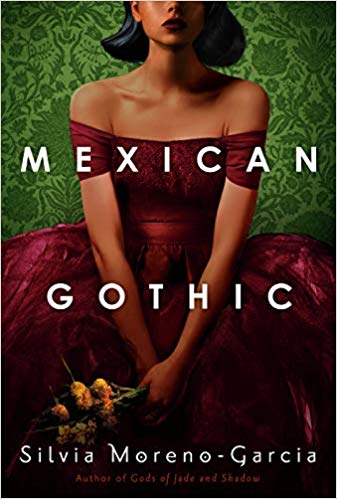 Definitely one of the must-read books of 2020, Mexican Gothic is beautiful and frightening, which a good horror should be if it possibly can. A frantic letter from a cousin brings Noemí Taboada to High Place, a house far off in the Mexican countryside. Her newly-wed cousin is terrified, the groom is cold but compelling, the patriarch is concerningly interested in her, and the house itself fills Noemí's head with terrible dreams. In a house full of secrets her only ally is the family's gentle second son, but even he is not above suspicion.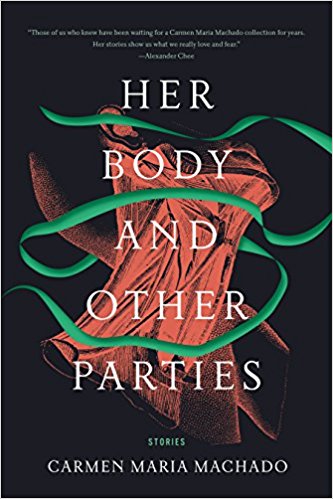 This is probably my favorite horror collection of all time. It is so absolutely beyond beautiful – as beautiful as it is horrific in some places. Some of the stories in this collection are more instantly recognizable as horror – like the infamous "The Husband Stitch" – and others are more sad or sentimental, underlaid by the knowledge that something has gone terribly wrong. "Inventory", the first-person recounting of the narrator's past lovers against the backdrop of an apocalyptic pandemic, has been living rent free in my brain for ages. Especially this year.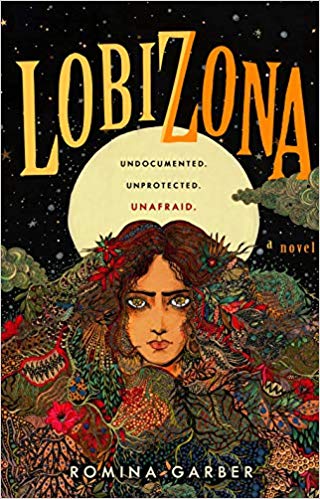 Lobizona by Romina Garber
Manuela Azul, on the run from her father's Argentine crime-family, has been living a closely protected life in Miami until the night her surrogate grandmother is the victim of a violent attack that upends Manu's existence. Alone with no home, and surrounded by the ruins of a life built on lies, Manu goes in search of her real past and her real identity. What she finds is a secret world of magic where she hopes that she can finally belong, but the truth of her identity is more complicated than she knows.
Fresh From the Skeleton's Mouth
Off Limits Press's 2021 line-up is looking pretty amazing! Sign me the heck the up for that adventure horror anthology. Off Limits is still a really young press but let me tell you they are KILLING it with their selection and with the gorgeous product they are putting out. Call me shallow, but I love a pretty book.
Nightmare Magazine has a new short story from Stephen Graham Jones: "How to Break into a Hotel Room"! Scary heist gone wrong anyone?
Nightfire has released the 2021 edition of their "All the Horror Books We're Excited About" list so… you know… apologize to your bank accounts in advance.
---
As always, you can catch me on Twitter at @JtheBookworm, where I try to keep up on all that's new and frightening.