Sponsored by Harlequin.com
Book Riot is teaming up with Harlequin.com to giveaway one $100 Books-A-Million gift card!
Hey there, kidlit pals! This is the last round of book deals you'll be getting from me in 2020 as we'll be taking next week off, and I hope you're able to stock up on some great reading and enjoy your last week of 2020. As always, these book deals don't last long, so grab them while you can! Have a wonderful Christmas to all who celebrate, and a happy New Year!
Letters from Father Christmas by J.R.R. Tolkien is perfect for this week, and it's only $2!
Mary Underwater by Shannon Doleski is a middle grade novel about a girl determined to build a submarine, and it's just $3.
Want a middle grade novel set in the 1980's? Trowbridge Road by Marcella Pixley is just $1.
Looking for a good picture book? Just Because by Mac Barnett and Isabelle Arsenault is $1.
Tortilla Sun by Jennifer Cervantes is a middle grade novel about a girl who discovers an old baseball and plenty of secrets, and it can be yours for $5.
Zora and Me by Victoria Bond is a middle grade novel about a young Nora Neale Hurston and it's just $1. It's the first in a series!
Gold Rush Girl by Avi is a brand new book by a kidlit master, and it's yours for $1.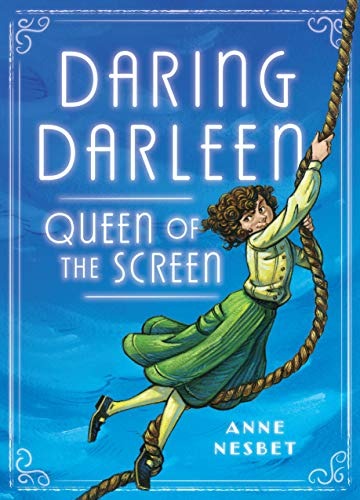 Daring Darleen, Queen of the Screen by Anne Nesbitt is a fun middle grade novel set during the rise of the silent film era, and it's just $1.
Dreaming in Code: Ada Byron Lovelace, Computer Pioneer by Emily Arnold McNully is an informative picture book for $1.
The Other Half of My Heart by Sundee Frazier is a great story about biracial twin sisters who aren't identical, for $5.
Happy reading, and happy new year!
Tirzah