Sponsored by Harlequin.com.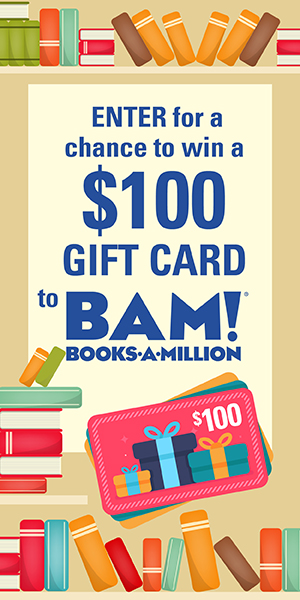 Book Riot is teaming up with Harlequin.com to giveaway one $100 Books-A-Million gift card!
The end of the year tends to be a little light on new releases, so we'll look at some of those and then some nonfiction we didn't look at yet this year! And by "we" I mean the collective We formed by this newsletter.
Speaking of 2020 look-backs, don't miss The Best Black History Books of 2020 by the African American Intellectual History Society. It highlights titles like Jumping the Broom: The Surprising Multicultural Origins of a Black Wedding Ritual by Tyler D. Parry and The Women's Fight: The Civil War's Battles for Home, Freedom, and Nation by Thavolia Glymph, as well as a lot of other awesome-looking titles. History nerds, get psyched for it.
The next entry in Prothero's 25 Discoveries series (previous works include fossils and dinosaurs) shares 25 vignettes concerning those who made discoveries that became important to our understanding of evolution. Seems a good book to dip in and out of, which is always a useful thing to keep on hand.
Look. Some books I put on here for you, some books I put on for me, and some I put on because I assume someone somewhere is interested. But no, delving deep into any subject can be fascinating, and master distiller Arnold travels the world and tells you all about flavor, what farmers are doing, and what terroir is and why it definitely is not the word terror.
You might have heard of the Green Book, but if you haven't, it was what offered Black American travelers some measure of safety from the 1930s to 1960s. The Green Book listed hotels, restaurants, gas stations, and other businesses that were safe for them. Taylor's book "shows the history of the Green Book, how we arrived at our present historical moment, and how far we still have to go when it comes to race relations in America."
In 2016, Pakistan's first social media celebrity, Qandeel Baloch, was murdered in a suspected honor killing. Journalist Maher tells Baloch's story and "depicts a society at a crossroads, where women serve as an easy scapegoat for its anxieties and dislocations."
Historian Chatelain not only covers the history of fast food companies and their relationship with Black communities, but how those companies have historically exploited those communities. It "tells a troubling success story of an industry that blossomed the very moment a freedom movement began to wither."
---
That's it for this week! For more nonfiction reads, check out the For Real podcast which I co-host with the excellent Kim here at Book Riot. If you have any questions/comments/book suggestions, you can find me on social media @itsalicetime. Until next time, enjoy those facts, fellow nerds.