Sponsored by Read Bliss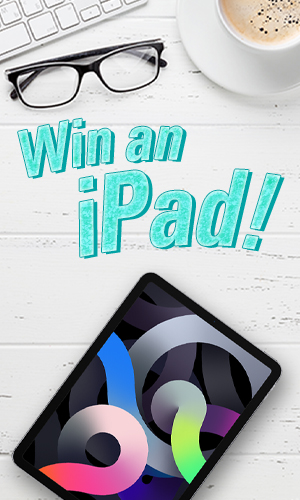 Book Riot is teaming up with Read Bliss to giveaway one new iPad!
Happy Thanksgiving Week! What a time to check out some new releases as the day's light grows shorter and our reading lamps more precious. I'm definitely looking at my reading goals with more and more of a nervous eye as we approach 2020's final month, but why not add some fresh nonfiction to the pile. Here're your new release highlights for this week:
The place! England. The time! Mostly the 1940s. Imagine A League of Their Own, but with musicians instead of baseball players. Ivy Benson started her own band before the age of thirty and kept it going for forty years. The band became the BBC's resident dance band in 1943, and were top of the bill at the London Palladium in 1944. Someone make a movie about it please?
In this collection, "preeminent civil rights attorneys and scholars of the past quarter-century weigh in on some of the most controversial aspects of race and the law." Anita Allen, Chuck Lawrence, Michelle Alexander, and more offer "an unprecedented array of today's most creative and brilliant thinking on race and the law."
Masterpiece Theatre debuted in 1971, making next year its fiftieth year in existence. This history of the show combines interviews, photographs, commentary, and anecdotes. If you have any Downton Abbey or just British drama fans in your life, this seems like an especially good book gift for them.
This book is so specifically About a Thing, I'm going to entirely quote the publisher: "From the relationship between the endangered North Atlantic Right Whale and Gumbs's Shinnecock and enslaved ancestors to the ways echolocation changes our understandings of "vision" and visionary action, this is a masterful use of metaphor and natural models in the service of social justice." It's such an interesting idea! Check it out.
For more nonfiction reads, check out the For Real podcast which I co-host with the excellent Kim here at Book Riot. If you have any questions/comments/book suggestions, you can find me on social media @itsalicetime. Until next time, enjoy those facts, fellow nerds.