Sponsored by DC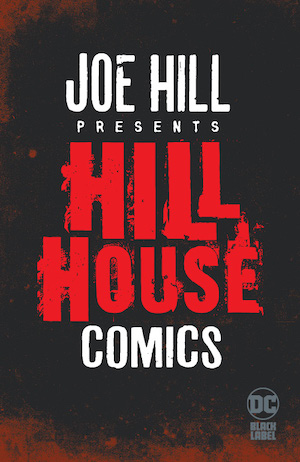 Joe Hill—the mastermind behind N0S4A2 and Locke & Key—has arrived at DC, curating his own cutting-edge horror comics pop-up! Hill House Comics will terrify readers with a smart, subversive and scary lineup of five original limited series. Hill House Comics debuted with Basketful of Heads, written by Hill and illustrated by Leomacs. The chills continued in the following months with The Low, Low Woods; The Dollhouse Family; Daphne Byrne and Plunge, from some of the biggest names in horror storytelling. Watch the Hill House Comics trailer…if you dare!
:Cue organ music: Got your garlic and talismans in hand? Or perhaps you are the thing that goes bump in the night? Come in, come in, and enjoy our Big Creepy Crawly Mood! We've got horror podcasts, gothic novels, picture books, cursed objects — we've even got a post for those of you who would prefer all this Halloween nonsense be over, thanks very much. And, of course, that's just the start.
Cast your protection circle and read on!