Sponsored by Mexican Gothic by Sylvia Moreno-Garcia.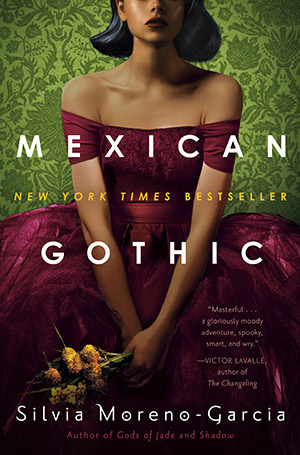 After receiving a frantic letter from her newly-wed cousin, socialite Noemí Taboada heads to High Place, a distant house in the Mexican countryside. Her cousin's husband, a handsome Englishman, is a stranger, and Noemí knows little about the region. Yet, there are many secrets behind the walls of High Place. The family's faded mining empire kept them from prying eyes, but as Noemí digs deeper she unearths stories of violence and madness and may soon find it impossible to leave this enigmatic house behind.
Hey there Happy Haunters, I'm Jessica Avery and I'll be delivering your weekly brief of all that's ghastly and grim in the world of Horror. Whether you're looking for a backlist book that will give you the willies, a terrifying new release, or the latest in horror community news, you'll find it here in The Fright Stuff
We all know that Halloween is not going to be the same this year. All those parties and events that usually give you an excuse to dress to your creepy best have probably been cancelled at this point. But that doesn't mean you can't still get your costume on! Even if the furthest you're going this Halloween is your couch for a scary movie marathon, getting dressed up will keep you in the spirit of things. And if you can get your family or roommates to do it with you, all the better! If you're short on ideas, these books will help you put a spin on some of the classic Halloween costumes we know and love.
Witch
Before you break out the pointed hat and green face paint, or steal the spare broom from the cupboard, dive into these witchy reads for some inspiration to innovate this most classic of Halloween costumes. Want that quintessential dark, atmospheric occult feel? Venture into the dark woods in search of witches with Alexis Henderson's The Year of the Witching, or strike a deal with a demon prince to avenge your eviscerated sibling in Kerri Maniscalco's Kingdom of the Wicked. Prefer your witchcraft with a twist of dark academia? Grab a copy of Leigh Bardugo's The Ninth House and choose your magical house in a process that has nothing to do with singing hats and everything to do with whatever creepy magic shit you get up to in your free time. (House Book & Snake represent. It's all about that necromancy)
Vampire
Forget the plastic fangs this year. Move away from the silk capes, but hang on to those tubes of fake blood. These vampire books put Dracula back in his grave and will take your vampire costume in new, frightening directions. For starters, pick up copies of these fangtastic (not sorry) new anthologies: Vampires Never Get Old edited by Zoraida Córdova and Natalie C. Parker, which contains eleven stories about all kinds of different vampires, and Slay: Stories of the Vampire Noire edited by Nicole Givens Kurtz which celebrates the vampires of the African Diaspora. Two anthologies, so many unique vampire concepts sure to put some new (un)life in your costume design. I wanted to recommend Certain Dark Things by Silvia Moreno Garcia as well, which introduces readers to a variety of vampire subspecies whose appearances and powers are influenced by where they come from and the vampire line they descend from. But sadly it is out of print. But HAPPILY, Tor Nightfire has already announced that they are "resurrecting" Certain Dark Things in May of 2021!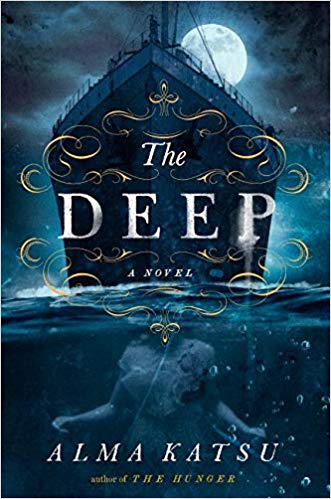 Ghost
If you want to cut holes out of an old bed sheet I will never stop you, that's classic. But may I recommend taking it up a notch this Halloween? The saltwater-soaked, wrathful ghost of The Deep by Alma Katsu might entice you to find your best Titanic gown look-a-like and throw some seaweed over your head. Plus this beautiful, emotional historical read makes a great companion for the darkening days of autumn. Pop culture crossover points if you drag a prop door frame behind you and sob like Leonardo DiCaprio just slipped through your fingers. (Too soon?) If you want a plethora of ghosts to choose from for inspiration pick up the Echoes anthology, edited by Ellen Datlow. It's 816 pages of ghost stories written by a host of popular authors. That's a lot of ghosts, and a lot of costume ideas.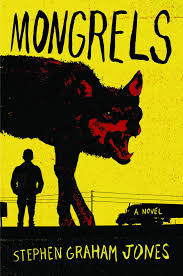 Werewolf
Grab your claws and splash on some Eau de Wet Dog, because a werewolf costume is as classic as it gets. But if watching The Wolf Man on loop isn't inspiring your costume design, pick up one of these amazing, toothy horror treats instead. Mongrels by Stephen Graham Jones is a genre favorite, and probably one of the best werewolf novels of recent years. It's a gristle between your teeth violent, dark, emotional story about a boy trying to find his place in the world and in the pack. In Romina Garber's Lobizona, Manuela Azul is also on the hunt to discover her own story and her true heritage as she uncovers a hidden world of brujas and lobizones and struggles to find her place in a society where her very existence is illegal.
Fresh from the Skeleton's Mouth
The horror good times continue over at Book Riot with this line-up of fantastic Filipino Horror Books for Your TBR, a selection of creepy Middle Grade Horror for the Haunting Season, and 28 Frightening Folk Horror Books because it's harvest time! Someone get the animal masks, chunky knit sweaters, and acoustic guitars. And if you don't have enough existential dread in your life yet, I've pulled together a list of Modern Cosmic Horror Books.
Silvia Moreno-Garcia and Innsmouth Free Press are publishing Mexican author José Luis Zárate's cult novella and Dracula prequel The Route of Ice and Salt in January 2021, translated into English for the very first time by David Bowles and presented with an accompanying essay by Poppy Z Brite. This book sounds absolutely amazing! Be sure to preorder so you don't miss out. If your NetGalley account is up and running you can request a review copy now!
Horror Booktuber Cody Daigle-Orians, has put together a video about "Books That Slay", featuring four amazing slasher/slayer horror books you won't want to miss. Tune in for some stabby good times!
The Know Fear Podcast's most recent episode is about Eco-Horror! For those of you who want to add a little dread to your excursions into the wild. Literally the only way to get outside here is to head for the woods and what's the point if I'm not terrified the whole time?
Author Jessica Guess was on the Ladies of the Fright Podcast talking about '90s Horror, her novel Cirque Berserk, and pursuing dreams. Have a listen!
---
As always, you can catch me on Twitter at @JtheBookworm, where I try to keep up on all that's new and frightening.