Sponsored by The Lives of Saints from bestselling author Leigh Bardugo with Fierce Reads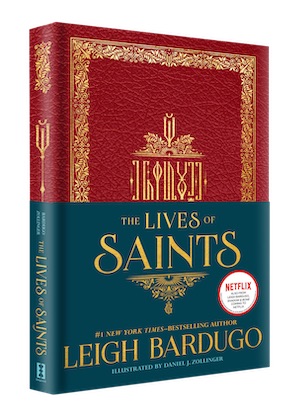 Experience the Grishaverse like never before. .
Out of the pages of the Shadow and Bone trilogy, from the hands of Alina Starkov to yours, soon to be part of a Netflix original series—immerse yourself in the epic world of international bestselling author Leigh Bardugo with this beautifully illustrated replica of The Lives of Saints, the Istorii Sankt'ya. These tales include stunning full-color illustrations of miracles and martyrdoms from familiar saints plus strange and obscure stories drawn from the novels and beyond.
"This is what fantasy is for." —The New York Times