Sponsored by DC.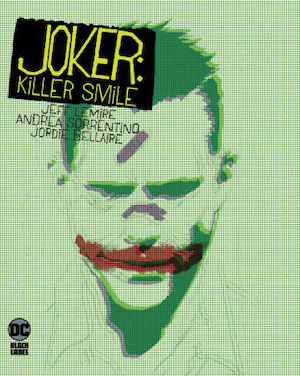 tk
Lil Nas X Has A Children's Book
Rapper Lil Nas X (Old Town Road) will publish a picture book under Random House Kids. C Is For Country, illustrated by Theodore Taylor III, will release January 5th and will teach kids the alphabet using a country theme as it follows a Lil Nas X character and his horse Panini.
Reese Witherspoon Picked Another YA Book
In August Reese Witherspoon announced her book club would now have a second monthly YA option, starting with You Should See Me in a Crown by Leah Johnson. Now, for September, she has announced her new Reese's Book Club YA pick: Furia by Yamile Saied Méndez, about a rising fútbol star in Argentina keeping her passion a secret from her family.
Hachette Book Group Releases Diversity Report
We recently saw the release of Penguin Random House's workforce diversity report and now Hachette Book Group has released their diversity report. Along with their statement about needing to do better, the numbers show that in the U.S. HBG's workforce is 69% white, 4% Black, 18% Hispanic, and 7% Asian–senior management is 80% white. Also notable: in 2019 only 22% of its new illustrators and authors were people of color. "Throughout the report, HBG made it clear that all its initiatives were created with input from current company staffers through focus groups and anonymous suggestions. HBG will also add unconscious bias and micro-aggression awareness training to its diversity and inclusion training."
A Crash Course on the Detainment of Uyghurs and Uyghur Writers
Find a quick overview of one of China's ethnic minorities in this crash course on the detainment of Uyghurs and Uyghur writers.