Sponsored by Cemetery Boys by Aiden Thomas with Swoon Reads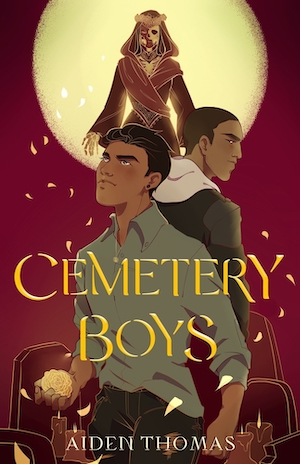 Determined to prove his true gender to his traditional Latinx family, Yadriel tries to summon the ghost of his dead cousin to help set it free.
Instead, Yadriel summons Julian Diaz, the school's resident bad boy. And Julian is not about to go quietly into death. He needs to find out what happened and tie off some loose ends before he leaves. Left with no choice, Yadriel agrees to help Julian. . . but the longer they're together, the less Yadriel wants to let him leave.
Don't miss the paranormal debut Entertainment Weekly calls "groundbreaking" and Paste calls "wildly memorable."
Hey YA Readers!
I hope you're hanging in there as we prepare for the shifting of seasons, whether or not your weather shifts in accordance.
As usual, there are far more new books this week than there is book news. But nothing bad in that, right? It means so much great reading is coming.
A short programming note: I'm taking the next two weeks off, so another Rioter will be handling these Thursday roundups in my absence. They'll do awesome and you'll get to enjoy another fabulous voice for a couple of newsletters.
YA Book News
New YA Books
The Art of Saving The World by Corinne Duyvis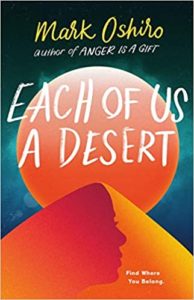 Each of Us a Desert by Mark Oshiro
Even If We Break by Marieke Nijkamp
For Better or Cursed by Kate M. Williams (series)
Furia by Yamile Saied Méndez
Grown by Tiffany D. Jackson
Happily and Madly by Alexis Bass
Horrid by Katrina Leno
In The Hall With The Knife by Diana Peterfreund (paperback)
K-Pop Confidential by Stephan Lee
Legendborn by Tracy Deonn
The Liars of Mariposa Island by Jennifer Mathieu (paperback — don't miss this one, as it got so lost last year when it came out and it's great!)
Making Friends with Alice Dyson by Poppy Nwosu
#NoEscape by Gretchen McNeil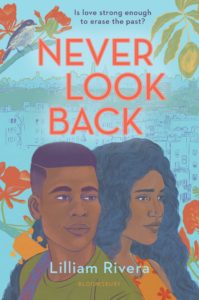 Never Look Back by Lilliam Rivera
Sisters of War: Two Remarkable Stories of Survival and Hope in Syria by Rania Abouzeid
Unpresidented by Martha Brockenbrough (paperback nonfiction you should be reading ASAP)
Watch Over Me by Nina LaCour
The Way Back by Gavriel Savit
Who I Was With Her by Nita Tyndall
This Week at Book Riot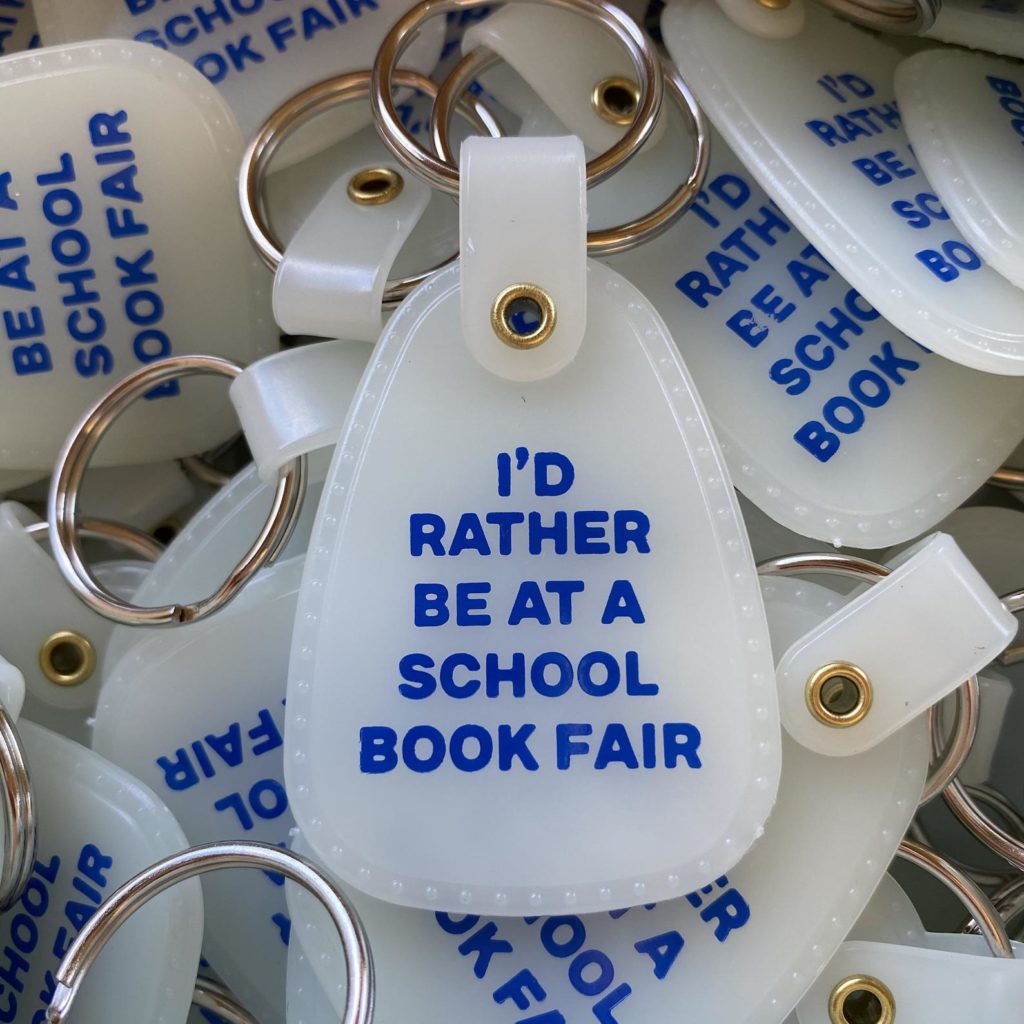 I'd rather be at a school book fair, too, and I'm obsessed with this fun, retro keychain. $8.50 and up.
---
Thanks for hanging out, and we'll see you on Saturday for YA ebook deals.
— Kelly Jensen, @heykellyjensen on Instagram and editor of Body Talk, (Don't) Call Me Crazy, and Here We Are.