Sponsored by Black Heroes of the Wild West from TOON Books.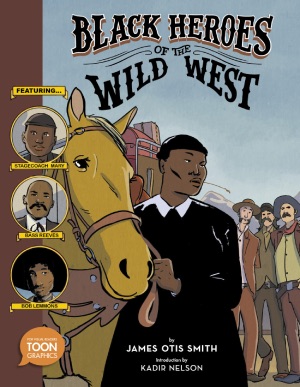 This graphic novel by James Otis Smith celebrates the extraordinary true tales of three black heroes who took control of their destinies and stood up for their communities in the Old West. Born into slavery, Mary Fields became famous as "Stagecoach Mary," a cigar-chomping coach driver who never missed a delivery. Bass Reeves, the first black Deputy US Marshal west of the Mississippi, was one of the wiliest lawmen in the territories. Bob Lemmons lived to be 99 years old and was so good with horses that the wild mustangs on the plains of Texas took him for one of their own.
Hey readers!
I've got a new crop of new releases for you this week! Some fun, some scary, and some returns to familiar places.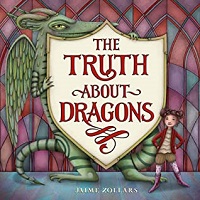 The Truth About Dragons by Jaime Zollars
This unexpected yet comforting picture book follows our fearful protagonist through a dragon-infested world. As the story continues, the dragons begin to appear a little smaller, their claws and scales becoming human and the castle setting transforming into a classroom as our protagonist gradually begins to feel more at home among them.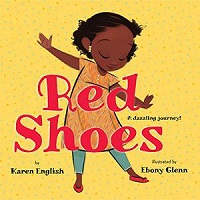 Red Shoes by Karen English, illustrated by Ebony Glenn
This colorful picture book follows a pair of red shoes, first to Malika, who wears them everywhere. Until she outgrows them and can't wear them anymore. So they're taken to a thrift shop and eventually find their way to Amina, a girl in Africa fasting for Ramadan for the first time.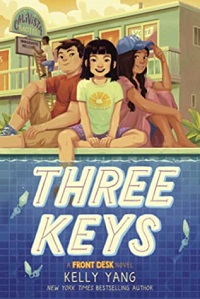 Three Keys by Kelly Yang
If you haven't read Kelly Yang's perfect Front Desk, go do that right away, and then pick up this companion novel that returns to Mia and the Calivista Motel. Mia's starting sixth grade and is disheartened to find her new teacher isn't that impressed by her writing. Meanwhile the motel's struggling as a potential new immigration law threatens all Mia holds dear.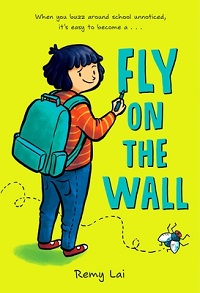 Fly on the Wall by Remy Lai
From the author of Pie in the Sky is this hilarious illustrated novel about Henry Khoo, who embarks on a journey across the world to prove his independence to his overprotective family. And avoid the consequences of being revealed to be the secret writer of a gossip cartoon.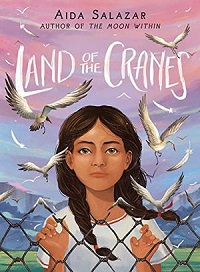 The Land of the Cranes by Aida Salazar
This novel-in-verse explores immigration through the eyes of fourth grader Betita Quintero whose father is deported, leaving Betita and her pregnant mom alone. When they're detained and forced into a detention camp, Betita and her mom must find a way to survive in the cruel and inhumane conditions.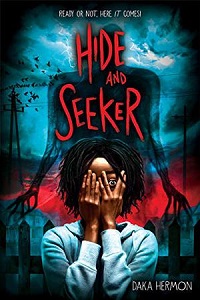 Hide and Seeker by Daka Hermon
The spooky books just keep on coming! This one is a chilling story of a group of kids playing a game of hide and seek at their friend's welcome home party. Zee went missing and now the friends are celebrating his return, but Zee isn't acting right. He's mumbling about a Seeker coming to take them all, and after the party, one-by-one, more of his friends start to go missing, and it's up to Justin, Nic, and Lyric set out to find them.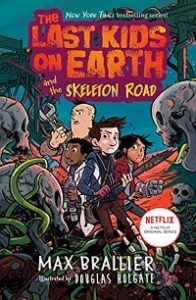 The Last Kids on Earth and the Skeleton Road by Max Brailler, Illustrated by Douglas Holgate
Here's another spooky read just in time to get in the Halloween spirit! This is the sixth book in the Last Kids On Earth series, and this one returns to Jack, Quint, June, and Dirk as they embark on a roadtrip with the newly acquired Midnight Blade, looking for Thrull and his skeleton army.
Until next week!
Chelsea (@Chelseabigbang)