Sponsored by Size Zero by Abigail Mangin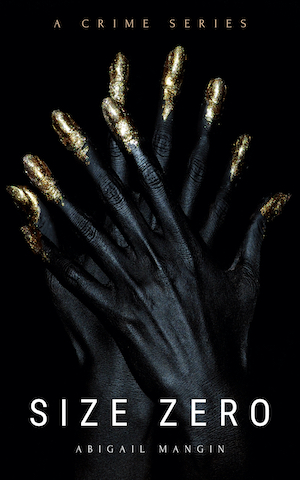 Condom dresses and space helmets have debuted on fashion runways. A dead body becomes the trend when a coat made of human skin saunters down fashion's biggest stage. The body is identified as Annabelle Leigh, the teenager who famously disappeared over a decade ago from her boyfriend's New York City mansion. This new evidence casts suspicion back on the former boyfriend, Cecil LeClaire. Now a monk, he is forced to return to his dark and absurd childhood home to clear his name. He teams up with Ava Germaine, a renegade ex-model. And together, they investigate the depraved and lawless modeling industry behind Cecil's family fortune.
Hola Audiophiles! How's your week? I'm feeling a little bit like the dog in that "this is fine meme" right now! The view outside my window has been eerie and smokey for three days as fires rage in California and Oregon. The winds got so bad on Sunday that I went out for a beer and came back looking like a tumbleweed.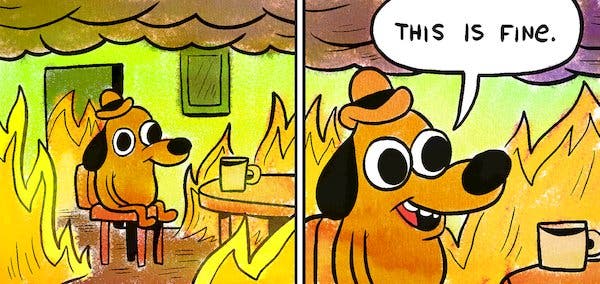 All joking aside, I hope all those in impacted areas are staying safe. My most heartfelt thanks go out to firefighters and to essential workers still holding it down in this pandemic. Let's also not forget that Black people are doing the daily work of just existing on top of dealing with the rest of this mess. The work is far from over.
Okay. Let's audio.
---
New Releases – Week of September 8, 2020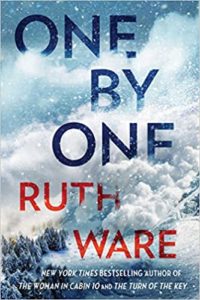 One by One by Ruth Ware, read by Imogen Church (mystery/thriller) – Oh friends, this might be my favorite Ruth Ware yet! It's a lock-room thriller set at a lux ski chalet in the French Alps where the founders of Snoop, a London-based tech startup, have organized a weeklong company retreat. Everything starts off normal enough, as normal as it can be when you stick a bunch of big personalities with ridiculous titles and secret motivations together in a secluded location (seriously, the job description section at the beginning took me out!). Then some explosive company news, a ski accident, and a devastating avalanche change everything overnight. Cut off from the world without signs of help on the way, this friendly retreat quickly becomes a cutthroat game of survival and a race to find out who the killer is among them. Side note: you'll figure out who it is and it will not matter. Those last few chapters are sooooo tight and tense!
Narrator Note: Imogen Church has read all of Ruth Ware's English language audiobooks with the exception of some Audible original content. I can see why, they're very well matched. I've listened to In a Dark, Dark Wood and The Woman in Cabin 10 on audio and wow, Imogen sure knows how to build panic and suspense.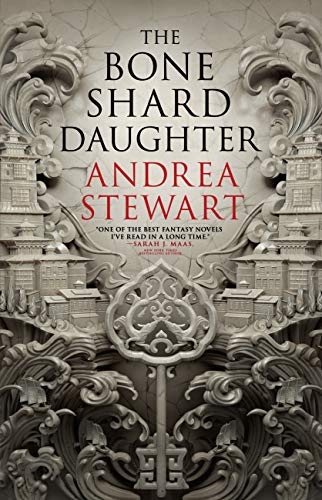 The Bone Shard Daughter by Andrea Stewart, read by Natalie Naudus, Feodor Chin, Emily Woo Zeller (fantasy) – The emperor has reigned for decades through the mastery of bone shard magic, a reign marked by animal-like constructs that maintain law and order. As his rule begins to wane and revolution sweeps across the empire, the emperor's daughter Lin remains locked in the palace and is denied her right to the throne. She vows to get what's owed to her by mastering the forbidden art of bone shard magic herself. When the revolution makes its way to the palace gates, Lin must weigh the price of claiming her birthright and saving her people.
Narrator Note: What a team of narrators! All have standout performances to their names, but make sure to check out this listening pathway if you've never experienced an Emily Woo Zeller production.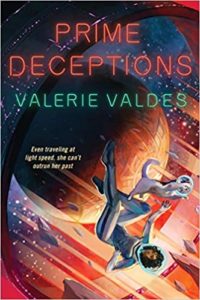 Prime Deceptions by Valerie Valdes, read by Almarie Guerra (science fiction) – The first book in this series (Chilling Effect) had me before I'd read a single page: Cuban descendants, a very sweary spaceship captain, interspecies romance, and psychic cats in space?? Add! to! cart! In Prime Deceptions, Captain Eva Inoocente finds herself on a mission to hep bring back a missing scientist, a job with a fat paycheck and noble enough cause attached. But this mission means working with her sister who she's still not super sure she trusts, and will bring Eva back to the site of her most tragic and painful failure. More psychic cats, more Spanish swear words, more space opera.
Narrator Note: I just talked about Almarie Guerra last week and here we are again! She was fantastic in Chilling Effect and I'm sure she'll knock it out of the park once more.
Latest Listens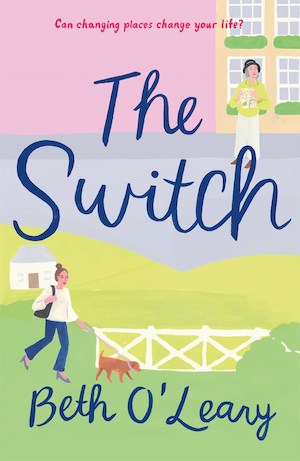 Hello, this is now a newsletter of books I read because Amanda Nelson recommended them. Lucky for us both, she has really great taste! That is how I came to read The Switch by Beth O'Leary.
When Leena Cotton has a panic attack in the middle of a high profile client meeting, she's sent on a mandatory paid holiday for two months. Leena realizes she has a lot of unprocessed grief to confront after losing her sister to cancer, so she leaves London and escapes to Yorkshire to visit her grandmother Eileen. Eileen is newly divorced from Leena's philandering grandfather and in the mood for adventure, so Leena helps her set up a dating app profile to help her find love. When they discover the dating pool in the countryside ain't exactly poppin', they come up with a plan.They'll switch places for two months: Leena will live in Eileen's home in the country sans smart phone or laptop and assume her grandmother's daily duties therein, and Eileen will stay at Leena's flat in London and dive headfirst into London's dating scene.
You might not think that an almost-octagenuarian and a twenty-something would be good candidates for a life swap, but it's just perfect. Of course, both women find the adjustment a little rocky at first: Leena isn't used to being disconnected or dealing with nosy neighbors, and Eileen finds the hustle and bustle of London to be cold and inhospitable. But each of them finds their way in their own space and time. Their stories are heartwarming and hilarious with a dose of sexy. When this COVID thing is finally under control (sob), someone put me in touch with their English grandma if she feels like switching lives with a 30-something Latina in the states.
This one is read by Alison Steadman and Daisy Edgar-Jones and both performances were just delightful. I saw several reviews ragging on Alison Steadman's portions for excessive mouth/smacking sounds and I admit I got very defensive on behalf of my adopted English grandma. Thinking back, I suppose there was some of that, so if it bothers you, now you know. It never bothered me once, it felt authentic. If you need a cozy and hopeful read to warm your heart, you know what to do.
From the Internets
September is Library Card Sign-Up Month! Audiofile Magazine suggests these five audiobooks for after you're done signing up.
POPSUGAR came in hot with some truth: Those Who Don't Count Audiobooks as Reading Can Kindly GTFO
Over at the Riot
This list of 6 of the Best Memoirs on Audio contains one I've been raving about all over the place this week, and that's We Have Always Been Here by Samra Habib, read by Parmida Vand. So good!
---
Thanks for hanging with me today! Shoot me an email at vanessa@riotnewmedia.com with with all things audiobook or find me on Twitter and the gram @buenosdiazsd. Sign up for the In The Club newsletter and catch me once a month on the All the Books podcast.
Stay bad & bookish, my friends.
Vanessa