Sponsored by Lerner Books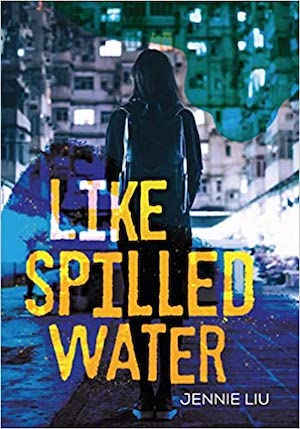 Nineteen-year-old Na has always lived in the shadow of her younger brother, Bao-bao, her parents' cherished son. Years ago, Na's parents left her in the countryside and went to work in the city, bringing Bao-bao along and committing everything to his education. But when Bao-bao dies suddenly, Na realizes how little she knew him. Did he really kill himself because of a low score on China's all-important college entrance exam? Na learns that Bao-bao had many secrets and that his death may not be what it seems.
Welcome to Check Your Shelf. Before we jump in, I have to share this delightful video of the Chicago Cubs' off-the-field talents. I hope it makes you giggle as much as it did for me!
---
Collection Development Corner
Publishing News
New & Upcoming Titles
What Your Patrons Are Hearing About
RA/Genre Resources
On the Riot
---
All Things Comics
On the Riot
---
Audiophilia
On the Riot
---
Book Lists, Book Lists, Book Lists
Children/Teens
Adults
On the Riot
---
Level Up (Library Reads)
Do you take part in Library Reads, the monthly list of best books selected by librarians only? We've made it easy for you to find eligible diverse titles to nominate. Kelly Jensen created a database of upcoming diverse books that anyone can edit, and Nora Rawlins of Early Word is doing the same, as well as including information about series, vendors, and publisher buzz.
Catch you on the flipside, everyone.
—Katie McLain Horner, @kt_librarylady on Twitter.