Sponsored by DC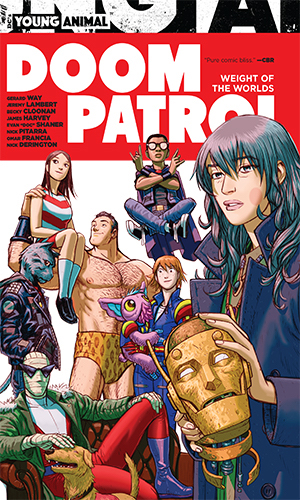 For years, their name has been synonymous with surreal super heroics. Now the Doom Patrol is back— and if you thought their adventures were weird before, you ain't seen nothing yet!
From mediating a divorce between cosmic entities to breaking through the fourth wall, these incredible characters are about to embark on the journey of infinite lifetimes in this stunningly illustrated volume.
Gerard Way—co-creator of The Umbrella Academy and My Chemical Romance co-founder—and an all-star roster of artists, absolutely mesmerize with this miniseries from DC's Young Animal line!