Sponsored by The Switch by Beth O'Leary.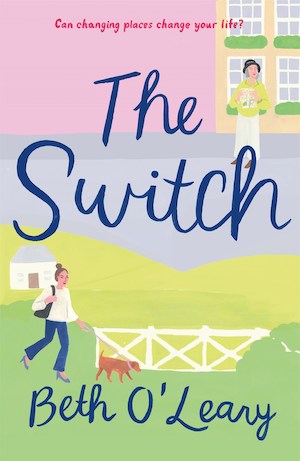 tk
Marvel's Indigenous Voices
Following the success of Marvel's Voices #1 earlier this year, Marvel has announced Marvel's Voices: Indigenous Voices #1. Created by a team of Indigenous artists, including Kyle Charles, David Cutler, and Weshoyot Alvitre, and writers, including Rebecca Roanhorse, Darcie Little Badger, and Stephen Graham Jones, the new collection will release in November. Check out the gorgeous cover and learn more about the stories.
Young Nigerian Creates Platform Of African Children's Stories In Different Languages
Twenty-three-year-old Dominic Onyekachi learned that African representation in children's books was very minimal when reading to his six-year-old niece. After writing her a few stories, illustrated by a friend, he set out to fix the larger problem. Along with two friends, he launched a web-based platform, Akiddie, to give children access to African storybooks. There are currently 21 books, for a monthly fee, that are available in three languages: Yoruba, Hausa, and Igbo.
LeBron James New York Times Bestseller
LeBron James and Nina Mata's picture book, I Promise, made its way to the top of the picture books New York Times Bestsellers list. With the same name as his Akron elementary Public School the book continues his message to inspire and motivate greatness.