Sponsored by HarperCollins Children's Books.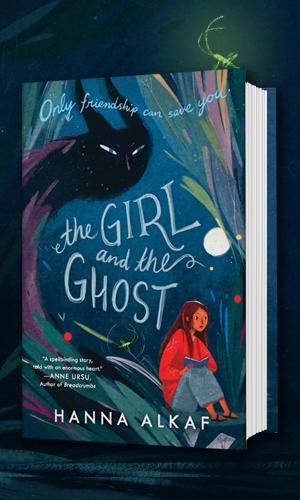 I am a dark spirit, the ghost announced grandly. I am your inheritance, your grandmother's legacy. I am yours to command. Suraya is delighted when her witch grandmother gifts her a pelesit. She names her ghostly companion Pink, and the two quickly become inseparable. But Suraya doesn't know that pelesits have a dark side—and when Pink's shadows threaten to consume them both, they must find enough light to survive . . . before they are both lost to the darkness.
Hi Kid Lit Friends,
I am a huge fan of the postal service. I love writing and receiving letters, and I love being able to receive review copies of children's books! Which is why I was devastated to hear that the United States Postal Service might go bankrupt this year. One thing we can all do is reach out to our elected representatives and let them know how important the postal service is to our country. And here are some lovely picture books about the beauty of mail!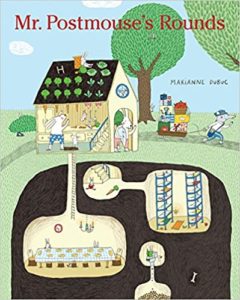 Mr. Postmouse's Rounds by Marianne Dubac is one of my favorite picture books. The illustrations are so charming with much to explore and delight on each page. The story begins with Mr. Postmouse loading up his wagon to do the day's mail deliveries to all the animals on his route. Each home is designed for the occupant and is incredibly fun to explore.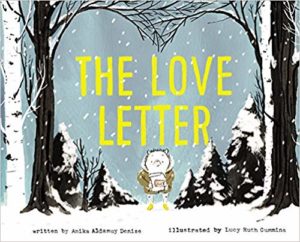 The Love Letter by Anika Aldumay Denise, illustrated by Lucy Cummings is a sweet picture book about a love letter and mistaken identity. Hedgehog, Bunny, and Squirrel are best friends, and one day they find a letter. But it's not just any letter – it's a love letter! Who could have sent it? The answer is more complicated than you might think…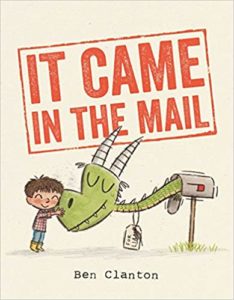 It Came in the Mail by Ben Clanton (of the Narwal and Jelly series) is a hilarious picture book about a young boy named Liam who writes a letter to his mailbox asking for something in return. The mailbox responds in kind by sending him a… dragon? The mail piles up, and Liam comes to realize that mail is best shared with friends.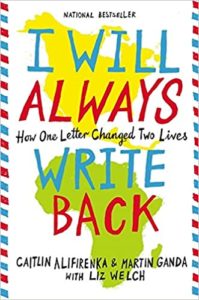 I Will Always Write Back: How One Letter Changed Two Lives by Martin Ganda and Caitlin Alifirenka with Liz Welch is a middle grade book about a pen pal assignment. Everyone in Caitlin's class in America wrote to an unknown student somewhere in a distant place. In Zimbabwe, Martin felt lucky to even get a letter, and their correspondence spanned six years and changed their lives.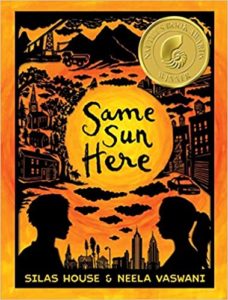 Same Sun Here by Silas House and Neela Vaswani is another middle grade book about pen pals. Meena is an Indian immigrant girl living in New York City's Chinatown, while River is a Kentucky coal miner's son. But while they live very different lives, they also share a lot in common. Their fathers are forced to work far from home to earn money, they both have grandmothers that play a big role in their lives, and they both love dogs. Although miles separate them, their friendship helps them endure the trials they face.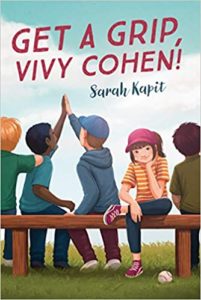 Get a Grip, Vivy Cohen by Sarah Kapit is a middle grade book about a young girl who is determined to pitch for a real baseball team. When her social studies teacher makes her write a letter to someone, she selects her favorite Major League pitcher. And he writes back! And then Vivy is invited to join the baseball team, when an accident threatens to derail everything, Vivy has to fight to stay on the team.
What are you reading these days? Let me know! Find me on Twitter at @KarinaYanGlaser, on Instagram at @KarinaIsReadingAndWriting, or email me at KarinaBookRiot@gmail.com.
Until next time!
Karina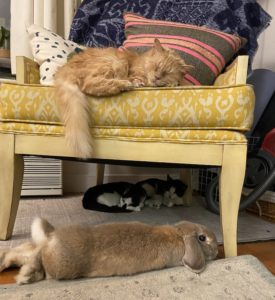 *If this e-mail was forwarded to you, follow this link to subscribe to "The Kids Are All Right" newsletter and other fabulous Book Riot newsletters for your own customized e-mail delivery. Thank you!*