Sponsored by Traitor by Amanda McCrina with Fierce Reads.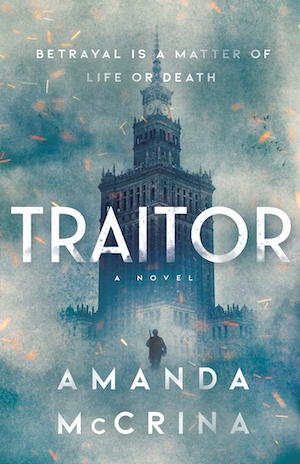 tk
Christopher Columbus' Letters Stolen From World Libraries
After Christopher Columbus's 1942 journey, he wrote a letter to King Ferdinand and Queen Isabella of Spain asking for more money (colonizing is expensive) and describing his findings. While the original letter no longer exists, copies of the letter, printed and distributed upon his return, do. And they've been stolen, and replaced with forgeries, from prestigious libraries around the world.
Lady Macbeth YA Musical
Channing Tatum (Magic Mike, 21 Jump Street) is producing a YA musical film about Lady Macbeth for Amazon Studios. S.J. Inwards will write and John McPhail (Anna and the Apocalypse) will direct. While the story details are being kept secret for now "the story is said to center on a teenage girl who grapples with her own morality as she contends with the dreadful consequences of her ambition."
Jenna Bush Hager Picks Two Books
Jenna Bush Hager's Read With Jenna book club was so excited about what we could read during August that she chose two books, a novel and memoir essays, instead of the usual one: Here for It by R. Eric Thomas and The Comeback by Ella Berman.
History And Book Recs
Join us in celebrating the anniversary of women's suffrage in the US!