Sponsored by Tor Books.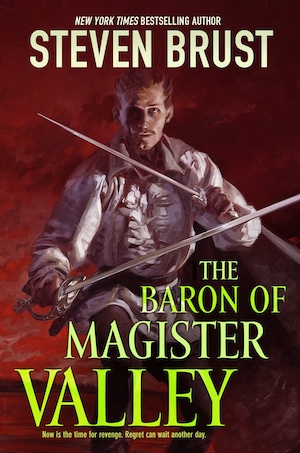 tk
The Witcher Gets A Netflix Prequel
Netflix's Henry Cavill starring series The Witcher, a hit based on Andrzej Sapkowski fantasy novels, will get a prequel limited series: The Witcher: Blood Origin. The conjunction of the spheres–how humans, elves, and monsters came together–will be explored with Sapkowski consulting and The Witcher's writer, Declan de Barra, serving as showrunner. "A question has been burning in my mind ever since I first read The Witcher books: What was the Elven world really like before the cataclysmic arrival of the humans?"
More Fantasy!
Now certainly feels like a perfect time to escape the current world into other worlds: The World Fantasy Convention announced the 2020 World Fantasy Award Finalists! And, honestly, you should really just read your way through the first category: Queen of the Conquered by Kacen Callender; The Ten Thousand Doors of January by Alix E. Harrow; The Raven Tower by Ann Leckie; Gideon the Ninth by Tamsyn Muir; The Memory Police by Yoko Ogawa.
Record Setting Donations
The Madison Reading Project–in Madison, Wisconsin–partnered with local social workers and schools to make sure kids had access to books during the pandemic. And they delivered a record-setting 35,000 free books. "Books give children new knowledge, entertainment, empowerment, and can help keep them out of trouble!"
More Award News