Sponsored by Epic Reads and The Stepping Off Place by Cameron Rosenblum.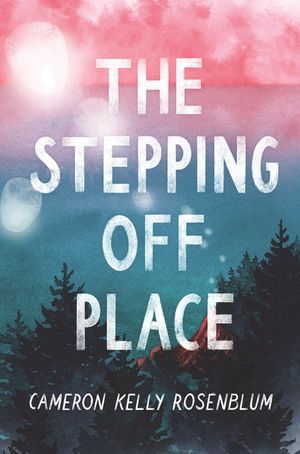 It's the summer before senior year. Reid is in the thick of Scofield High's in-crowd thanks to her best friend, Hattie. But summer is when Hattie goes to her family's island home, so instead of sitting inside all summer, Reid and their friend, Sam, decide to live it up. But days before Hattie comes home, Reid finds out that Hattie has died by suicide. Driven by a need to understand what went wrong, Reid searches for answers. She uncovers painful secrets about the person she thought she knew, and the truth will force Reid to reexamine everything.
Yay, it's New Book Tuesday, aka the best day of the week! We've got a lot of great new books to look forward to. If you're a Zadie Smith fan, make sure you pick up her new essay collection Intimations, which is about the pandemic and is out today. Another book at the top of my wishlist that's out today is Flyaway by Kathleen Jennings.
Make sure that you hop on over to All the Books! and hear more about the new releases that Liberty and Patricia are excited about. In the meantime, stay safe and wear a mask when you venture out!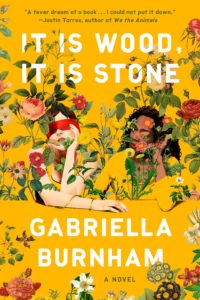 It Is Wood, It Is Stone by Gabriella Burnham
This book immediately leapt on my radar because look! At! That! Cover! So gorgeous. This novel is about Linda, an American woman who moves to Sao Paulo for a year for her husband's job and finds herself aimless and isolated. Her life intersects with Marta, the maid she hires who is grappling with her own history and racial tensions. When Linda makes a rash decision, she and Marta find themselves tied by a unique bond.
Backlist bump: Goodnight Stranger by Miciah Bay Gault is out in paperback today, and it's a compelling literary novel about two adult siblings who must face the mystery of their past when a stranger shows up on their island home.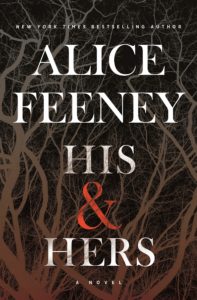 His & Hers by Alice Feeney
Summer is for twisty psychological thrillers, and this new book from Feeney looks like it'll fit the bill perfectly! It's about a gruesome murder set in a small British town. Anna Andrews is a newsreader who doesn't want to cover the murder for her own secretive reasons. Jack Harper is a detective who is suspicious of Anna until the tables turn on him, and he becomes a suspect.
Backlist bump: They All Fall Down by Rachel Howzell Hall is a And Then There Were None style mystery, and it's out in mass market paperback today!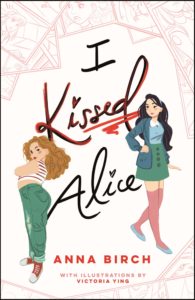 I Kissed Alice by Anna Birch
This is a fun f/f romantic novel about two sworn competitors, Rhodes and Iliana, who are students at Alabama's Conservatory of the Arts. They're both in the running for a significant scholarship, and the pressure is on. To let off steam, both girls participate on a popular fan fiction site under anonymous usernames. Unbeknownst to each other, they end up teaming up on a webcomic. As their online friendship flourishes, their IRL rivalry heats up–but when all is revealed, they might find that they actually be falling for each other.
More backlist bump: Today is the release day for a number of great paperbacks, including Your House Will Pay by Steph Cha, Unspeakable Acts: True Tales of Crime, Murder, Deceit, and Obsession by Sarah Weinman, The Merciful Crow by Margaret Owen, and Until It's Over by Nicci French!
Happy reading!
Tirzah