Sponsored by our 1-year TBR subscription giveaway courtesy of Macmillan Reading Gold Group.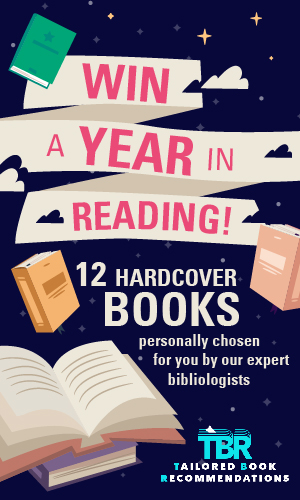 We're giving away a year of free books, courtesy of Macmillan's Reading Group Gold Newsletter. Just fill out the form and you could win a one-year subscription to the TBR Hardcover level, which includes three new books every three months!
Hi Kid Lit Friends,
At the beginning of the summer, with all of their camps cancelled and facing a long three months in our tiny NYC apartment, I asked my kids to choose a topic of interest that we could study together in two-week periods throughout the summer. My ten-year-old said she was interested in the Civil War for her first topic, so I put together a reading list for her. We also spent two weeks in June watching the entirety of Ken Burns's twelve hour Civil War documentary, and now the Ashokan Farewell music is burned into our brains forever.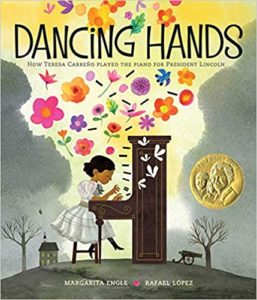 There are some wonderful books for young readers about the American Civil War. Dancing Hands: How Teresa Carreno Played the Piano for President Lincoln by Margarita Engle, illustrated by Rafael Lopez is a sweet picture book about a young girl who wrote her own songs and performed in grand cathedrals. When a revolution in Venezuela forced her family to flee to the United States in the midst of the Civil War, Teresa kept playing, and soon President Abraham Lincoln invited her to play at the White House.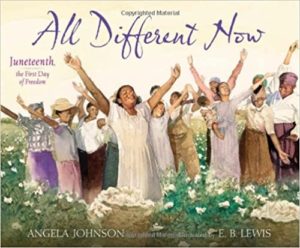 All Different Now: Juneteenth, the First Day of Freedom by Angela Johnson, illustrated by E.B. Lewis is a lovely picture book about the first Juneteenth, the day that freedom finally came to the last of the slaves in the South. The story is told through the eyes of a little girl witnessing the celebration, and this gorgeous picture book includes notes from the author and illustrator, a timeline of important dates, and a glossary of relevant terms.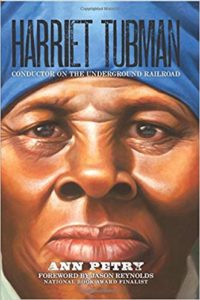 For middle grade readers, there are terrific books that tell about the incredible people who lived during the Civil War. Harriet Tubman: Conductor on the Underground Railroad by Ann Petry is a fantastic biography that I read in one day. Readers will learn about Harriet Tubman's life a slave and how she was willing to risk everything—including her own life—to experience freedom, not just for her but for the hundreds of people who she led on the Underground Railroad to the North.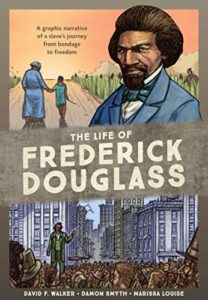 I am thankful that David F. Walker, Damon Smyth, and Marissa Louise created The Life of Frederick Douglass: A Graphic Narrative of a Slave's Journey from Bondage to Freedom, a graphic biography of this incredible person who had the ear of President Lincoln. Told from Douglass's point of view and based on his own writings, The Life of Frederick Douglass provides an up-close-and-personal look at a history-making American who was larger than life.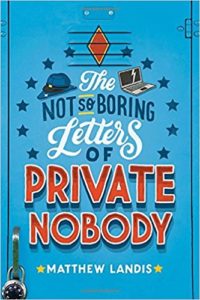 For a contemporary fiction book about middle schoolers researching the Civil War, check out The Not So Boring Letters of Private Nobody by Matt Landis. Twelve-year-old Oliver Prichard knows everything about the Civil War: the battles, the generals, every movement of the Union and Confederate Armies. So when the last assignment of seventh-grade history is a project on the Civil War, Oliver is over the moon–until he's partnered with Ella Berry. And when Oliver finds out they have to research a random soldier named Private Raymond Stone who didn't even fight in any battles before dying of some boring disease, Oliver knows he's doomed. But Ella turns out to be very different from what Oliver expected. As the partners film their documentary about Private Stone, Oliver discovers that sometimes the most interesting things are hiding in uninteresting places.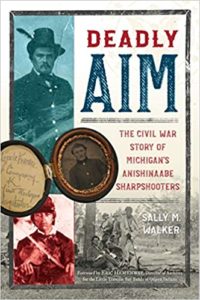 The role of American Indians in The Civil War is largely passed over, but Deadly Aim: The Civil War Story of Michigan's Anishinaabe Sharpshooters by Sally M. Walker is a meticulously researched book about Company K, the elite band of sharpshooters, and Daniel Mwakewenah, the chief who killed more than 32 rebels in a single battle despite being gravely wounded. Walker celebrates the lives of the soldiers whose stories have been left in the margins of history for too long with extensive research and consultation with the Repatriation Department for the Little Traverse Bay Bands of Odawa Indians, the Eyaawing Museum and Cultural Center, and the Ziibiwing Center of Anishinaabe Culture and Lifeways.
What are you reading these days? Let me know! Find me on Twitter at @KarinaYanGlaser, on Instagram at @KarinaIsReadingAndWriting, or email me at KarinaBookRiot@gmail.com.
Until next time!
Karina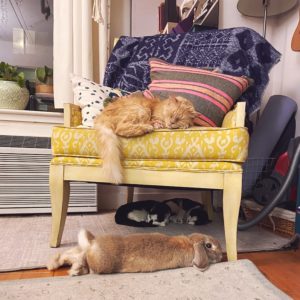 *If this e-mail was forwarded to you, follow this link to subscribe to "The Kids Are All Right" newsletter and other fabulous Book Riot newsletters for your own customized e-mail delivery. Thank you!*