Sponsored by Harper Perennial and Twisted by Emma Dabiri.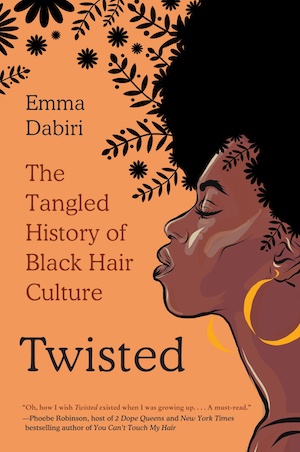 From Guardian contributor and prominent BBC race correspondent Emma Dabiri comes a timely and resonant essay collection exploring the ways in which black hair has been appropriated and stigmatized throughout history, with ruminations on body politics, race, pop culture, and Dabiri's own journey to loving her hair.
I am genuinely super excited about these end-of-June releases. A lot of these were spring books that got pushed, and so I've been excited about them for a while and they are FINALLY HERE.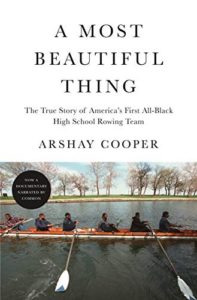 A Most Beautiful Thing: The True Story of America's First All-Black High School Rowing Team by Arshay Cooper. Ok, this is about a group of young men growing up on Chicago's West Side who formed the first all-Black high school rowing team in the nation. Dangit, I love stories about youths coming together and doing a thing. Author Cooper was the captain of the team and shares their story. There's also a documentary out about this and I'm super excited about both.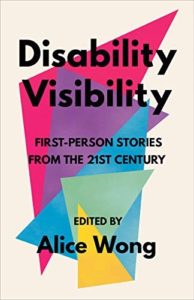 Disability Visibility: First-Person Stories from the 21st Century ed. by Alice Wong. This year marks the 30th anniversary of the Americans With Disabilities Act, which was "a civil rights law that prohibits discrimination based on disability." If you've heard of people asking whether something is ADA-compliant? That's why. More than 30 essayists contribute to this compilation that brings to the forefront the fact that one in five people in the United States lives with a disability. And we should be talking about their stories more.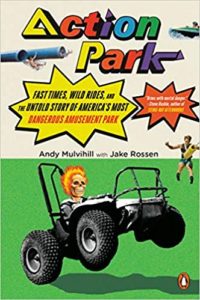 Action Park: Fast Times, Wild Rides, and the Untold Story of America's Most Dangerous Amusement Park by Andy Mulvihill and Jake Rossen. Y'know how in the 1970s and '80s no one really paid attention to things like "safety"? Action Park was a "New Jersey-based amusement playland [that] placed no limits on danger or fun" (good lord). Called a "DIY Disneyland," it was also nicknamed Accident/Class Action Park. I'm interested in if this book veers more towards "remember the good ole days when no one had safety standards?" or is more like "omg how did this happen" à la Bad Blood. I guess we'll see! One thing I will say is that this cover is extremely fun.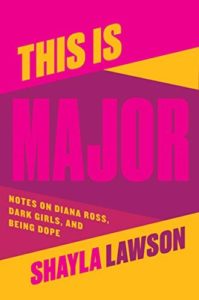 This Is Major: Notes on Diana Ross, Dark Girls, and Being Dope by Shayla Lawson. Ok, speaking of good covers. I love this so much? Lawson is "on a mission to move black girls like herself from best supporting actress to a starring role in the major narrative. Whether she's taking on workplace microaggressions or upending racist stereotypes about her home state of Kentucky, she looks for the side of the story that isn't always told, the places where the voices of black girls haven't been heard." Lawson is also a poet and a writer-in-residence at Amherst. POETS. Making things happen.
So many new releases, so little space. If you want the full list, don't forget to sign up for Book Riot Insiders because it has the sweet New Release Index. As always, you can find me on social media @itsalicetime and co-hosting the For Real podcast with Kim here at Book Riot. Until next time, enjoy those facts, fellow nerds.