Sponsored by Ocean Front Publishing. Bad Karma eBook just $2.99 for a limited time only!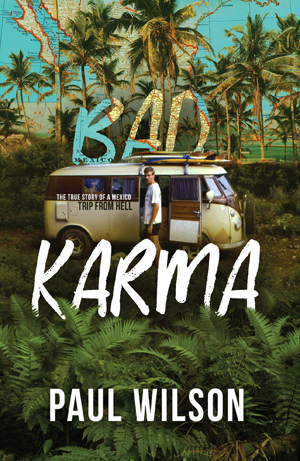 In the summer of 1978, twenty-one-year-old Paul Wilson jumps at the chance to join two local icons on a dream surf trip to Mexico, unaware their ultimate destination lies in the heart of cartel country. Having no earthly idea of where he'll get the money, and determined to prove his mettle, he does the only thing he can think of: he robs a supermarket. If karma needed more reasons to doom the trip, he soon learns one of his companions is a convicted killer on the run, the other an unscrupulous cad. Soon enough, mere survival takes precedence over surfing.
Welcome to In The Club, a newsletter of resources to keep your book group well-met, well-read, and well-fed. This week's club agenda is inspired by a fact that's always been true but feels especially important to remember as publishers and editorial sites appear newly interested in hiring Black writers: writers from marginalized communities can—and do!—write all of the things. They can write "issue" books and columns, yes. They can also write heart-pounding mysteries, swoon worthy romance, wildly inventive SFF, and more. So today, I have a few genre titles to share with you by authors from one or more marginalized communities and invite you to consider how this same idea of inclusion can and should be applied to all spaces.
Before we dive in, we have favor to ask! We're running a reader survey and would love it if you'd take a few minutes to fill it out. As a thank you, you'll be entered for the chance to win an ereader!
Okay, now to the club!!
---
Nibbles and Sips
I'm bringing back this section in case anyone out there would like a little comfort food recipe. I recently made the decision to shelter in place with family so I'm currently back in San Diego and was reminded of the simple goodness of my sister-in-law's tacos dorados de papa (hard shell potato tacos).
Ingredients:
Potatoes, peeled and sliced into thin rounds or slices (one to two small potatoes per person)
Lettuce, chopped
Cotija cheese, grated (This is a salty, hard, Mexican cheese that's a little like feta. Another cheese could work, but the saltiness really makes a difference!)
Salsa of choice- I recommend a simple blended salsa versus a chunky one for this recipe
Corn tortillas (a thin variety works best here)
Oil for frying (avocado, canola, etc)
Salt
Peel the potatoes then slice into strips or rounds; they should be on the thinner side, no more than 1/4 inch thick. Fry up the potatoes until they're just golden brown, then drain/pat dry their excess oil and toss with a little salt. Now begin to assemble your tacos: fold a warmed corn tortilla in half and stuff with some potato slices—the amount is up to you, but I don't overstuff. Fry the tacos up, just enough for the tortillas to get nice and crispy. This happens quickly, so keep an eye on them! For the perfect taco, add lettuce, some salsa, and a heap of the salty cotija cheese to each shell.
Tip: thread a toothpick through the tortilla to keep it folded while frying. You could also go more traditional and choose to boil and mash the potatoes and use that as the filling instead, and could also roll the tortillas instead of folding them before frying.
Enjoy!
Genre: Awesome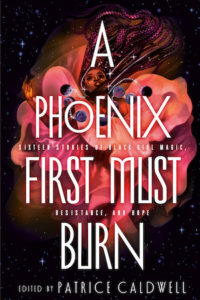 A Phoenix First Must Burn edited by Patrice Caldwell – Oh look, it's a whole bunch of Black girl magic in one convenient volume. Huzzah! This stellar list of contributors includes Elizabeth Acevedo, Dhonielle Clayton, L.L. McKinney, Ibi Zoboi, and Justina Ireland. Do yourself a favor and check out these gorgeous stories that center Black women and gender nonconforming individuals through tales of fantasy, science fiction, and magic.
Magic for Liars by Sarah Gailey – Private detective Ivy Gamble is only just getting by when her luck appears to change: the headmaster at The Osthorne Academy of Young Mages hires her to solve a grizzly murder, a job that pays mucho dinero and will finally give her a shot at a homicide case. Buuuut the magically gifted Tabitha teaches at the school, the sister she's always been a little jealous of and hasn't spoken to in years. Ivy will have to weed her way through secrets, lies, "chosen one" prophecies, and (eek!) teenagers to determine who split another teacher in half with forbidden magic.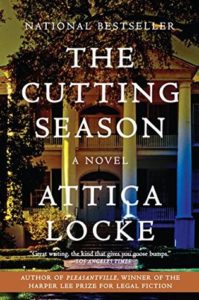 The Cutting Season by Attica Locke – This thriller is one hell of a page-turner and also tackles big topics like race and generational trauma. It weaves together two mysteries from two different timelines: a murder on a historic plantation in Louisiana's Sugar Cane country in present day and another involving a missing slave more than a hundred years earlier. It's so suspenseful and brilliantly plotted!
The Kiss Quotient by Helen Hoang – Stella has Autism Spectrum Disorder and has always felt more comfortable with math and numbers than people. Applying the age old mantra that practice make perfect, she decides there's only one way to get over her discomfort with kissing and sexy times, and that's to hire a male escort. Michael can't afford to turn her down and agrees to help Stella with her (literal) to-do list. Then their "no-nonsense partnership starts making a strange kind of sense. And the pattern that emerges will convince Stella that love is the best kind of logic."
Suggestion Section
Oprah's next book club pick is James McBride's Deacon King Kong.
Vox's book club has assembled a pretty sweet panel for its next live discussion of The Princess Bride.
Pardon the paywall, but this piece from The Washington Post is a must-read. It will make a lot of non-Black people feel uncomfortable, and may even seem ironic to include in a newsletter about book clubs that urges you to read anti-racist lit. The message is an important one though: reading the books, discussing them, and patting yourself on the back for doing so is not nearly, not even a little bit enough.
---
Thanks for hanging with me today! Shoot me an email at vanessa@riotnewmedia.com with your burning book club questions or find me on Twitter and the gram @buenosdiazsd. Sign up for the Audiobooks newsletter, catch me once a month on the All the Books podcast, and watch me ramble about even more new books every Tuesday on our YouTube channel.
Stay bad & bookish, my friends.
Vanessa