Sponsored by The Oddmire Series by William Ritter, new from Algonquin Young Readers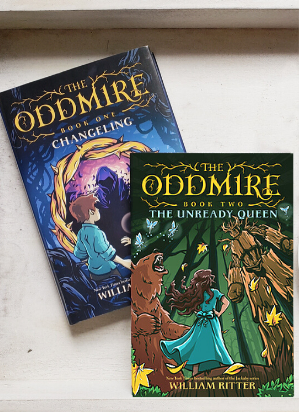 Don't miss this middle-grade fantasy-adventure series from the bestselling author of Jackaby. To renew the magic fading from the Wild Wood, goblins must perform an ancient ritual involving a newborn changeling. But when the night arrives, something goes terribly wrong. Tinn and Cole are raised as human twins, neither knowing what secrets may be buried deep inside one of them. When they turn thirteen, a mysterious message arrives, calling them to leave their sleepy town and risk their lives journeying through the Deep Dark to uncover who they truly are.
Welcome to Check Your Shelf. What day is it?
---
Black Lives Matter
---
Pride Month Resources
Book Riot's Pride Day Resources
---
Collection Development Corner
Publishing News
New & Upcoming Titles
What Your Patrons Are Hearing About
RA/Genre Resources
On the Riot
---
All Things Comics
---
Audiophilia
On the Riot
---
Book Lists, Book Lists, Book Lists
Children/Teens
Adults
On the Riot
---
Level Up (Library Reads)
Do you take part in Library Reads, the monthly list of best books selected by librarians only? We've made it easy for you to find eligible diverse titles to nominate. Kelly Jensen created a database of upcoming diverse books that anyone can edit, and Nora Rawlins of Early Word is doing the same, as well as including information about series, vendors, and publisher buzz.
Stay safe and stay well, everyone.
—Katie McLain Horner, @kt_librarylady on Twitter.