Sponsored by Baen Books.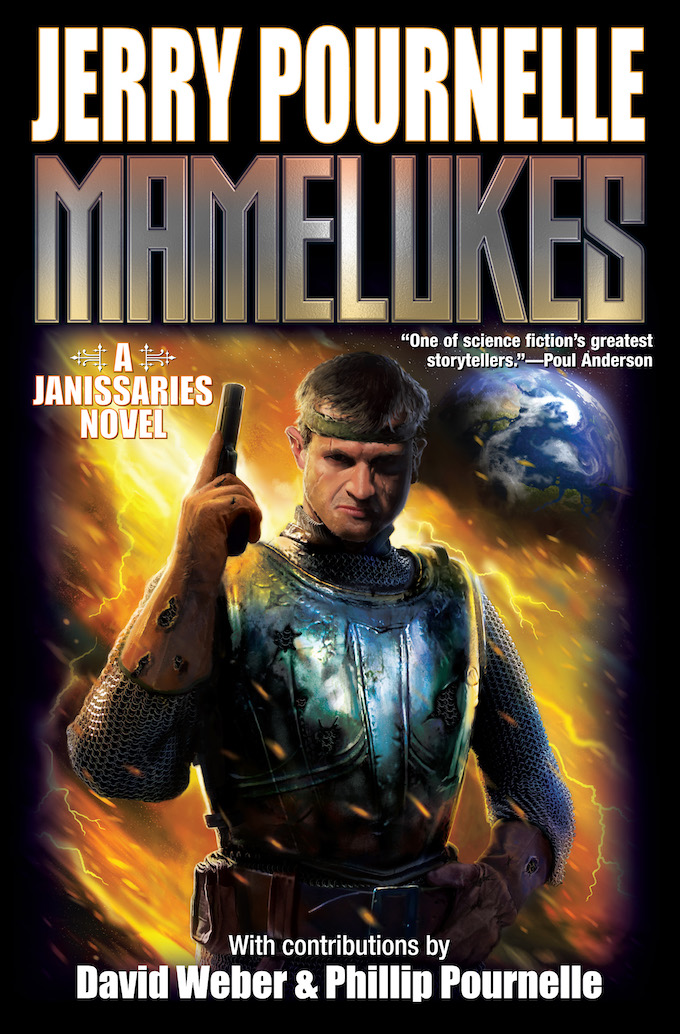 No rest for the weary. Rick Galloway's still not sure what inspired him to volunteer to fight Cubans in Angola, and he never expected to be shanghaied by a flying saucer and end up on the planet Tran—a galactic civilization with human slaves and alien masters. He managed an impossible balancing act for 13 years. But now, everything has changed . . . again. New Starmen have arrived with weapons of their own. Everything Rick Galloway thought he knew about his mission on Tran is about to be turned on its head. And everyone expects him to fix it.
Happy Tuesday, shipmates! I hope everyone has been hydrating, getting in some stretches, and pacing themselves. It's me, Alex, bringing you the new releases for the coming week and a few SFF news links. My bright spot for the week is that I successfully made a sourdough starter (still need to figure out a name for it!) and then used it to make some extremely tasty cinnamon rolls this morning. I used this guide, if you want to get into the yeast wrangling game, though I will note I had to give mine way more water, maybe because I live in a high plains desert.
This thread by writer Ursula Vernon (aka T. Kingfisher) is an unexpected journey that I feel compelled to share.
Looking for non-book things you can do to help in the quest for justice? blacklivesmatter.card.co
New Releases
Note: The lists of new releases I have access to only included one author of color this week.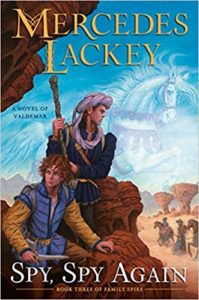 Spy, Spy Again by Mercedes Lackey – Prince Kyril and his friend Tory somehow share the Gift of Farsight. The puzzled Herald's Collegium decides to test and train them anyway, even though they haven't been Chosen… and then it turns out they actually have separate but complementary Gifts. When a distant cousin of Tory's is kidnapped and that side of the family calls in an old debt in a desperate attempt to get her back, he's certain he can find her and solve everyone's problem. It'll just take a dangerous journey to a distant land… and taking the prince with him.
Red Noise by John P. Murphy – An asteroid miner arrives on station, just wanting to sell her haul, have a little break, and be left alone. Instead she's thrown into the middle of a standoff between crooked cops and criminal gangs. Given the choice to take a side or blast the whole thing to smithereens, she's more than ready to start lobbing grenades.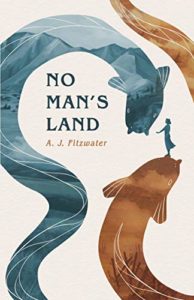 No Man's Land by A.J. Fitzwater – During the Second World War, Dorothea "Tea" Gray joins the Land Service and is sent to a farm in the golden plains of North Otago, on the South Island of Aotearoa. In the dust and hot sun, Tea finds more than the satisfaction (and exhaustion) of hard work–she finds a magic within herself that might be able to save her younger brother, sent off to fight in the war, and a love she never could have imagined.
The Deathless by Peter Newman – Humanity is hunted by the terrifying creatures that populated the endless forests of the Wild, waiting to make the unweary who try to scratch out a living into food. But humanity has protectors: the Deathless, seven royal families that rule from crystal castles and are reborn into flawless bodies. The Deathless and the Wild form a tentative balance… one that is shattered when the hunts of House Sapphire begin to fail and assassins come to call.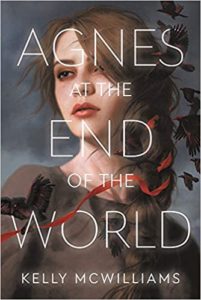 Agnes at the End of the World by Kelly McWilliams – Agnes is a girl who loves her small community of Red Creek, watched over always by God who lays down strict laws and requires unquestioning obedience. Though Agnes fails at obedience, she barters regularly to get insulin for her younger brother, even though medicine is outlawed. Then she meets a boy from Outside and begins to realize the terrible truth: Red Creek is a cult, and the Prophet of God who controls is a cruel madman. But the Outside is not a perfect escape either; a pandemic is burning through the world at a terrifying rate…and Agnes is somehow connected to it.
Half Life by Lillian Clark – Lucille becomes the ultimate overachiever when she enrolls as a beta tester in an experimental cloning program. At first, her clone, Lucy, is everything Lucille dreamed; she Lucy picks up the slack so Lucille can have a social life again. But as Lucy begins to assert herself as a separate entity, Lucille realizes she's watching someone live her life, and do it better than she ever could.
News and Views
An Ode to Black Science Fiction and Fantasy Writers
Science fiction author Tananarive Due asks, "Can we live?"
A statement from the Science Fiction Writers of America about Black Lives Matter and the protests
The Pride story bundle has arrived!
Ken Liu recommends 5 books as the best of speculative fiction
This TikTok is an entire scifi movie
The 10 worst scifi movie vehicles, ranked
A really cool Twitter thread about the careers and art of Leo and Diane Dillon.
The finalists for the 2020 Eugie Award have been announced
Max Brooks talks about Bigfoot.
On Book Riot
Quiz: What should your next Neil Gaiman read be?
Enter before the end of the month and you could win a 1-year subscription to Audible or a $250 Barnes and Noble gift card.
---
See you, space pirates. You can find all of the books recommended in this newsletter on a handy Goodreads shelf. If you'd like to know more about my secret plans to dominate the seas and skies, you can catch me over at my personal site.