Sponsored by our 1-year Audible subscription giveaway courtesy of Macmillan Audiobooks.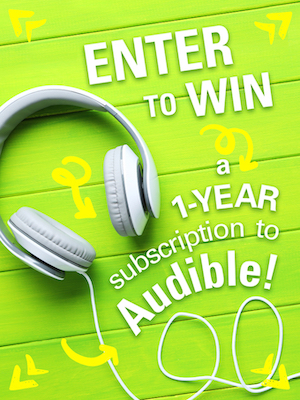 We're giving away a 1-year subscription to Audible to one lucky winner, courtesy of Macmillan's Audiobooks Newsletter.
This week for new releases, I'm highlighting women and gender non-conforming people. Because I want to. Here we go:
Beyond the Gender Binary by Alok Vaid-Menon. This Pocket Change Collective series seems awesome. It's a teen nonfiction series that focuses on social justice and environmental issues. Amazing. I wish this existed when I was a teenager. In this entry in the series, "poet, artist, and LGBTQIA+ rights advocate Alok Vaid-Menon deconstructs, demystifies, and reimagines the gender binary. . . Taking from their own experiences as a gender-nonconforming artist, they show us that gender is a malleable and creative form of expression." Awesome.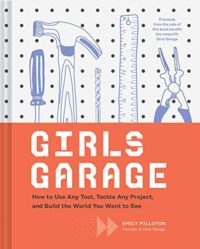 Girls Garage: How to Use Any Tool, Tackle Any Project, and Build the World You Want to See by Emily Pilloton. 175 illustrated tool guides! 11 how-to projects! 21 essential skills! Again, I WISH this book had been around when I was younger. Pilloton created the nonprofit Girls Garage to teach girls 9-18 to "use power tools and build real-world projects for their community." Not gonna lie, I'm probably gonna get this for my shelf.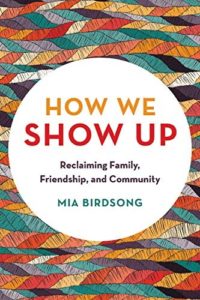 How We Show Up: Reclaiming Family, Friendship, and Community by Mia Birdsong. Humans need community. Activist Birdsong discusses how the American Dream as we know it can leave us isolated and disconnected. "Showing up–literally and figuratively–points us toward the promise of our collective vitality and leads us to the liberated well-being we all want." LOVE IT. Yes. Let's all lean more into community, since there have been appx. 1 million studies that show we as humans need it to survive.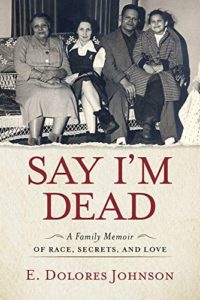 Say I'm Dead: A Family Memoir of Race, Secrets, and Love by E. Dolores Johnson. Family secrets! In the 1940s, Indiana still had miscegenation laws that banned interracial marriage, so Johnson's "black father and white mother fled Indianapolis to secretly marry in Buffalo, New York." Years later, while researching her family's genealogy, she realizes she knows nothing about her mother's family. This leads to the discovery that her mother had left Indiana without notice, leaving police and FBI to assume she was a victim of foul play. If you're into complicated family stories, here's one for you.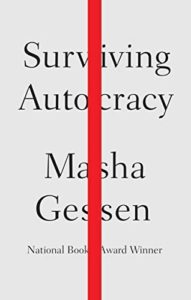 Surviving Autocracy by Masha Gessen. Author Gessen spent over two decades covering the return of totalitarianism to Russia, and predicted a number of changes that occurred in America's political landscape. If you're feeling overwhelmed right now (good lord, how could you not), this read is pitched as "an inventory of ravages but also a beacon to recovery—or to enduring, and resisting, an ongoing assault." Endurance is probably a key word for our times, yeah? Everyone take care of yourselves out there.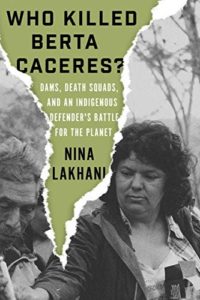 Who Killed Berta Caceres?: Dams, Death Squads, and An Indigenous Defender's Battle for the Planet by Nina Lakhani. I love a question to begin things. Caceres was a Honduran indigenous leader. In 2015, she won the Goldman Prize, the "world's most prestigious environmental award, for leading a campaign to stop construction of an internationally funded hydroelectric dam on a river sacred to her Lenca people. Less than a year later she was dead." Journalist Lakhani, who closely tracked and covered the story as it unfolded, here lays out the pieces.
It's difficult times, nonfictionites. Take care of yourselves. Drink water, step away from your phones, pet an animal. And as always, you can find me on social media @itsalicetime and co-hosting the For Real podcast with Kim here at Book Riot.