Sponsored by Sourcebooks.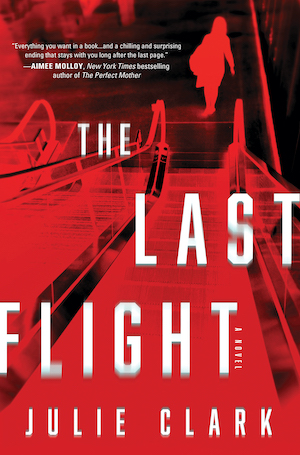 Claire Cook has the perfect life. Married to the scion of a political dynasty—her surroundings are elegant and her future auspicious. But behind closed doors, that perfect husband has a temper and what he doesn't know is that Claire has worked for months on a plan to vanish. A chance meeting in an airport bar brings her together with Eva, a woman whose circumstances seem equally dire. Together they make a last-minute decision to switch tickets. But when the plane Eva is on crashes, Claire has no choice to assume Eva's identity, and along with it, the secrets Eva fought so hard to keep hidden.
Hello mystery fans! I've done my roundup of crime books releasing this month–we made it to June! There's translated crime, mystery, thrillers, historical, some horror, and true crime. (📚= I've read and recommend; 📖= currently reading and enjoying.)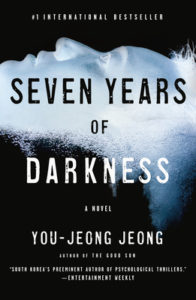 Seven Years of Darkness by You-Jeong Jeong: 📖 The author of The Good Son is back with a new psychological thriller! This time we have the death of a young girl in a South Korean village and three men with secrets to that night that end up in a cat and mouse game trying to reveal the murderer without giving up their own secrets…
The Guest List by Lucy Foley:  📖  This is one of those remote island Agatha Christie type books where someone will be murdered and everyone had a reason to want someone dead, and there are so many secrets–except, everyone was invited for a wedding. The point of view switches around between the wedding coordinator, the bride, her sister and so on as we race to see who is dead, how, why and by whom…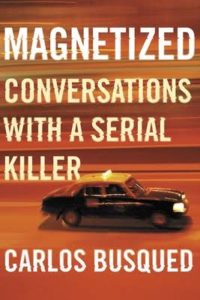 Magnetized: Conversations with a Serial Killer by Carlos Busqued, Samuel Rutter (Translator): We do not get a lot of translated true crime so this is top of my list. In the early '80s in Buenos Aires four taxi drivers were murdered and nineteen-year-old Ricardo Melogno was sentenced to prison. Now Carlos Busqued has put together the documents and newspaper articles from the case along with his interviews with Melogno, who despite having already served his entire sentence is perpetually incarcerated.
Category Five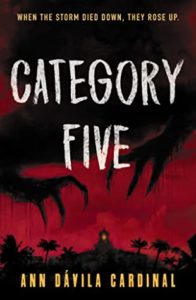 by Ann Dávila Cardinal: This is the sequel to Five Midnights (Review) which was a great mashup of a YA mystery novel and horror. Lupe, Javier, and Marisol are once again unraveling mysterious murders in Puerto Rico, this time after hurricane Maria…
I Killed Zoe Spanos by Kit Frick: This one comes with comps for Sadie and Serial since it's a mystery mixed with a podcast. Anna Cicconi moves to a small village for a nanny job and finds that she bears an eerie resemblance to a local missing girl, Zoe. When Zoe is found murdered Anna is charged with the crime but a local teen with a podcast decides to look into this strange case…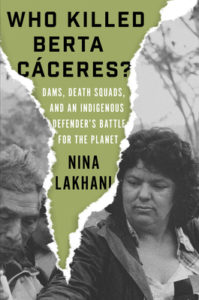 Who Killed Berta Caceres?: Dams, Death Squads, and an Indigenous Defender's Battle for the Planet by Nina Lakhani: Honduran indigenous leader Berta Cáceres was murdered after leading a successful campaign to stop construction on a river sacred to her Lenca people. Even though state security officials, employees of the dam company, and hired hitmen were found guilty of murder many questions remained over who paid and ordered for Cáceres' murder.
The Amelia Six by Kristin L. Gray: A middle grade whodunit following 11-year-old Amelia Ashford who is spending the night with five girls she doesn't know in Amelia Earhart's childhood home. When Earhart's goggles go missing and someone gets sick the girls band together to solve these mysteries…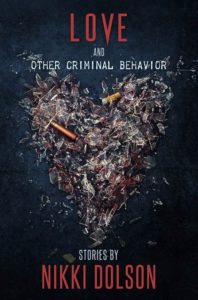 Love and Other Criminal Behavior by Nikki Dolson: 📖 I really liked Dolson's noir novel All Things Violent (Review) so I obviously did all the gimme gimme hands for these bite sized short stories about, well, when love goes awry and/or leads to people taking extreme violent/criminal actions, from neighborhood friends to boxers. If you're a fan of the grittier side of crime and are having trouble focusing on reading lately this is a great read.
Home Before Dark by Riley Sager: A new thriller with nods to the horror genre from Sager. This time we follow Maggie Holt as she returns to the Victorian estate her father once wrote a horror memoir about…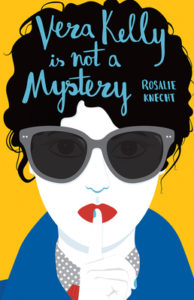 Vera Kelly Is Not A Mystery (Vera Kelly #2) by Rosalie Knecht: Vera Kelly is back! This time she has left the CIA and become a PI, reluctantly. This is a great historical mystery series that is unlike the others in many ways and I highly recommend it, especially for fans of character driven novels.
You Can't Catch Me by Catherine McKenzie: 📖 McKenzie's mysteries always have a combination of things that just suck me right in. This time I've got a woman who escaped a cult in her teens, the aftermath of public shaming, a con woman…
Dark August by Katie Tallo: Augusta (Gus) Monet returns to her hometown when her great grandmother leaves her her home in her will. There Gus discovers a trunk with old case files from her deceased and disgraced detective mother. Gus obviously starts digging…
Don't Turn Around by Jessica Barry:  A suspense novel following two strangers on a midnight trip across Texas to New Mexico find themselves being hunted–but by who and which one of them are they after?…
Not a Gentleman's Work: A Gruesome Murder and the Long Road to Justice by Gerard Koeppel: A sailing ship with twelve people on board in 1896 arrived to their destination with only nine still alive, three having been brutally murdered…
Browse all the books recommended in Unusual Suspects previous newsletters on this shelf. See 2020 upcoming releases. An Unusual Suspects Pinterest board. Get Tailored Book Recommendations!
Until next time, keep investigating! In the meantime, come talk books with me on Twitter, Instagram, and Litsy–you can find me under Jamie Canavés.
If a mystery fan forwarded this newsletter to you and you'd like your very own you can sign up here.