Sponsored by our 1-year Kindle Unlimited subscription giveaway, courtesy of Macmillan's eDeals Newsletter. Enter now!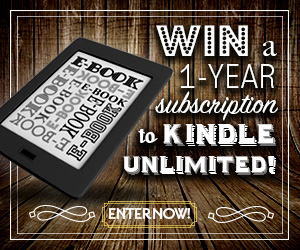 tk
Illustrator Turns Windows Into Storybooks
Children's book illustrator Rob Sayegh needed an outlet for his creativity and feelings of helplessness during San Francisco's shelter in place orders, so his partner suggested he put some drawings in their windows. Now he regularly creates what look like storybook page illustrations for the windows for people to enjoy and tags the photo of his creations with #drawthecurtains on Instagram. Someone get that "snax", needing piggy snax right now.
Select A Dickens For Next Group Read
The Guardian wants to do a group read of one of Charles Dickens' creations in June, which marks 150 years since his death. And you can help select which one everyone reads. You can choose from the 15 listed novels, or from the list of 25 short stories, novellas, journalism and ephemera. To vote you just leave a comment with the title you're choosing.
Free Relaxing PDF
The ALA has collected excerpts from four books– Check This Out! A Coloring Book for Library Lovers; This Journal is Overdue; The Librarian's Book of Quotes; Future-Proof Your Team–and created a free PDF to download. Let the quotes, coloring pages, and writing prompts help you destress for a bit.
New Rowling Announcement
JK Rowling announces a new children's book, The Ickabog, to be published for free online.