Sponsored by Zócalo Public Square.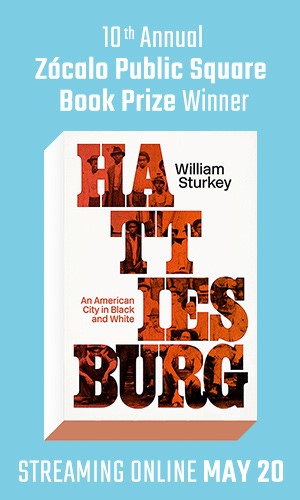 tk
Senior Living Facility Needed Books & People Really Delivered!
Mountain Terrace Senior Living in Wisconsin asked for donations of large print books to give to residents, and people really delivered. In a day, they'd already had 200 books from local residents, and then the boxes of books started arriving–since the post had spread and people all over the country had wanted to help. They even got a request from a sixth-grader who wanted a pen-pal, which got more than a handful of residents super excited.
Australian Book Industry Award Has A First
The Australian Book Industry awards named its book of the year and, for the first time, a children's picture book won: Bluey: The Beach, a board book based on the hit animated TV show. Check out the other award winners, including Behrouz Boochani's No Friend But the Mountains.
Get Ready For The Umbrella Academy's Second Season
If you were a fan of Netflix's comic book adaptation of The Umbrella Academy, your wait for a second season is almost over. The cast of the "superhero" family announced–via quarantine of course–that the show's second season would premiere July 31st. And we have new cast members: Ritu Arya, Yusuf Gatewood, and Marin Ireland.
Love Him!
Taika Waititi will lead an all-star reading of JAMES AND THE GIANT PEACH on YouTube to fund COVID-19 relief.