Sponsored by our Debbie Macomber prize pack giveaway! Enter here.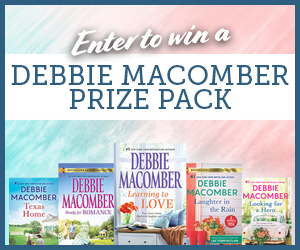 Looking for some cozy romance reads? We've got you covered! Book Riot is teaming up with Harlequin.com and Read Bliss to offer up a Debbie Macomber prize pack to one lucky winner, titles include: Texas Home, Learning to Love, Laughter in the Rain, Looking for a Hero, and Ready for Romance! Enter here.
Elizabeth! Mary! Some Katherines and Annes! A couple Janes! I glanced around my bookshelves for what our nonfiction theme could be this week, and I saw Wolf Hall, which I have still not read but definitely own. Hilary Mantel's Wolf Hall focuses on Tudor pragmatist and moneyman Thomas Cromwell, who we are ignoring in this newsletter, but that book is very acclaimed, so maybe look into it. The Tudor era is incredibly popular because of its DRAMA, so there are appx. 1 million books about it. Here's a brief list to get you started or to dive further into this fascinating time that lasted from 1485 to 1603!: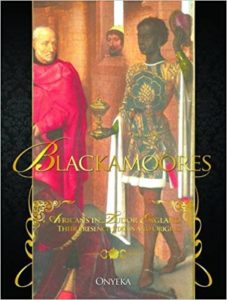 Blackamoores: Africans in Tudor England, their Presence, Status and Origins by Onyeka. We need to stop whitewashing history, y'all. People have always traveled to other towns, countries, and continents, and ignoring that in our historical dramas gives a false impression of reality. Onyeka's work, published in 2013, focuses on Africans in four cities in Tudor England, how they were discussed by records of the time, and the various occupations they held, including one man employed by Elizabeth I's chief adviser Robert Cecil.
Mary Queen of Scots: A Study in Failure by Jenny Wormald. This is my favorite title of all time because I hate Mary, Queen of Scots. Mary, Queen of Scots was a prime example of all the things not to do as queen. She also probably smelled bad (jk…they all probably smelled bad). Wormald examines the reasons the Scottish queen ended up imprisoned for decades and then executed. If you're interested in something more rhapsodic, I suggest anything by the German Romantics.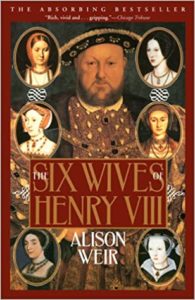 Six Wives of Henry VIII by Alison Weir. I will never forget the DISDAIN my 16th c. English history professor had for Alison Weir, but I devoured her books in high school, so there's no way I'm not recommending one here. If you've gotten into the musical SIX, definitely read this, and if you haven't, go listen to SIX and then read this. You'll get relatively brief bios of each of the women who had to marry Henry VIII, and a nice overview of some of the key Tudor players during Henry's reign.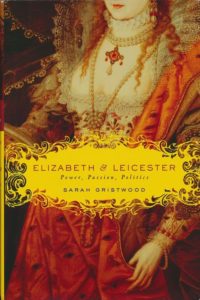 Elizabeth & Leicester: Power, Passion, Politics by Sarah Gristwood. THE LOVE STORY OF TUDOR TIMES. He lent her money when she was an almost-broke youth. She died with his last letter in a box next to her bed. I. cannot. with. these. two. If you want to read the story of Elizabeth I and Robert Dudley, here's a more recent dual bio.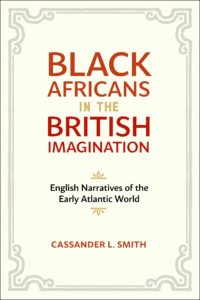 Black Africans in the British Imagination: English Narratives of the Early Atlantic World by Cassander L. Smith. Lotsa colonizing happening by the British and Spanish in the 16th century. Smith looks at how British writers "focused on encounters with Black Africans throughout the Atlantic world, attempting to use these points of contact to articulate and defend England's global ambitions." Expand your view of the Tudor world, for it was both vast and complicated.
Stay inside if you can, nonfictionites. Wash your hands, Clorox-wipe your phone, and read read read (while also taking a break to prevent eye strain!). As always, you can find me on Twitter @itsalicetime and co-hosting the For Real podcast with Kim here at Book Riot. Until next time! Enjoy those facts, fellow nerds.