Sponsored by Sisters in Crime.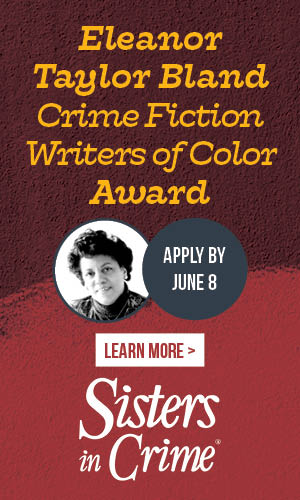 Sisters in Crime is accepting applications for its annual Eleanor Taylor Bland Crime Fiction Writers of Color Award. The $2,000 grant is awarded to an emerging writer of color writing in crime fiction for any age (Adult, YA, MG, etc). The grant is intended for a writer beginning their crime writing career and will support activities related to development, including workshops, seminars, online courses, and conferences. Judges this year are authors Rachel Howzell Hall and Alex Segura,and last year's winner, Jessica Martinez. Apply by June 8, 2020 and the winner will be announced by July 15, 2020.
Hello mystery fans! I found some interesting articles to click, there's some news, a show I've been very excited for is finally here, and great Kindle deals!
From Book Riot And Around The Internet
10 Great Medieval (and Medieval-ish) Mystery Books
Here are 3 fictional detectives whose cases our book critic is devouring now | The Plot Thickens
Kellye Garrett is on the Crime Writers of Color podcast!
15 Best Mystery Novels for Any Mood
Dateline's first narrative true crime podcast is a jawdropping story of greed — and a deeply fallible justice system.
Enter to Win a $250 Gift Card to Barnes and Noble!
News And Adaptations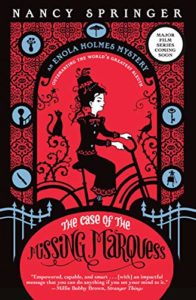 Millie Bobby Brown will play Sherlock Holmes' teen sister in Netflix adaptation with Henry Cavill playing Sherlock! (Based on Enola Holmes Mysteries series by Nancy Springer)
Bones complete series set on sale digitally at iTunes (Limited time)
Twin Peaks inspired a lasting legacy of smalltown weirdness in television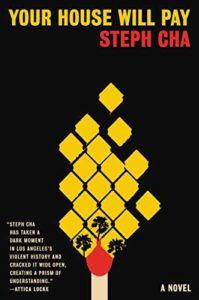 Los Angeles Times Book Prizes Winners Announced! and Steph Cha's acceptance speech hours before her water broke!
Bosch will have a seventh season and it will be the series finale!
Watch Now
On Apple TV+: I really enjoyed the book Defending Jacob by William Landay (review) and was thrilled to hear it was being adapted and would star Chris Evans and Michelle Dockery (Love her in Good Behavior)! The book is a legal thriller about a father whose teenage son is suspected in another teen's murder, and when I read it I thought it would be perfect for a series adaptation–it works so well for fans of legal thrillers, and procedurals, and family drama. And it'll premiere today, April 24th! Here's the trailer!
Kindle Deals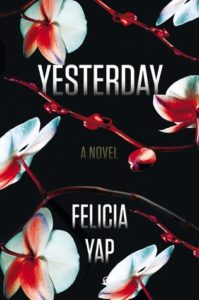 If you like mysteries with bite, and our current world with a slight twist: Yesterday by Felicia Yap is $2.99! (Review) (I don't remember trigger warnings)
If you're in the mood for a YA psychological: Little Monsters by Kara Thomas is $1.99! (Review) (TW suicide)
If you're looking for a YA serial killer read, here is one I really enjoyed: Keep This to Yourself by Tom Ryan is $3.99! (Review)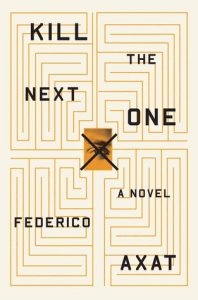 If you want the twistiest of thrillers: Kill the Next One by Federico Axat, David Frye (translator) is $2.99! (Review) (TW suicide–but don't remember any others.) I never reread books, but I remember this being so twisty that I loved it, and it's been so long I forgot the solve and have been debating coming back to it.
Browse all the books recommended in Unusual Suspects previous newsletters on this shelf. See 2020 upcoming releases. An Unusual Suspects Pinterest board. Get Tailored Book Recommendations!
Until next time, keep investigating! In the meantime, come talk books with me on Twitter, Instagram, and Litsy–you can find me under Jamie Canavés.
If a mystery fan forwarded this newsletter to you and you'd like your very own you can sign up here.