Sponsored by Harper Paperbacks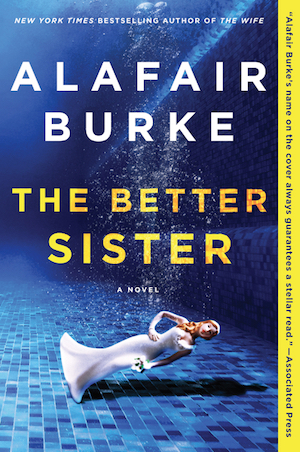 Keep your enemies close and your sister closer. From Alafair Burke—New York Times bestselling author of the runaway hit, The Wife—comes another twisty tale of domestic noir. When a prominent Manhattan lawyer is murdered, two estranged sisters—one the dead man's widow, the other his ex—must set aside mistrust and old resentments … but can they escape their past?
Welcome to In The Club, a newsletter of resources to keep your book group well-met, well-read, and well-fed. Things are getting weirder and I've definitely started having longer conversations with myself, but I've nailed down a loose routine and am making the best of it. I hope you're all adjusting to whatever your new norm is, or finding ways to cope if it still feels like too much.
Alright then, to the club!!
---
Nibbles and Sips
True story: I was organizing my fridge on a rockin' Saturday night when I found what I first thought was a mason jar of chicken broth. Then I noticed a bunch of jalapeños floating in the golden liquid and went, "OH SNAP!" It was the last of a batch of tequila I'd infused well over a month ago when I hosted friends for happy hour. I was a little worried one sip of that was going to burn a hole through my entrails, but it was a lovely base for a spicy cocktail! If you can get a hold of these items, whip up a batch and join me in a virtual toast. Salud!
Jalapeños (2 or 3)
Tajin seasoning, or make your own mix of salt, chili powder, and lime zest
Pineapple juice (or other citrus of your choice)
Triple sec
Tequila!
Soak the jalapeños in a mason jar of tequila for at least a few hours. Rim a glass with Tajin, fill with ice and pour in as much spicy tequila as you see fit. Top with juice and a splash of triple sec. For a little extra depth of flavor, especially if your juice is super sweet, sprinkle a little Tajin on top as a finishing step.
Let Free-dom Ring
There's a post up on the site today about free books to read in isolation, and it inspired me to dedicate this week's club newsletter to book club picks you can probably find for free, as part of a membership, or for very little cost.* We're all affected differently by the COVID-19 crisis and I wanted to put together a roundup that takes economic hardship into consideration. So, here we go!
*Outlets include Amazon, Kobo, Apple Books, Libby/OverDrive, Hoopla, Scribd, Audible, and Libro.fm.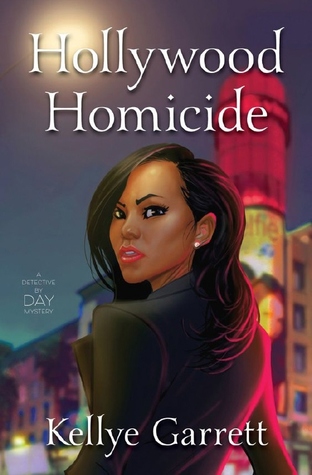 Hollywood Homicide by Kellye Garrett – A cozy by a woman of color! Our main character Dayna is a down-on-her-luck actress who happens to witnesses a hit-and-run for which there's a fat cash reward. Digging into the terms of that rewards leads our amateur sleuth down a sticky investigation into a crime spree with paparazzi at every turn. This is a lighter read and maybe not one to spark "serious" book club conversation, but a) no snobbery here, and b) levity may be just what you're looking for, right?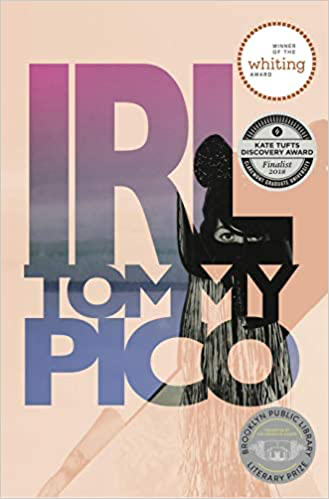 IRL by Tommy Pico – Tommy Pico is a queer Native American poet who grew up on the Viejas Indian reservation of the Kumeyaay nation. All of his raw, unapologetic and (super) irreverent poetry slays me, but this is the book-length poem that first got me hooked. It asks, "what happens to a modern, queer indigenous person a few generations after his ancestors were alienated from their language, their religion, and their history?" Unpack that question; how is who we are now informed by our past, especially when it's one so marked by trauma and violence? How much do you really know about Native Americans and just how hideously they've been treated? It's also fantastic on audio and narrated by Pico himself.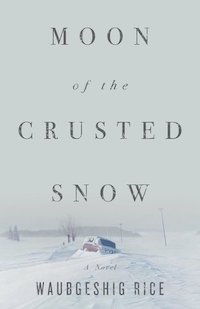 Moon of the Crusted Snow by Waubgeshig Rice – I read this book without knowing it was going to strike a very familiar chord! Picture it: there I was, newly bound to my home in the middle of a pandemic, unsure of when I'd next find rice, beans, or toilet paper for purchase, when I realized my audiobook was a post-apocalyptic novel where a small northern Anishinaabe community goes dark. Winter is coming, panic is rising, and all the people on the reservation are buying up all the food and supplies as sickness and death ravage their people. Sweet! All jokes aside, this is so atmospheric and eerie and a slow burn that really pays off. Lots to discuss here once you get to the part where a stranger arrives and demands to stay. Eek.
Suggestion Section
Noname's book club continues to kill the game and uplift communities of color.
Bruce Willis and Demi Moore are enjoying family book club while in isolation. You might want to try this with your household!
How the Silent Book Club is switching things up in the time of the 'rona.
Bringing this Book Riot post from earlier in the year back up: online book clubs to join, including our Book Riot Insiders group read!
---
Thanks for hanging with me today! Shoot me an email at vanessa@riotnewmedia.com with your burning book club questions or find me on Twitter and the gram @buenosdiazsd. Sign up for the Audiobooks newsletter, catch me once a month on the All the Books podcast, and watch me ramble about even more new books every Tuesday on our YouTube channel.
Stay bad & bookish, my friends.
Vanessa
More Resources:
– Our Book Group In A Box guide
– List your group on the Book Group Resources page