Sponsored by The audiobook edition of Olen Steinhauer's The Last Tourist read by David Pittu.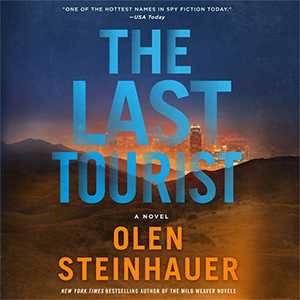 Listen to bestselling author Olen Steinhauer's audiobook The Last Tourist, read by David Pittu. In An American Spy, reluctant CIA agent Milo Weaver thought he had finally put "Tourists"—CIA-trained assassins—to bed. A decade later, Milo is hiding out when a CIA analyst arrives to question him about a series of suspicious deaths and terrorist chatter. Their conversation is interrupted by a new breed of Tourists intent on killing them both. Audiofile named An American Spy an Earphones Award Winner, calling Pittu's narration "taut" and insisting listeners will be "hooked." Don't miss this long-awaited audiobook in a beloved series.
Hi mystery fans! I hope you're all doing as well as possible under the current circumstances. I'm here to hopefully offer you some relief in the form of some mystery related links to click, Kindle deals, AND there's a little section of upcoming books you may want to prebuy today, or ask your library to purchase, so you'll have a nice little gift waiting for you later in the year.
From Book Riot And Around The Internet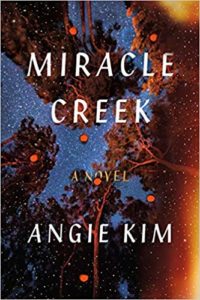 10 Mystery Novels To Prepare For THE WOMAN IN THE WINDOW Movie
The Uncanny Appeal of the Seaside Mystery
9 Unreliable Books With Narrators Who Love to Keep You Guessing
10 Facts About Agatha Christie Fans Should Know
Have you read… Japanese crime fiction?
The Best Classic Mystery Books Always Worth the Read
(Last chance to enter!) Win a $250 Gift Card to Barnes & Noble!
In a Thicket: PW Talks with Riku Onda
News And Adaptations

The Apple TV limited series adaptation of Defending Jacob, starring Chris Evans and Michelle Dockery, now has a trailer!
Tana French has a new suspense standalone novel coming this fall. I repeat: Tana French has a new suspense standalone novel coming this fall!
Acorn TV premieres 'Miss Fisher' film
If you want to keep up with all the bookish news and items related to COVID-19 here's a regularly updated page–lots of posts for free books and resources at the moment.
Kindle Deals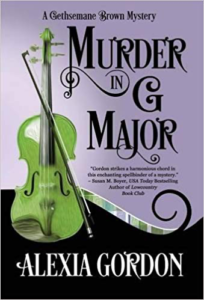 Want to travel to Ireland with an American musician as she gets caught up in solving crimes and talking to a ghost? The cozy mystery Murder in G Major by Alexia Gordon is $0.99!
Spy thriller fan? Why not read one written by an actual real life former spy?! John le Carré's A Legacy of Spies is $1.99!
Have you read yet one of my favorite dark thrillers?! As Long as We Both Shall Live by JoAnn Chaney is $2.99! (Review) (TW suicide/ rape/ revenge porn/ domestic violence)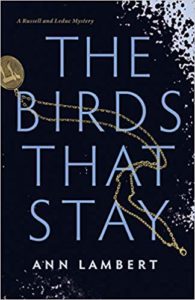 Maybe you want to start a Canadian procedural with past and present mysteries: Ann Lambert's The Birds That Stay is $2.99! (Review) (TW alcoholism/ child abuse/ past suicide briefly mentioned with detail/ sexual assault/ pedophile)
Worth The Prebuy (Either I read and loved or am SUPER anticipating!)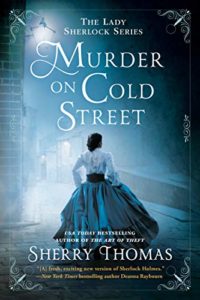 We're getting the 5th Lady Sherlock book and I squealed: Murder on Cold Street (The Lady Sherlock #5) by Sherry Thomas. (September 8, Berkley)
Obviously Tana French's upcoming The Searcher–I will drop everything to read this. (October 6, Viking)
Khurrum Rahman's East of Hounslow is already available in ebook and audiobook (super good, here's my review) but if you read in print the paperback will release July 28th!
I inhaled this upcoming Spanish procedural about a serial killer about to be released from prison–his policeman twin put him there years before–when the same type of murders begin to happen again. I know! If fictional serial killers is up your alley and you want to spend some time in Spain check out The Silence of the White City by Eva Garcia Sáenz. (July 28, Vintage Crime)
If you're a fan of the Detective Elouise Norton series you should be as excited as me to learn that the author has an upcoming standalone cat and mouse thriller! And Now She's Gone by Rachel Howzell Hall. (September 22, Forge Books)
Browse all the books recommended in Unusual Suspects previous newsletters on this shelf. See 2020 upcoming releases. An Unusual Suspects Pinterest board. Get Tailored Book Recommendations!
Until next time, keep investigating! In the meantime, come talk books with me on Twitter, Instagram, and Litsy–you can find me under Jamie Canavés.
If a mystery fan forwarded this newsletter to you and you'd like your very own you can sign up here.