Sponsored by our $50 Barnes and Noble giveaway! Enter here!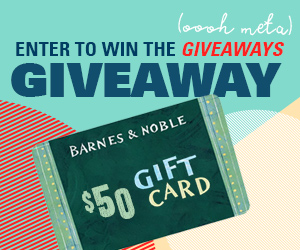 We're giving away a $50 gift card to Barnes and Noble to one lucky reader. Enter here (and don't forget to send us pics of your book stack if you win!).
If you're choosing to deal with your anxiety in ways other than "if I study the history of similar crises, perhaps I shall be better equipped for this one," then these book picks may not be for you. I started thinking today about how people dealt with the influenza outbreak in 1917 (my great-aunt had it as a baby! she lived for so long!) and started looking up some well-reviewed nonfiction reads. Here they are!: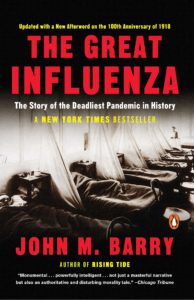 The Great Influenza: The Story of the Deadliest Pandemic in History by John M. Barry. This seems like a good overview of the influenza outbreak of 1918 if you're looking for a straight-up history. It was on the NYT bestseller list for more than a year. "At the height of World War I, history's most lethal influenza virus erupted in an army camp in Kansas, moved east with American troops, then exploded, killing as many as 100 million people worldwide. It killed more people in twenty-four months than AIDS killed in twenty-four years, more in a year than the Black Death killed in a century."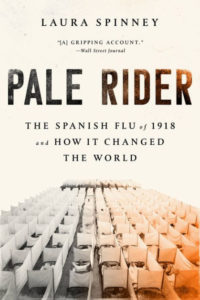 Pale Rider: The Spanish Flu of 1918 and How It Changed the World by Laura Spinney. Ok, I am seriously so interested in this: "Laura Spinney traces the overlooked pandemic to reveal how the virus travelled across the globe, exposing mankind's vulnerability and putting our ingenuity to the test. As socially significant as both world wars, the Spanish flu dramatically disrupted–and often permanently altered–global politics, race relations and family structures, while spurring innovation in medicine, religion and the arts. It was partly responsible, Spinney argues, for pushing India to independence, South Africa to apartheid and Switzerland to the brink of civil war. It also created the true "lost generation.""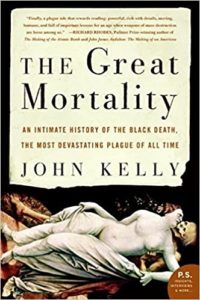 The Great Mortality: An Intimate History of the Black Death, the Most Devastating Plague of All Time by John Kelly. Do you really want to lean into this virus/plague thing? Why not read about one of the most devastating plagues of all time and how it affected the world.
Balanced Books
Want some reads to balance this deep dive into the world as we know it today and instead practice some nice avoidance? Great. Check out: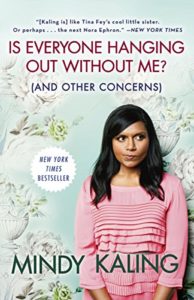 Is Everyone Hanging Out Without Me? (And Other Concerns) by Mindy Kaling. I read this while hiding in a room during a particularly stressful holiday party, and it. was. great. Mindy Kaling absolutely felt like my friend telling me smart, funny stories, and I love this book forever for providing some extreme comfort.
Dear Girls: Intimate Tales, Untold Secrets & Advice for Living Your Best Life by Ali Wong. You all with kids right now. I don't even know how you're doing it. But if you have a free minute, maybe check this out! Also check it out if you don't have kids, 'cause I do not and I loved it. Wong "shares the wisdom she's learned from a life in comedy and reveals stories from her life off stage, including the brutal singles life in New York (i.e. the inevitable confrontation with erectile dysfunction), reconnecting with her roots (and drinking snake blood) in Vietnam, tales of being a wild child growing up in San Francisco, and parenting war stories." It's hilarious and emotional, but not TOO emotional for these trying times.
Stay inside if you can, nonfictionites. Wash your hands, Clorox-wipe your phone, and read read read (while also taking a break to prevent eye strain!). If you are so inclined, check out COVID-19 Updates from the Bookish World. As always, you can find me on Twitter @itsalicetime and co-hosting the For Real podcast with Kim here at Book Riot. Until next time! Enjoy those facts, fellow nerds.