Don't miss your chance to enter! We're giving away 10 copies of Kiley Reid's smash-hit debut novel SUCH A FUN AGE! Book Riot is teaming up with Macmillan's literary fiction Work in Progress newsletter to give away a brand new copy to 10 lucky readers.
Enter here for a chance to win, or click the cover image below!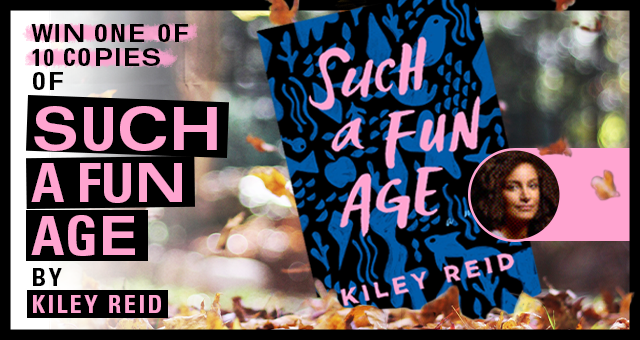 Here's what Work in Progress is all about:
Sign up for the FSG Work in Progress newsletter from Macmillan to receive the front line news in literary fiction, poetry, along with interviews with authors from Farrar, Straus and Giroux. By signing up, you also agree to receive occasional emails from Macmillan and its related companies concerning books and materials that might interest you.