Sponsored by Dynamite Entertainment.
Got a problem? He can fix it. He thought he'd seen the last of the Rakoshi, but one has survived. A particularly cunning and deadly Rakosh known to Jack as Scar-Lip. Now, Jack faces the fights of his life as he seeks to end the creature once and for all, before it ends him!
It's another Thursday, readers, but it's a little different this week. A lot of things are on pause because of our current global crisis. So I have a little bit of book news for you, and a few links to some things that might make you smile during this time. Also, here's where you can learn more about COVID-19 Updates from the Bookish World. We'll continue to update it regularly.
Whatever you are doing or watching or reading this week, I am sending you virtual hugs. I hope you are safe, and please remember to be kind to yourself and others. Thanks for subscribing, and I'll see you again on Monday! – xoxo, Liberty
Trivia question time! What verb is the last word in the poem Stopping by Woods on a Snowy Evening by Robert Frost? (Scroll to the bottom for the answer.)
Deals, Reals, and Squeals!
I have a few fabulous cover reveals today:
And some exciting book deals:
Here are three YA backlist titles to read before they are made into films.
Book Riot Recommends
At Book Riot, I work on the New Books! email, the All the Books! podcast about new releases, and the Book Riot Insiders New Release Index. I am very fortunate to get to read a lot of upcoming titles, and learn about a lot of upcoming titles, and I'm delighted to share a couple with you each week so you can add them to your TBR! (It will now be books I loved on Mondays and books I'm excited to read on Thursdays. YAY, BOOKS!)
Excited to read: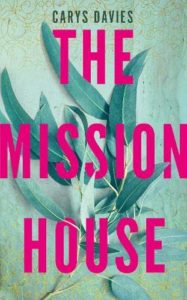 The Mission House by Carys Davies
A few years ago, I read The Redemption of Galen Pike, a story collection by Davies, and I was FLOORED. Then, she released a novel called West, and I was floored all over again! She has quickly become one of my new favorite writers, and I am wildly envious of people in the UK, because they are going to get to read this way before the rest of us. We don't even have a release date here, if at all. So, basically I am teasing myself and all of you. The description online says The Mission House is "boldly and imaginatively explores post-colonial ideas in a world fractured between faith and non-belief, young and old, imperial past and nationalistic present. Tenderly subversive and meticulously crafted, it is a deeply human fable of the wonders and terrors of connection in a modern world."
What I'm reading this week.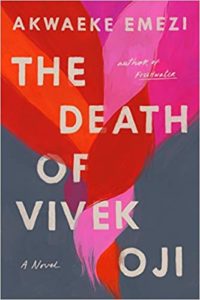 The Death of Vivek Oji by Akwaeke Emezi
This Is Major: Notes on Diana Ross, Dark Girls, and Being Dope by Shayla Lawson
Bones: Inside and Out by Roy A. Meals
The Thursday Murder Club by Richard Osman
And this is funny.
It's funny because it's true.
Song stuck in my head:
Pretty Pimpin' by Kurt Vile
Happy things:
Here are a few things I enjoy that I thought you might like as well:
Trivia answer: Sleep.
You made it to the bottom! High five. Thanks for reading! – xo, L