Sponsored by The Midnight Lie by Marie Rutkoski, with Fierce Reads.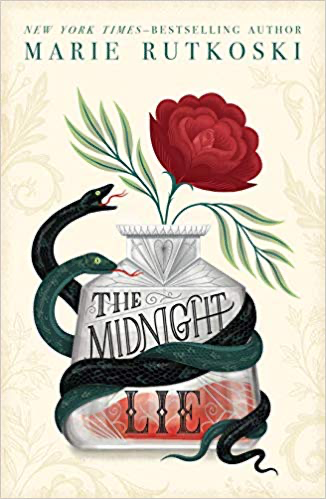 tk
The Everywhere Book Fest Announced
You may have noticed that quite a few things are getting cancelled in these here pandemic times, and book festivals have not been spared. To keep society safe while also continuing to support authors and readers, a virtual gathering of kidlit authors, books, and readers is coming May 1st and 2nd: The Everywhere Book Fest. You can follow them on Twitter and await more news on their site.
Excellent Books Get Awarded
National Book Critics Circle announced the winners for fiction, autobiography, nonfiction, biography, poetry, criticism, and the John Leonard Prize. If you're looking for your next read, here are seven, award winning, excellent picks: Everything Inside; Say Nothing: A True Story of Murder and Memory in Northern Ireland; The Queen: The Forgotten Life Behind an American Myth; Know My Name: A Memoir; Magical Negro; Wayward Lives, Beautiful Experiments: Intimate Histories of Social Upheaval; The Yellow House: A Memoir.
Supporting Your Indie Bookstore
Small businesses usually get hit first in times like recessions, economic downturns, and sudden changes in physical store foot traffic. With social distancing being a reality at the moment, indie bookstore co-owner Josh Cook talked with PW about ways readers who have the means and desire to can support indie bookstores, ranging from simple acts of signing up for their newsletters all the way to local activism.