Sponsored by Bloomsbury USA.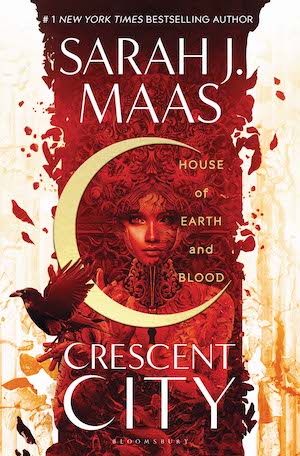 Bryce Quinlan had the perfect life until a demon murdered her closest friends, leaving her bereft, wounded, and alone. Hunt Athalar is an enslaved Fallen angel tasked only with killing those he's told to, no questions asked. But with a demon wreaking havoc in the city, he's offered an irresistible deal: help Bryce find the murderer, and gain his freedom. As Bryce and Hunt dig deep into Crescent City's underbelly, they uncover a dark power that threatens everything they hold dear and discover a blazing passion— one that could set them both free, if they'd only let it.
Well folks, we had daylight savings, a full moon, tomorrow's Friday the 13th, and my book festival was cancelled. I can take solace in the fact that there are new books out.
Over on Book Riot
The Ripped Bodice Report on Racial Diversity in Romance released on Tuesday, and I had some things to say.
I honestly don't remember where the title of this week's podcast came from in our conversation, but it is actually very helpful.
Do you bujo? These are some great spreads. I wish I was better at forming habits (and had any amount of patience) so I could try some of these, but I'll stick to being bad at my planner and pretending I'll actually use my Book Marks journal. (My spreadsheet, on the other hand, I maintain religiously. Out of sight and all that.)
Deals
I can't imagine you can have made it through 2019 without me nagging you into buying Once Ghosted, Twice Shy, but now it's a Lambda Literary Award Finalist! It's 2.99 right now, and you can read it as a standalone, so definitely check it out. Also if you're like me and have been wallowing since the discovery that How to Catch a Queen is coming out in November instead of this spring like originally announced, now's a great time to do a full read (or reread) of the Reluctant Royals series, of which this is the third book and first novella. Or just read it because it's awesome, that's perfectly acceptable 😉
New Books!
There are a lot of books out this week that I'm looking forward to reading, and in true Jess fashion, I have read none of them (to be fair, all of my library holds came in last week, including Fall, the third book in the VIP series by Kristen Callihan).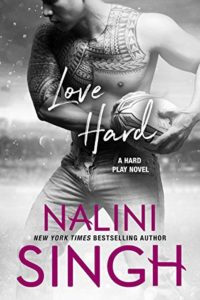 Love Hard
Nalini Singh
I've only read one Nalini Singh book (GASP! I KNOW! But there are so many!) and all I remember is that it was a train. Wreck. (In a good way.) There was drama, there was passion, and I couldn't look away. I can't imagine this one is any less comestible. AND, this one has a single father (Read Harder, anyone?) who is a rugby player. His childhood sweetheart and the mother of his child died several years ago, and the last thing he expects is to run into the old high school friend who is nothing like him.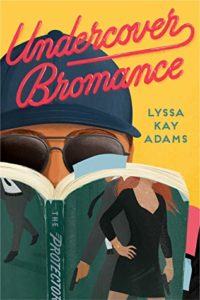 Undercover Bromance
Lyssa Kay Adams
I didn't intend to give this one more than a mention, but I wanted to draw attention to the fact that this is very much a split decision book across my trusted review set. There were some who adored it and others who were uncomfortable with the premise. Much like in the first one, the male protagonist takes the lead from friends and romance novels while trying to right a wrong (this one external). However, there are a few reviewers who don't believe that the core conflict—and the conversation around sexual assault and harassment connected with it—works for the tone of the book. I really like Lyssa's writing; it's fun and engaging. But I'll definitely include a content warning for multiple secondary characters' sexual harassment and/or assault (both on and off the page). If that's not a hard limit for you, I'd love to hear your thoughts.
Others out this week include: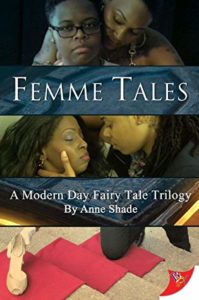 Femme Tales by Anne Shade
Perfect Timing by Dena Blake
The Mail Order Bride by R. Kent
Snowed In by Lexi Blake
Head Over Wheels by Irene Davis
To the Moon and Back by Melissa Brayden
As usual, catch me on Twitter @jessisreading or Instagram @jess_is_reading, or send me an email at wheninromance@bookriot.com if you've got feedback, bookrecs, or just want to say hi!