Sponsored by Flatiron Books, publisher of Anna K by Jenny Lee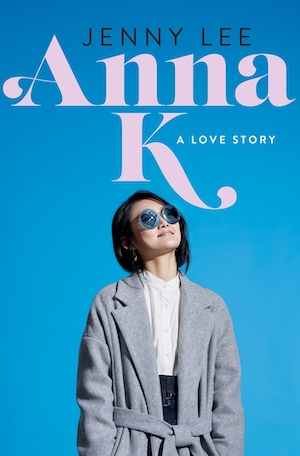 Dazzlingly opulent and emotionally riveting, Anna K: A Love Story is a brilliant reimagining of Leo Tolstoy's timeless love story, Anna Karenina―but above all, it is a novel about the dizzying, glorious, heart-stopping experience of first love and first heartbreak.
Welcome to Check Your Shelf! This is your guide to help librarians like you up your game when it comes to doing your job (& rocking it).
---
Libraries & Librarians
News Updates
Cool Library Updates
Worth Reading
---
Book Adaptations in the News
---
Books & Authors in the News
---
Numbers & Trends
---
Award News
On the Riot
---
Pop Cultured
---
Bookish Curiosities & Miscellaneous
On the Riot
---
Have a great weekend! Catch you all next week!
Katie McLain Horner, @kt_librarylady on Twitter. Currently reading Your House Will Pay by Steph Cha.