Sponsored by Spirit Run by Noé Álvarez, on sale now from Catapult.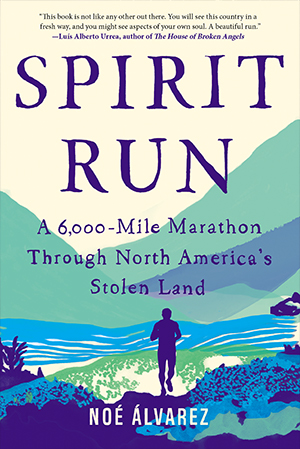 Spirit Run is the electrifying debut memoir of a son of working-class Mexican immigrants who fled a life of labor in fruit-packing plants to run in the Peace and Dignity Journey—a Native American marathon from Canada to Guatemala—challenging himself to reimagine North America and his place in it.
I hope you're ready for some awesome new books, 'cause I got 'em. Memoirs, histories, science, and more — nonfiction covers it all. We're 1/6th through the year, so just think about how many more books we have to talk about for 2020! So exciting. Very hyped.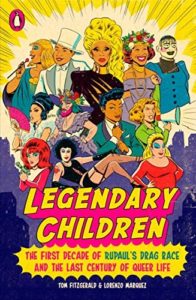 Legendary Children: The First Decade of RuPaul's Drag Race and the Last Century of Queer Life by Lorenzo Marquez and Tom Fitzgerald. FINALLY a history of American queer culture that pairs momentous historical events with aspects of RuPaul's Drag Race. We're talking the Werk Room, the Library, the Pit Crew, etc. The book is centered around the idea that "RuPaul and company devised a show that serves as an actual museum of queer cultural and social history, drawing on queer traditions and the work of legendary figures going back nearly a century." Start your engines!
The Story of More: How We Got to Climate Change and Where We Go From Here by Hope Jahren. From the author of Lab Girl comes a book that asks: "how can we learn to live on a finite planet?" If you're looking for a walk through the science behind the key inventions that release greenhouse gases into the atmosphere as well as actions we can take to fight back, this is it. As someone who feels much more reassured when they know how something works, I'm very excited about this book.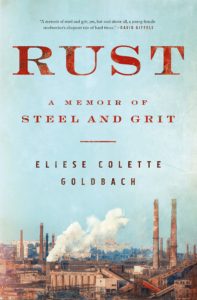 Rust: A Memoir of Steel and Grit by Eliese Colette Goldbach. Kim talks about this on this week's episode of For Real and it sounds like a fascinating, layered story. Goldbach writes about her work in a steel mill after college, her childhood in the Rust Belt, her struggle with addiction, and the "unexpected warmth and camaraderie" she found among the people she worked with. It's being compared to Educated, which is a definite plus in my book.
Footprints: In Search of Future Fossils by David Farrier. What will the earth look like to future archaeologists? What are we leaving for them to discover? Farrier explores this idea, looking at a range of items from chicken bones to nuclear storage. He goes from the Baltic Sea to the Great Barrier Reef and provides a new lens for us to view the world of today.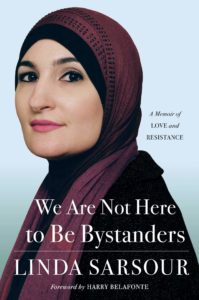 We Are Not Here to Be Bystanders: A Memoir of Love & Resistance by Linda Sarsour. Sarsour is known in part for being the co-chair of the 2017 Women's March, which became a global phenomenon. In her memoir, she shares her experience of growing up as a Palestinian Muslim American and a feminist. If you're looking for a path towards activism, she explains how she learned to become a community organizer and full-time activist. Sarsour is a sometimes-controversial figure, and while I haven't read her memoir yet, her contribution to such a huge moment in 21st century feminism alone puts her on this new release list.
That's it for new releases this week! You can find me on Twitter @itsalicetime and co-hosting the For Real podcast with Kim here at Book Riot. Until next time! Enjoy those facts, fellow nerds.