Sponsored by Gallery Books.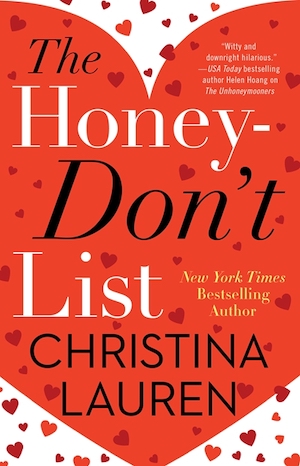 From the New York Times bestselling author of The Unhoneymooners comes a delightfully charming love story about what happens when two assistants tasked with keeping a rocky relationship from explosion start to feel sparks of their own.
It's Monnnnnnnnnnday! Welcome to March and another fantastic month of reading. Strap on your hardhat and safety goggles, because I have a LOT of cover reveals to share with you today, as well as some other bookish tidbits. It's going to be an awesome spring!
Whether you're reading a book or watching a movie or tap dancing to death metal, I hope you're having a great time, too. Please enjoy the rest of your week, and remember to be excellent to each other! I'll see you again on Thursday. – xoxo, Liberty
Here's Monday's trivia question: How much did a copy of The Great Gatsby cost when it was first published in 1925? (Scroll to the bottom for the answer.)
Deals, Reels, and Squeals!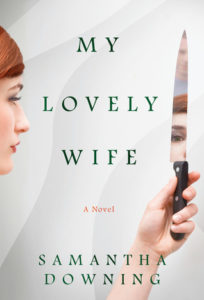 Nicole Kidman's production company is adapting My Lovely Wife by Samantha Downing.
Here's the first look at Aisha Saeed's middle grade series about Wonder Woman.
And the first look at Alex North's follow-up to The Whisper Man.
Here's the cover reveal for Malorie, Josh Malerman's sequel to Bird Box.
Edwidge Danticat is the first two-time winner of the $20,000 Story Prize.
Here's the cover reveal of Every Body Looking by Candice Iloh.
Here's the trailer for the big screen adaptation of Noël Coward's comedy Blithe Spirits.
Here's the cover reveal of Charming as a Verb by Ben Philippe.
Jillian Cantor announced her upcoming Great Gatsby-related novel.
Here's the cover reveal of Stormbreak: A Seafire Novel by Natalie C. Parker.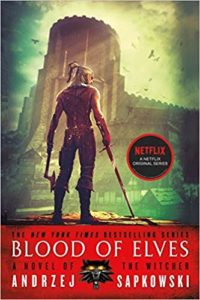 Killing Eve actor Kim Bodnia has joined the cast of The Witcher for season 2.
Here's the reveal of the bloody cover of They Wish They Were Us by Jessica Goodman.
Here's the first look at Even If We Break by Marieke Nijkamp.
Book Riot Recommends
At Book Riot, I work on the New Books! email, the All the Books! podcast about new releases, and the Book Riot Insiders New Release Index. I am very fortunate to get to read a lot of upcoming titles, and learn about a lot of upcoming titles, and I'm delighted to share a couple with you each week so you can add them to your TBR!
Loved, loved, loved: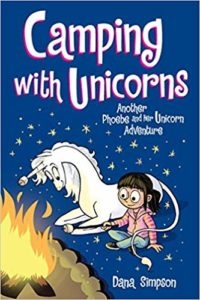 Camping with Unicorns: Another Phoebe and Her Unicorn Adventure by Dana Simpson (Andrews McMeel Publishing, April 7)
It's been a hot minute since I talked about my love for the Phoebe and Her Unicorn series, so I thought I would remind you that it exists and is excellent! I cannot believe that its already time for the eleventh book, but here we are. Phoebe and her vain unicorn BFF, Marigold Heavenly Nostrils, are a delightful pair, and the illustrations are adorable.
In this edition, school is out and the two besties spend the summer camping and wandering outside, where they meet Alabaster, another unicorn. The humor and cute factor are so high in these books that kids won't even realize they're also learning important lessons about things like popularity, friendship, and being true to yourself. 11/10, would read over and over.
What I'm reading this week: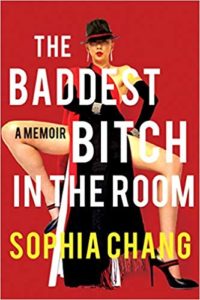 The Baddest Bitch in the Room: A Memoir by Sophia Chang
Empire of Wild: A Novel by Cherie Dimaline
These Violent Delights: A Novel by Micah Nemerever
Alice Knott by Blake Butler
Wow, No Thank You.: Essays by Samantha Irby
Pun of the week:
Did you hear about those new reversible jackets? I'm excited to see how they turn out.
Here's a cat picture: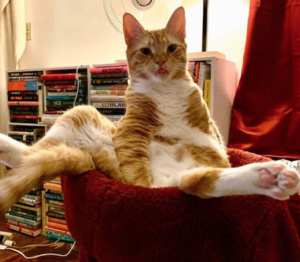 King Derp of Derpland. (Also, it's making me giggle how it kind of matches the book cover above the pun.)
And this is funny.
It's an understandable mistake.
Trivia answer: Two dollars.
You made it to the bottom! Thanks for reading! – xo, L