Sponsored by Scary Stories for Young Foxes by Christian McKay Heidicker with Macmillan Children's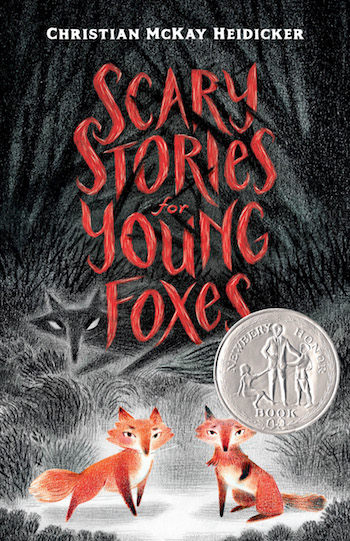 The haunted season has arrived and no fox kit is safe. This thrilling portrait of survival and friendship that The Wall Street Journal calls "clever and harrowing" contains the kinds of adventures and thrills you love to listen to beside a campfire in the dark of night. Fans of Neil Gaiman, Jonathan Auxier, and R. L. Stine have found their next favorite book.
Welcome to Check Your Shelf! This is your guide to help librarians like you up your game when it comes to doing your job (& rocking it).
This newsletter is brought to you from the great city of Nashville! I got down here in one piece, and I'm not moving from my hotel room until tomorrow morning. Let's do this!
---
Libraries & Librarians
News Updates
Cool Library Updates
Worth Reading
---
Book Adaptations in the News
---
Books & Authors in the News
On the Riot
---
Award News
---
Pop Cultured
---
Bookish Curiosities & Miscellaneous
---
On the Riot
---
Thanks for hanging! Catch you next time!
Katie McLain Horner, @kt_librarylady on Twitter. Currently reading Southern Lady Code by Helen Ellis.