Sponsored by Oni Press.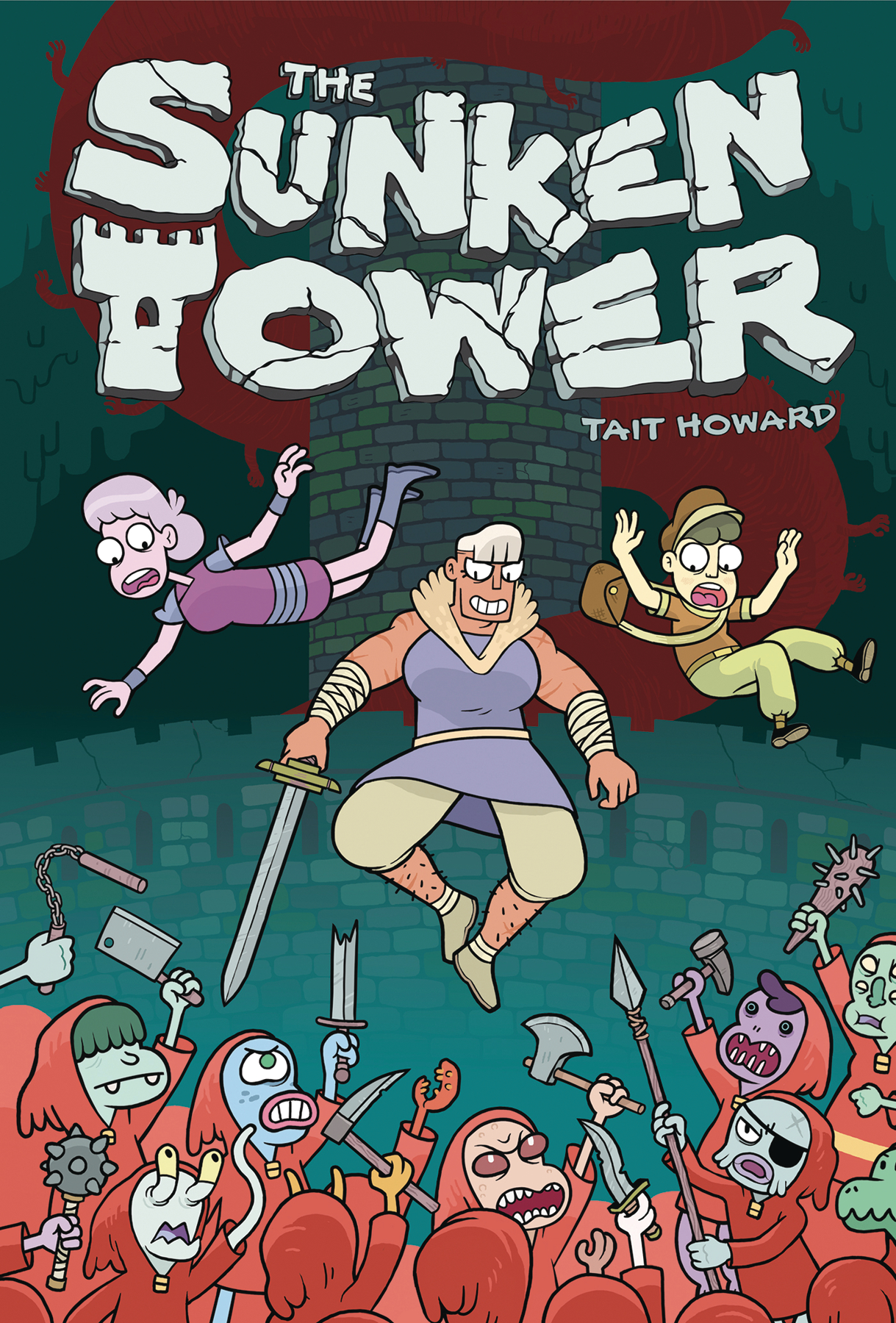 Dig is a novice wizard who's having a very bad day. He's been kidnapped by Blood Cultists and taken underground, where he'll make a tasty human sacrifice for an unspeakable monster. But two other captives, Iana and Crina, are certain Dig's magic can help them all escape. They'll just need to stay one step ahead of the cultists… and Dig will have to come to terms with the secret he's been keeping. Otherwise, he may never see the surface again. The Sunken Tower by Tait Howard is in stores now from Oni Press!
Happy Thursday! How is your 2020 reading year going so far? It's impossible to keep up with all the amazing books that are being released, but at least it's fun to try, right? YAY, BOOKS!
Hmmmm, what else? I had to take a break from Bones because it's just too silly for me right now. So I started in on the first 30 seasons of The Simpsons on Disney+, because CHALLENGE ACCEPTED. (I was in 8th grade when it premiered, lolsob.) It's definitely problematic, but it's also comforting, in a way, to have on in the background, because it reminds me of watching it with my family when I was a kid.
And my 365 Day Movie project update: I watched 10 Things I Hate About You, Wreck-It Ralph, Ralph Breaks the Internet, Rango, Missing Link, The Two Deaths of Sam Cooke, and The Big Sick. I looooooooved Wreck-It Ralph and Ralph Breaks the Internet!
Whatever you are doing or watching or reading this week, please remember to be kind to yourself and others. Thanks for subscribing, and I'll see you again on Monday! – xoxo, Liberty
Trivia question time! Who wrote the famous line "ships that pass in the night?"(Scroll to the bottom for the answer.)
Deals, Reals, and Squeals!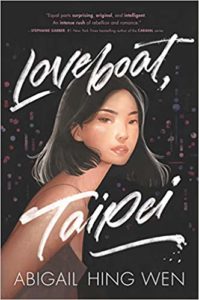 Loveboat, Taipei by Abigail Hing Wen will be adapted for the screen.
Tony Hale will star in Hulu's adaptation of The Mysterious Benedict Society.
Deanna Raybourn announced a new series about female assassins.
Book Riot has the cover reveal for The Once and Future Witches by Alix E. Harrow.
Anthony Veasna So has a deal for two forthcoming books with Ecco.
Jane Goodall has a new book coming in 2021.
Ava DuVernay and Victoria Mahoney are adapting Dawn, the first book of Octavia Butler's Xenogenesis/Lilith's Brood trilogy.
Unnamed Press revealed the cover of Like a Bird by Fariha Róisín.
First Wives Club has been renewed for a second season.
R.L. Stine is writing a new series based on the Garbage Pail Kids.
The Ex Files by Victoria Christopher Murray is being adapted for Lifetime.
Universal has bought the rights to The Mister by E.L. James.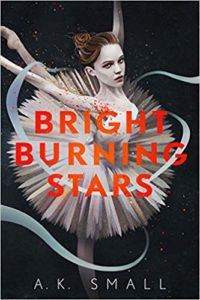 A.K. Small's Bright Burning Stars is being made into a series.
The Silence of the Lambs sequel has found its Clarice.
Michael Rooker has joined the cast of Showtime's adaptation of The President Is Missing by James Patterson and Bill Clinton.
Greg Kinnear will take over as Atticus Finch in Broadway's run of Harper Lee's To Kill a Mockingbird.
Judy Blume's Summer Sisters will be a Hulu limited series.
Bella Heathcote has joined the cast of the Netflix adaptation of Pieces Of Her by Karin Slaughter.
A new adaptation of A Tale of Two Cities by Charles Dickens is coming to television.
Book Riot Recommends 
At Book Riot, I work on the New Books! email, the All the Books! podcast about new releases, and the Book Riot Insiders New Release Index. I am very fortunate to get to read a lot of upcoming titles, and learn about a lot of upcoming titles, and I'm delighted to share a couple with you each week so you can add them to your TBR! (It will now be books I loved on Mondays and books I'm excited to read on Thursdays. YAY, BOOKS!)
Excited to read: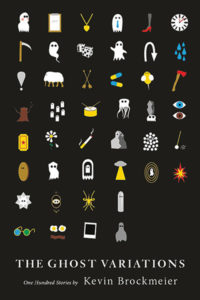 The Ghost Variations: One Hundred Stories by Kevin Brockmeier (Pantheon, October 6)
TRUE STORY: Last week, I was talking to a fellow Brockmeier fan, saying it had been so long since he released a book that surely we must be due for one soon And the VERY NEXT DAY, I saw a picture of this book on Carmen Maria Machado's Instagram account. So basically, I wished it into a reality. You're welcome. I love his writing so much! If you've never read him, go check out The Illumination by Kevin Brockmeier or Things That Fall from the Sky to start.
What I'm reading this week.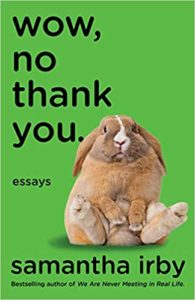 Wow, No Thank You.: Essays by Samantha Irby
Feast Your Eyes by Myla Goldberg
Destination Wedding by Diksha Basu
Home Baked: My Mom, Marijuana, and the Stoning of San Francisco by Alia Volz
The Price You Pay by Aidan Truhen
And this is funny.
Song stuck in my head:
"The Goonies 'R' Good Enough" by Cyndi Lauper
Trivia answer: Henry Wadsworth Longfellow.
You made it to the bottom! High five. Thanks for reading! – xo, L