Sponsored by Book Marks: A Reading Tracker.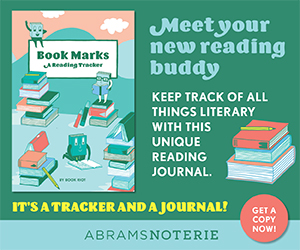 Meet your new reading buddy: an all-in-one spot to record everything and anything book related. Inspired by bullet journaling, Book Marks offers ideas for setting up a multitude of book tracking pages with a mix of fill-in prompts, charts, lists, and plenty of dot-grid pages to customize. To help expand your literary horizons, the journal also includes a section of recommended reading lists compiled by Book Riot. Use Book Marks to jot down what you're currently reading, what's on your nightstand, your favorite quotes, new vocabulary words, memorable characters, your reviews of recent reads, and more. A clever bonus: the back flap has a punch-out bookmark!
Welcome to another Thursday of bookish fun! There's lots of exciting happenings going on in the world of publishing, and lots of great books heading our way. It's all so exciting! Am I ever not excited about books? SPOILER: Nope. I love books! That's why we get along so well. 🙂
Let's see, what else? I watched a few episodes of Avenue 5, which I didn't super-love, but enjoyed enough to keep going. It has promise. And my 365 Day Movie project update: I watched Honey Boy, Coco, Moneyball, The French Connection, Once Upon a Time…in Hollywood, Moana, and Frozen. I looooooooved Coco, Moneyball, Once Upon a Time…, and Moana. It was a good movie week for me!
Whatever you are doing or watching or reading this week, please remember to be kind to yourself and others. Thanks for subscribing, and I'll see you again on Monday! – xoxo, Liberty
Trivia question time! What famous literary character celebrates his birthday on September 22nd?(Scroll to the bottom for the answer.)
Deals, Reals, and Squeals!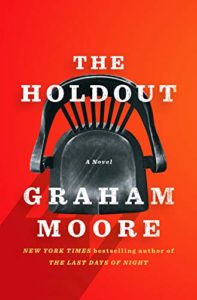 The Holdout by Graham Moore is being turned into a Hulu series.
Rick Riordan Presents shared several exciting upcoming titles, including the next Tristan Strong. Rick Riordan also shared the cover for Trials of Apollo 5: The Tower of Nero.
LeBron James is releasing a picture book.
Here's the trailer for I Am Not Okay With This, based on the graphic novel by Charles Forsman.
Tor.com revealed the details of the next book in Seanan McGuire's Wayward Children series.
Edward Carey announced his next novel: The Swallowed Man, about Geppetto's two years in the beast's belly.
Jennifer Niven's next YA novel will be released in the fall.
The Saint, based on the 1920s book series by Leslie Charteris, is being adapted again.
The upcoming YA novel All This Time by Mikki Daughtry and Rachael Lippincott has already been snagged for adaptation.
Jeff Bridges will illustrate a children's book written by his daughter.
And here's the cover reveal for Common Bonds: A Speculative Aromantic Anthology by Claudie Arseneault, et al.
Book Riot Recommends 
At Book Riot, I work on the New Books! email, the All the Books! podcast about new releases, and the Book Riot Insiders New Release Index. I am very fortunate to get to read a lot of upcoming titles, and learn about a lot of upcoming titles, and I'm delighted to share a couple with you each week so you can add them to your TBR! (It will now be books I loved on Mondays and books I'm excited to read on Thursdays. YAY, BOOKS!)
Excited to read: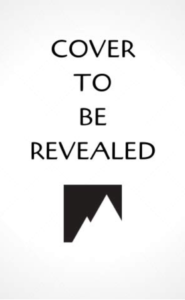 The Echo Wife by Sarah Gailey (Tor Books, February 16, 2021)
Yes, we're in February of 2020, but I am already highly anticipating this thriller from Sarah Gailey, because everything they write is so exciting!
This one is about a scientist who discovers her husband is cheating on her with a younger clone of herself, created from her stolen research. When a confrontation turns deadly, both women are now widows who will have to think fast if they don't want to spend the rest of their lives in jail.
What I'm reading this week.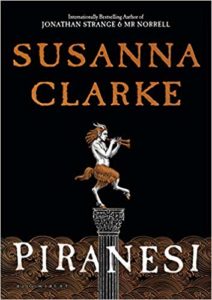 Piranesi by Susanna Clarke
The Black Kids by Christina Hammonds Reed
Last Tang Standing by Lauren Ho
The Abstainer: A Novel by Ian McGuire
Utopia Avenue by David Mitchell
And this is funny.
Song stuck in my head:
"Shiny" by Jemaine Clement
Trivia answer: Bilbo Baggins.
You made it to the bottom! High five. Thanks for reading! – xo, L