Sponsored by Chasing Cassandra by Lisa Kleypas.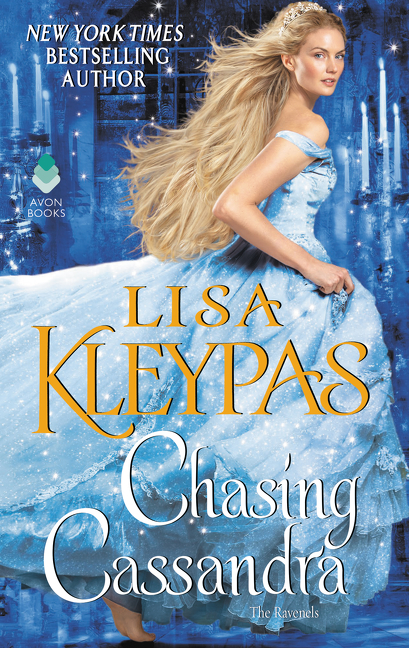 Railway magnate Tom Severin is wealthy and powerful enough to satisfy any desire as soon as it arises. It should be simple to find the perfect wife, and he is determined to have Lady Cassandra Ravenel. But the beautiful and quick-witted Cassandra is equally determined to marry for love, and has no interest living in the fast-paced world of a ruthless man who always plays to win. When a newfound enemy nearly destroys Cassandra's reputation, Severin seizes the opportunity he's been waiting for. But there's one lesson he has yet to learn from his new bride: never underestimate a Ravenel.
Another day, another dollar. Another book. (We wish.) How's your reading month going? I haven't finished many books this February, but man, have I started some good ones!
(It's a short one today, sorry folks.)
Over on Book Riot
If you're interested in audiobooks but don't know what books to try, here's a list of recommendations.
But wait, there's more! Here are some audiobooks that you can check out on Audible Escape if you decide to subscribe.
Alison did a recap of the Ripped Bodice awards, if you need a reminder 😉
And if ongoing series are the thing holding you back from reading historical romance, here are some completed series for you.
Still time for that B&N gift card!
Deals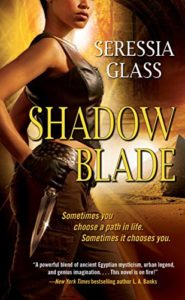 If you like paranormal and supernatural romance but you think it could be less white, check out Seressia Glass's Shadow Blade for 99 cents. You know the line "never fuck with an antiques dealer" from Dracula 2000? Kira is way cooler than Johnny Lee Miller. She's a Shadowchaser, and right now there's a 4000-year-old Nubian warrior who she has to align herself with because there are bad guys looking for the dagger she's currently in possession of. It's technically an urban fantasy series, but we've had that conversation about the difference between romance and urban fantasy…well, I don't think we have, but needless to say, if there's a romantic element in urban fantasy, I'm gonna talk about it at some point. Until I fall behind and realize the author has written far more books than I'll be able to catch up to. Nobody in particular, just a general feeling. Anyway. Onward.
New Books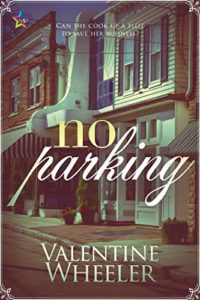 No Parking
Valentine Wheeler
This isn't a brand new book, but it is new this month, and I'm excited about it. Marianne is a bakery owner with a parking lot problem: the spots in the lot she shares with the rest of her building are always taken by people going to the restaurant next door. It's a petty annoyance, but I'm willing to overlook it for the sake of the bisexual protagonist nearing 60 and her Egyptian love interest. Who is near the same age. There is also a power outage. And snow. And food. That's all I know about it now, but I have high hopes. We'll see.
Other books I'm excited about that released this week: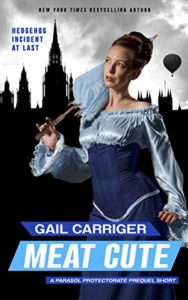 Meat Cute: The Hedgehog Incident by Gail Carriger (this is a Parasol Protectorate prequel! Even though it's just Alexia and Conall's first meeting, we know all will end well. I'm so excited!)
Behind the Sun, Above the Moon edited by Brooklyn Ray (this is a sci-fi anthology centering the nonbinary experience, and includes nonbinary romance author Anna Zabo. Not sure about the other authors and can't confirm romance/HEA for all stories)
One Last Chance by Therese Beharrie
Chasing Cassandra by Lisa Kleypas
Hard Ride by AM Arthur
Far from the World We Know by Harper Bliss
Unequivocally, Blindly, Yours by B. Love
I can't wait to get out of this funk and read more! Maybe the longer days will help.
What are you reading? As usual, catch me on Twitter @jessisreading or Instagram @jess_is_reading, or send me an email at wheninromance@bookriot.com if you've got feedback, bookrecs, or just want to say hi!