Sponsored by Dynamite Entertainment.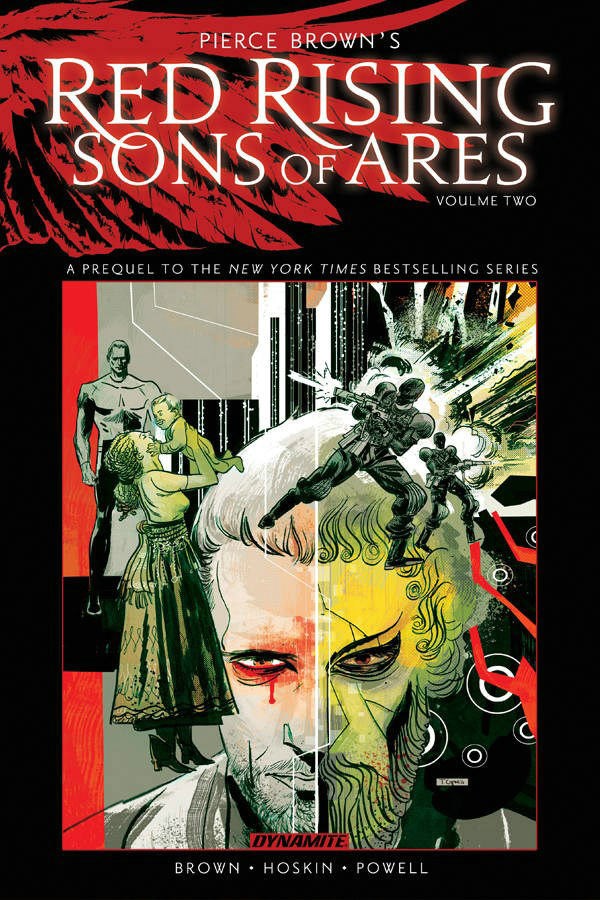 The world of Pierce Brown's Red Rising expands further in the next installment of the Sons of Ares storyline. Fitchner's quest for revenge continues as he and the other Sons of Ares seek out the Golds who have wronged his family. But actions come with repercussions and an elaborate game of cat and mouse is on. A battle of Gold versus Gold erupts further into more than acts of vengeance and becomes the seeds of a revolution.
Hello! It's a lovely Thursday in February. I am reading the new David Mitchell (I KNOW, RIGHT?!?), and there are so many amazing upcoming books and book deals being announced every day. IT'S AN EPIC NERDPURR. Still wishing I could stop time and read everything, but what can you do?
I've also started season seven of Bones, which continues to remain mostly ridiculous (Vincent, oh em gee!) but it serves its purpose. People ask me, "How do you have time to watch things?" And the answer is: while I work! I do a lot of data input and catalog searches, related to books, so it's fun to also have the television on to have a little entertainment going as well.
And my 365 Day Movie project update: I have watched Always Be My Maybe, Murder Mystery, Wine Country, Brave, Spider-Man: Into the Spiderverse, The Other Guys, and Timmy Failure.
Whatever you are doing or watching or reading this week, please remember to be kind to yourself and others. I'll see you again on Monday! – xoxo, Liberty
Trivia question time! What two names did Dickens originally call Tiny Tim from A Christmas Carol?(Scroll to the bottom for the answer.)
Deals, Reals, and Squeals!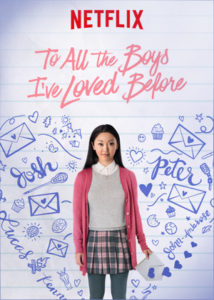 Netflix is making To All The Boys I've Loved Before available to people without a subscription, just ahead of the release of its sequel.
Taking Up Space: The Black Girl's Manifesto for Change by Chelsea Kwakye and Ore Ogunbiyi is being made into a show.
Kendra James is writing a memoir about her experiences as a Black student at boarding school in New England.
Here's a look at The Lying Life of Adults, the upcoming Elena Ferrante novel.
And Maggie Gyllenhaal's directorial debut will be The Lost Daughter, an adaptation of Elena Ferrante's novel, starring Olivia Coleman.
Missy Elliott and John Mulaney will have roles in a new adaptation of Cinderella.
Here's the first look at Miss Meteor by Tehlor Kay Mejia and Anna-Marie McLemore.
EW has the first excerpt from To Sleep in a Sea of Stars, Christopher Paolini's sci-fi debut.
Sarah Blake, the author of Naamah, announced her next book.
Megan Rosenbloom shared the cover of her upcoming book about books bound in human skin. (That should have been an episode of Bones.)
And here's the first look at the cover of Thoughts and Prayers, the fall release coming from Bryan Bliss.
And Epic Reads had an amazing thread of upcoming YA books.
And here's the cover of Drowned Country, sequel to Silver in the Wood by Emily Tesh.
Book Riot Recommends
At Book Riot, I work on the New Books! email, the All the Books! podcast about new releases, and the Book Riot Insiders New Release Index. I am very fortunate to get to read a lot of upcoming titles, and learn about a lot of upcoming titles, and I'm delighted to share a couple with you each week so you can add them to your TBR! (It will now be books I loved on Mondays and books I'm excited to read on Thursdays. YAY, BOOKS!)
Excited to read: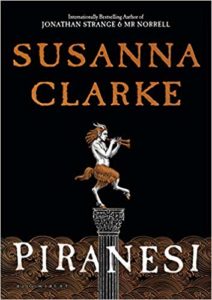 Piranesi by Susanna Clarke (Bloomsbury Publishing, September 15)
It's really going to happen! Sixteen years after the release of Jonathan Strange & Mr Norrell, we are getting a new novel from Susanna Clarke. Do I wish it was more Jonathan Strange & Mr Norrell, so we would have some answers? Of course I do. But Clarke doesn't write for fan service. And this one sounds awesome! It's about Piranesi, who lives in a house, which contains a labyrinth, which contains an ocean, and also The Other. And maybe possibly a third being. It's all very mysterious and myth-y. I CAN'T WAIT.
What I'm reading this week.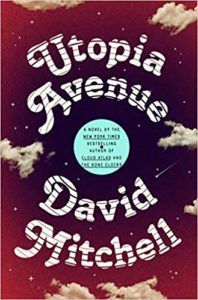 Utopia Avenue by David Mitchell
These Ghosts Are Family by Maisy Card
When We Were Magic by Sarah Gailey
Mexican Gothic by Silvia Moreno-Garcia
Blackwood by Michael Farris Smith
And this is funny.
Song stuck in my head:
"Keep the Streets Empty for Me" by Fever Ray
Trivia answer: Small Sam and Puny Pete.
You made it to the bottom! High five. Thanks for reading! – xo, L