Sponsored by Kentstead Media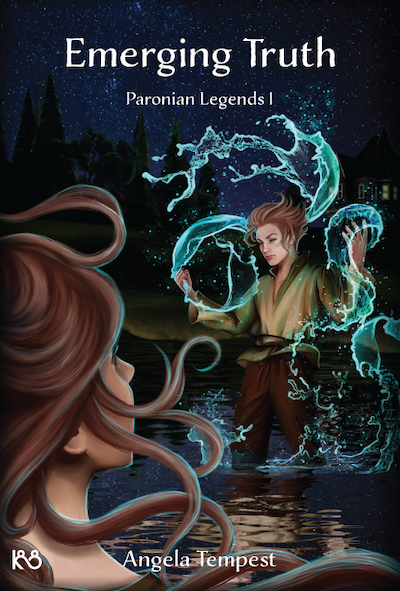 It's hard to be different. To have beliefs and powers that make others fear you, resent you, hate you, or even worship you. Is there any hope for someone like you? Sure. You find purpose in your unique place in the world. You become a truth seeker: a Majee. This epic fantasy, written by Angela Tempest, explores the challenge of finding personal identity and purpose in a world afraid of truth. Unusual and exceptional characters follow magical paths as they seek for personal truths tied firmly to the outcome of an entire world. Connect with the author on IG @AngelaTempestAuthor.
Happy… is it already Friday? Really? Are we sailing out literary ship through a time warp or something? What is time, even? Yes, it's Alex, and I'm discombobulated, but there's at least some news and some books!
Let's celebrate the first month of 2020 with Genevieve Valentine's first Red Carpet Rundown for the year, which is the Golden Globes. (If you like reading that, check out her meltdown over camp for the 2019 Met Gala. Also, she writes books, like Dream Houses.)
News and Views
This interview with author Andrzej Sapkowski (author of The Witcher) is amazing and basically I have never before felt so spiritually connected to another human being.
A really great interview with Tochi Onyebuchi about Riot Baby.
P. Djeli Clark has announced a new book: Ring Shout. I am in awe of the cover.
Jeannette Ng wrote another awesome essay! On Identity, Performing Marginalisations and the Limitations of OwnVoices; or "Why I can't just repeat my uncle's favourite joke about eating dogs" (reminder: Jeannette's book you should check out is Under the Pendulum Sun.)
C.L. Polk wrote a fictional history of the bicycles we see in Witchmark.
Kylo Ren returns to Undercover Boss.
Build-a-Bear has a Porg! A PORG!
On Book Riot
Quiz: Which Psy-Changeling Race Do You Belong To?
Free Association Friday: Mexicanx SFF
For no reason in particular (Y I K E S), let's shine a spotlight on the work of Mexicanx science fiction and fantasy writers! The work ranges from the sublimely beautiful to the hilariously pulpy. But to start, there are a few short story writers to start you off:
Now, onto the books!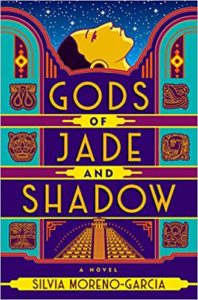 Gods of Jade and Shadow by Silvia Morena-Garcia – A young woman in the jazz age dreams of escaping a life of domestic drudgery until she accidentally frees the Mayan god of death, who wants her help getting his throne back from his greedy brother. If she fails, that will mean her own death. If she succeeds, all of her dreams will come true.
Lords of the Earth by David Bowles – When the stratovolcano Popocatepetl erupts, something much worse than a deadly pyroclastic flow come out of it: a massive, reptilian monster. The kaiju soon starts attacking Mexico City and more volcanoes start threatening to erupt–and disgorge who knows what other monsters. It's up to a disabled physicist and an indigenous anthropologist to first get over their long-held personal feud and then find the blend of science and myth that will save Mexico.
Loba by Verónica Murguía Lores – "El rey Lobo gobierna con mano de hierro en Moriana, un país que basa su prosperidad en la esclavitud y la guerra. Angustiado por una maldición según la cual jamás podrá tener un hijo varón, Lobo desatiende a sus dos hijas, en especial a Soledad, la primogénita, que no logra el cariño de su padre por más que lo intenta entrenándose en cacerías y combates simulados. Cuando la noticia de una amenaza terrible -un dragón- llega a la corte, Soledad acepta la responsabilidad de partir a los confines del reino para ver cuánto hay de verdad en los rumores. Esa búsqueda la llevará a conocer la amistad, el amor, la magia y, en última instancia, la esencia de sí misma."
High Aztech by Ernest Hogan – Tenochtitlán, formerly known as Mexico City, is a smoggy wonder of stainless steel pyramids. Poet Xolotl runs for his life through the metropolis, pursued by a cult he ticked off with a scathing comic book, mobsters, terrorists and… garbage collectors? But his problems are far worse than his lampooning pen writing checks the rest of him can't cash. He's carrying a technological virus capable of downloading religious beliefs into the human brain, and everyone would love to get their hands on it, no matter how much of his blood ends up spilled in the process.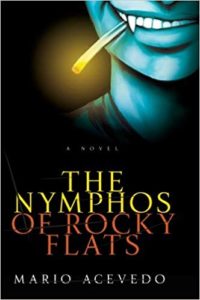 The Nymphos of Rocky Flats by Mario Acevedo – "Felix Gomez went to Iraq a soldier. He came back a vampire." In a novel full of shear, pulpy, urban fantasy detective goodness–with very little sex involved, despite the title–Felix Gomez storms the scene. A strict "vegetarian" vampire, he uses his supernatural powers (hampered by his diet) to investigate the strange happenings at the nuclear weapons facility of Rocky Flats.
Spirits of the Ordinary: A Tale of Casas Grandes by Kathleen Alcala – The Carabajal family has many secrets: their Jewish faith, the alchemy practiced by the family patriarch, the clairvoyant talents of the otherwise silent matriarch. Momentus events are coming to their lives, centered on the ancient cliff dwellings of Cases Grandes.
---
See you, space pirates. You can find all of the books recommended in this newsletter on a handy Goodreads shelf. If you'd like to know more about my secret plans to dominate the seas and skies, you can catch me over at my personal site.