Sponsored by Don't Read The Comments by Eric Smith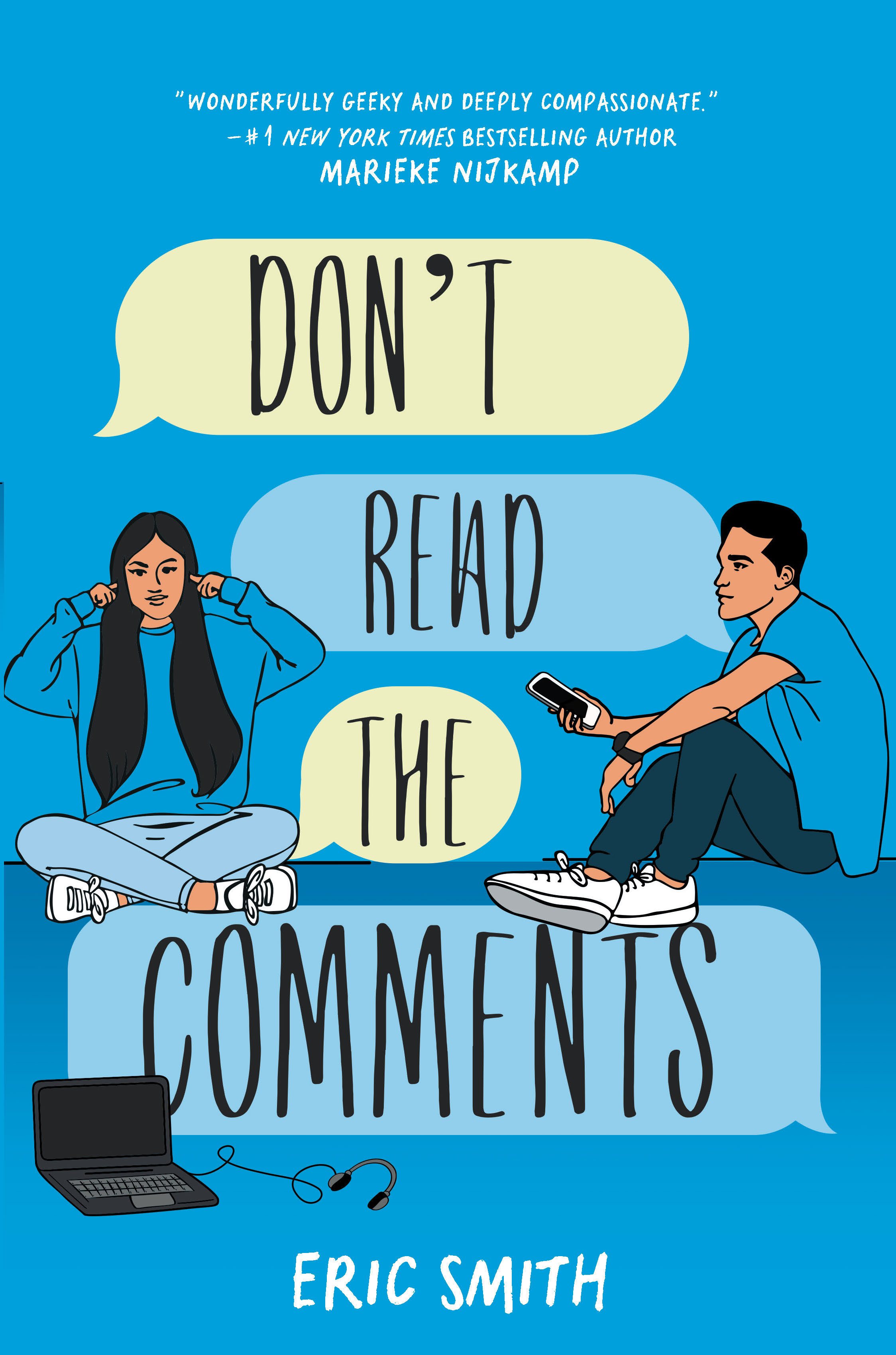 From Book Riot's Hey YA! podcast, Eric Smith delivers a geeky and timely novel, perfect for fans of Geekerella and Ready Player One.
Divya Sharma—better known as popular streamer D1V—is a queen, at least in the online role-playing game, Reclaim the Sun.
Aaron Jericho's entire life is gaming – with most of his free time spent roaming planets in Reclaim the Sun and writing games for a local developer.
In the real world, the pair grapple their problems alone, but in the game, they have each other to explore new worlds . . . and the trolls populating them.
Hey YA Fans!
I'm obsessed with the movie Groundhog Day. Part of this is because I live in the town where Groundhog Day was filmed, and we put out all of the stops for celebrating February 2 (and the days before and after, too). The premise is creative and enduring: what if you lived the same day over and over again? Would you change things? How would those changes change you?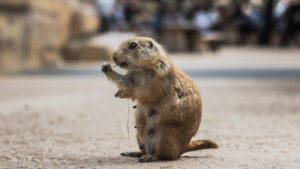 This is at the heart of these excellent YA books that riff on the premise of Groundhog Day. Every time a YA book has that as a comparison or in its description, I'm sold.
Although I have gulped down many of these, I haven't gotten to them all yet, so these descriptions are borrowed from the publisher. I've starred the ones I have read and endorse. Note this list is very white — I'd love to see way more time loop YA books from authors of color, a la the Reynolds book on this list.
Let's do the time loop again!
For popular high school senior Samantha Kingston, February 12—"Cupid Day"—should be one big party, a day of valentines and roses and the privileges that come with being at the top of the social pyramid. And it is … until she dies in a terrible accident that night.
However, she still wakes up the next morning. In fact, Sam lives the last day of her life seven times, until she realizes that by making even the slightest changes, she may hold more power than she ever imagined.
The Loop by Shandy Lawson
Ben and Maggie have met, fallen in love, and died together countless times. Over the course of two pivotal days—both the best and worst of their lives—they struggle again and again to resist the pull of fate and the force of time itself. With each failure, they return to the beginning of their end, a wild road trip that brings them to the scene of their own murders and into the hands of the man destined to kill them.
As time circles back on itself, events become more deeply ingrained, more inescapable for the two kids trapped inside the loop. The closer they come to breaking out, the tighter fate's clutches seem to grip them. They devise a desperate plan to break free and survive the days ahead, but what if Ben and Maggie's only shot at not dying is surviving apart?
Once upon a time, back at Darrow-Harker School, Beatrice Hartley and her five best friends were the cool kids, the beautiful ones. Then the shocking death of Jim – their creative genius and Beatrice's boyfriend – changed everything.
One year after graduation, Beatrice is returning to Wincroft – the seaside estate where they spent so many nights sharing secrets, crushes, plans to change the world – hoping she'll get to the bottom of the dark questions gnawing at her about Jim's death.
But as the night plays out in a haze of stilted jokes and unfathomable silence, Beatrice senses she's never going to know what really happened.
Then a mysterious man knocks on the door. Blithely, he announces the impossible: time for them has become stuck, snagged on a splinter that can only be removed if the former friends make the harshest of decisions.
Now Beatrice has one last shot at answers… and at life.
And so begins the Neverworld Wake.
JJ is having the worst prom ever… over and over again.
All year, JJ's been looking forward to going to prom with his best friend, Lucy. It will be their last hurrah before graduation—a perfect night for all their friends to relax, have fun together, and celebrate making it through high school.
But nothing goes according to plan. When a near-car crash derails JJ before he even gets to prom and Lucy can't figure out what happened to him, things spiral out of control. The best night of their lives quickly turns into the worst.
That is… until JJ wakes up the next day only to find that it's prom night all over again.
At first, JJ thinks he's lucky to have unlimited chances at perfecting the night of his life. But each day ends badly for him and Lucy, no matter what he does. Can he find a way to get the perfect prom he's always wanted and move forward into the rest of his life?
Jack Ellison King. King of Almost.
He almost made valedictorian.
He almost made varsity.
He almost got the girl . . .
When Jack and Kate meet at a party, bonding until sunrise over their mutual love of Froot Loops and their favorite flicks, Jack knows he's falling—hard. Soon she's meeting his best friends, Jillian and Franny, and Kate wins them over as easily as she did Jack. Jack's curse of almost is finally over.
But this love story is . . . complicated. It is an almost happily ever after. Because Kate dies. And their story should end there. Yet Kate's death sends Jack back to the beginning, the moment they first meet, and Kate's there again. Beautiful, radiant Kate. Healthy, happy, and charming as ever. Jack isn't sure if he's losing his mind. Still, if he has a chance to prevent Kate's death, he'll take it. Even if that means believing in time travel. However, Jack will learn that his actions are not without consequences. And when one choice turns deadly for someone else close to him, he has to figure out what he's willing to do—and let go—to save the people he loves.
Andie is the type of girl who always comes up with the perfect thing to say…after it's too late to say it. She's addicted to romance movies—okay, all movies—but has yet to experience her first kiss. After a move to Punxsutawney, PA, for her senior year, she gets caught in an endless loop of her first day at her new school, reliving those 24 hours again and again.
Convinced the curse will be broken when she meets her true love, Andie embarks on a mission: infiltrating the various cliques to find the one boy who can break the spell. What she discovers along the way is that people who seem completely different can often share the very same hopes, dreams, and hang-ups. And that even a day that has been lived over and over can be filled with unexpected connections and plenty of happy endings.
Sixteen-year-old Ellison Sparks is having a serious case of the Mondays. She gets a ticket for running a red light, she manages to take the world's worst school picture, she bombs softball try-outs and her class election speech (note to self: never trust a cheerleader when she swears there are no nuts in her bake-sale banana bread), and to top it all off, Tristan, her gorgeous rocker boyfriend suddenly dumps her. For no good reason!
As far as Mondays go, it doesn't get much worse than this. And Ellie is positive that if she could just do it all over again, she would get it right. So when she wakes up the next morning to find she's reliving the exact same day, she knows what she has to do: stop her boyfriend from breaking up with her. But it seems no matter how many do-overs she gets or how hard Ellie tries to repair her relationship, Tristan always seems bent set on ending it. Will Ellie ever figure out how to fix this broken day? Or will she be stuck in this nightmare of a Monday forever?
---
Here's to an early spring, whether or not the groundhog agrees.
Thanks for hanging out, and we'll see you later this week!
— Kelly Jensen, @heykellyjensen on Instagram and editor of (Don't) Call Me Crazy and Here We Are.
**Psst — you can now also preorder my upcoming August release, Body Talk: 37 Voices Explore Our Radical Anatomy!