Sponsored by Rakuten OverDrive.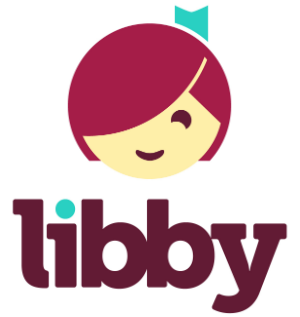 Did you know 160 million people in the United States don't have a library card? That means half the country can't discover the valuable programs and online services that libraries offer. That's why OverDrive developed the Instant Digital Card to connect readers with your digital collection as quickly, safely and cost-effectively as possible.
Hello, friends!
Wow, I was so excited to see the ALA Youth Media Awards announced this morning. So many of my favorites – most of them discussed in this newsletter or on the Book Riot Kidlit These Days podcast – were among the chosen books! The whole list is here, but here are my some of my favorites…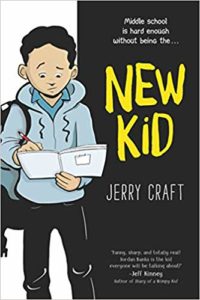 New Kid by Jerry Craft, Newbery Medal, Coretta Scott King Author Award
Oh, how I loved this book so much! It's about a middle schooler starting at a private school for the first time. It's so funny and does a great job at depicting the transition from a diverse, neighborhood public school to an expensive, mostly white private school. Craft deals with the topic with humor and honesty, and I am so thrilled this won the Newbery Medal. (It's the first time in history that a graphic novel has won the Newbery Medal!)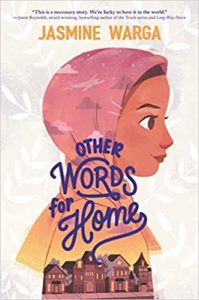 Other Words from Home by Jasmine Warga, Newbery Honor
This lovely novel-in-verse tells the story of a young girl who leaves her home in Syria for America. She travels with her mom and leaves her dad and brother behind, and the transition is anything but easy. She has to adjust to a new culture, new language, and new school, all while worrying about her family back home. Along the way, she meets new friends and discovers new passions. I loved this book!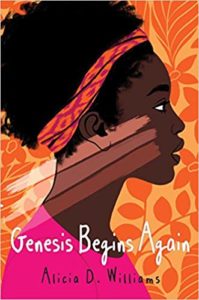 Genesis Begins Again by Alicia D. Williams, Newbery Honor
I've talked about this book a lot, and I interviewed Alicia for the Book Riot kid lit podcast. You can listen to it here! This story is about a young girl who is struggling to fit in at the various middle schools she attends. Her family experiences constant housing insecurity with her father being in and out of work.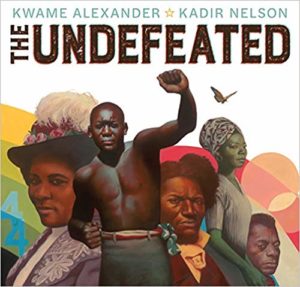 The Undefeated by Kwame Alexander, illustrated by Kadir Nelson (Newbery Honor, Caldecott Medal, Coretta Scott King Illustrator Award
How has Kadir Nelson not won a Caldecott before? His paintings are so rich in detail and beauty. You probably remember me raving about the new covers he did for Mildred D. Taylor's Logan series. This book is so gorgeous and inspiring and thoughtful and compelling.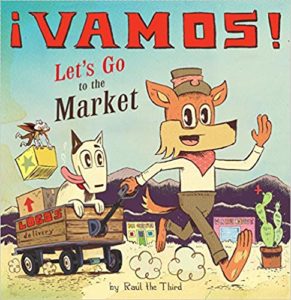 ¡Vamos! Let's Go to the Market by Raul the Third, Belpré Illustrator Honor
This book is so detailed and beautiful, with gorgeous spreads that draw the eye. Readers are introduced to both English and Spanish words as they follow Little Lobo and his dog Bernabe as they deliver supplies to a variety of vendors, selling everything from sweets to sombreros, portraits to piñatas, carved masks to comic books!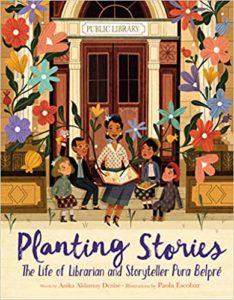 Planting Stories: The Life of Librarian and Storyteller Pura Belpré by Anika Aldamuy Denise, illustrated by Paola Escobar, Belpré Author Honor
I loved this book since it came out over a year ago, and I was thrilled to see it recognized by the Belpré committee. This story follows the life of librarian Pura Belpré and her fantastic passion for books and her career as a librarian at the New York Public Library. A must read!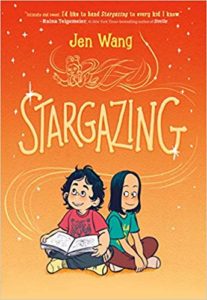 Stargazing by Jen Wang, Asian/Pacific American Award for Literature
Oh, I was hoping that this book would get an award! I interviewed Jen for the Book Riot kidlit podcast, and you can listen to it here. This story follows Christine, a young girl who gets a new neighbor, Moon. Moon is everything Christine isn't. She's confident, impulsive, artistic . . . and though they both grew up in the same Chinese-American suburb, Moon is somehow unlike anyone Christine has ever known. But after Moon moves in next door, these unlikely friends are soon best friends, sharing their favorite music videos and painting their toenails when Christine's strict parents aren't around.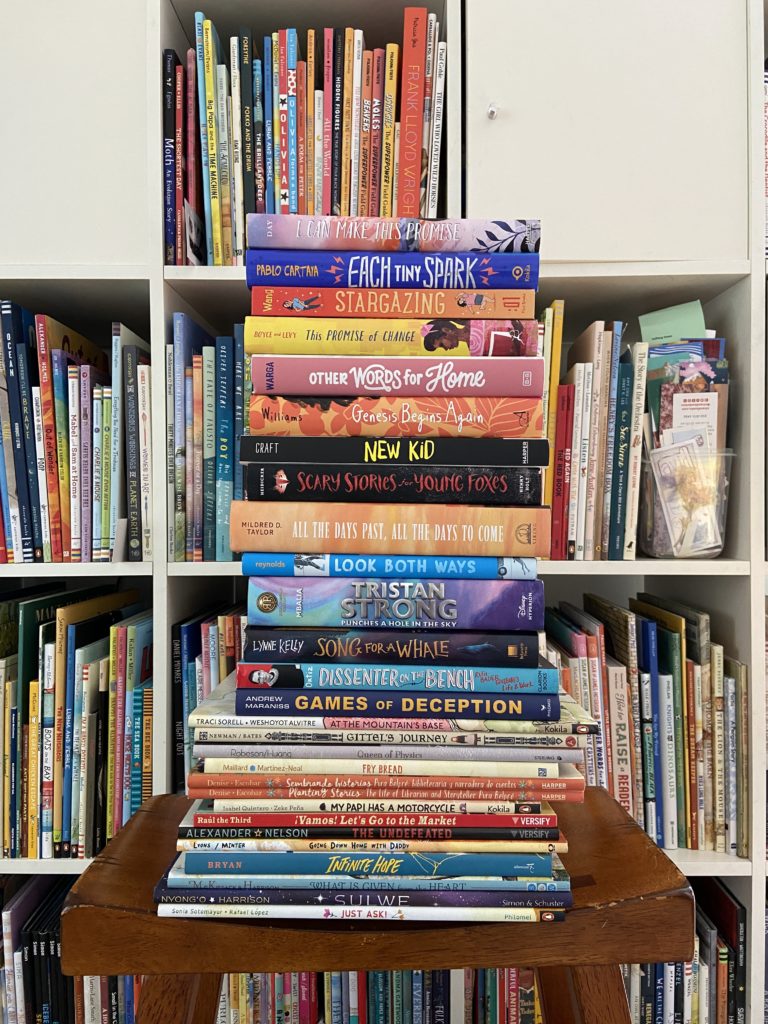 I loved so many of the winning books (that photo is of all the books I pulled from my bookshelves as the winners were being called out) but don't have the time to talk them all up here! Was there a book on the list you were really excited about? Let me know! Find me on Twitter at @KarinaYanGlaser, on Instagram at @KarinaIsReadingAndWriting, or email me at KarinaBookRiot@gmail.com.
Until next time!
Karina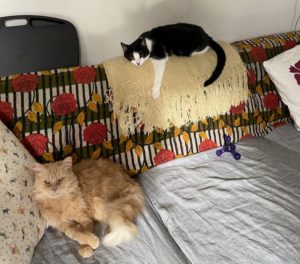 *If this e-mail was forwarded to you, follow this link to subscribe to "The Kids Are All Right" newsletter and other fabulous Book Riot newsletters for your own customized e-mail delivery. Thank you!*